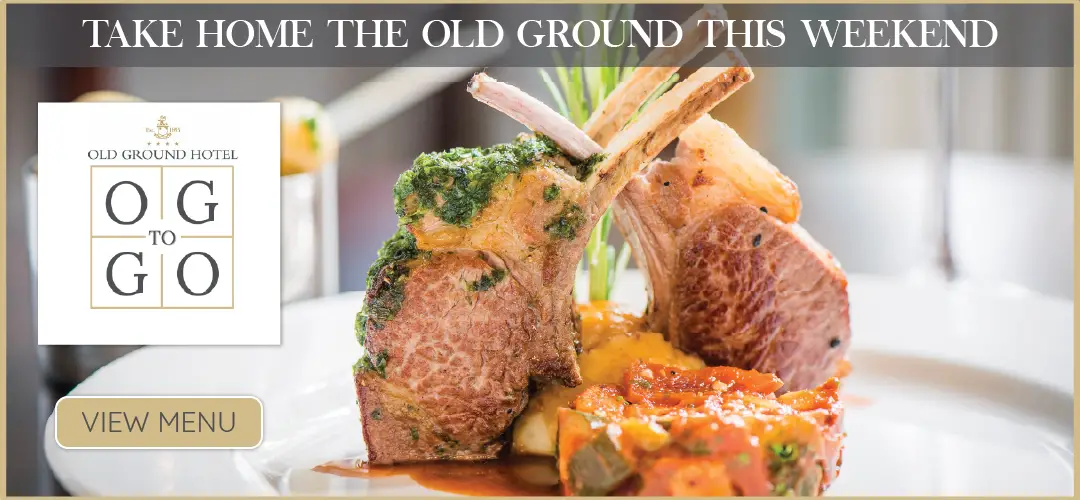 *Micheál Martin. Photograph: Julian Behal
Co Clare and the entire country will move to Level 5 restrictions for a six week period from Wednesday, the Taoiseach announced on Monday evening.
Under the Level 5 restrictions, schools are set to remain open.
Construction will remain open under the plan, while people will also only be able to exercise within five kilometres of their homes.
Weddings will stay at 25 guests until the end of the year.
The Pandemic Unemployment Payment is to be restored to €350 a week for people with prior earnings of €400 or above.
Wage subsidy rates are also to be improved in line with PUP rates following discussions at Cabinet.
Pubs and restaurants will only be able to serve takeaway.
Many non-essential retail outlets and hairdressers will have to close.
Roll-out of new mental health services to be prioritised.
People are asked to stay at home. People should work from home unless providing an essential service for which their physical presence is required.
There will be a penalty for movement outside 5km of home, with exemptions to this for essential work and essential purposes (see notes to editors).
In recognition of the impact on children and young people of restrictions, non-contact training can continue for school aged children, outdoors in pods of 15. All other training activities should be individual only, with some exemptions.
There should be no visits to other people's homes or gardens.
However, there will be the concept of an extended household (or support bubble) for defined categories of individuals to support those at risk of social isolation and/or mental ill-health.
It is possible to meet with one other household in an outdoor setting which is not a home or garden, such as a park, including for exercise.
There should be no organised indoor or outdoor events.
Essential retail and essential services will remain open.
Public transport will operate at 25% capacity for the purposes of allowing those providing essential services to get to work [School transport unaffected].
In line with current NPHET advice in respect of Level 5, professional, elite sports and inter-county Gaelic games, horse-racing and greyhound racing can continue behind closed doors.
Bars, cafes, restaurants and wet pubs may provide take-away and delivery services only. Wet pubs in Dublin remain closed.
Hotels, guesthouses and B&Bs may remain open, but only to support provision of essential services.
Those aged over 70 and the medically vulnerable are advised to continue to exercise personal judgement. It is recommended that they stay at home as much as possible, limit engagement to a very small network for short periods of time, while remaining physically distanced. When taking exercise outdoors, it is important to maintain 2 metres distance from others and wash hands on returning home. It is recommended to shop during designated hours only, while wearing a face covering, and to avoid public transport.
Religious services will be available online.
Museums, galleries and other cultural attractions will remain closed.
Libraries will be available for online services only.
Outdoor playgrounds, play areas and parks will remain open with protective measures.
Visits to Long Term Residential Care facilities are suspended with the exception of visits required for critical and compassionate circumstances
In a state of the nation address from Government buildings, An Taoiseach Micheál Martin (FF) paid tribute to the ongoing efforts made to suppress COVID-19 but stressed that more needed to be done as he confirmed that the country was moving to the highest level of restrictions for a six week period. "Many have done everything that has been asked of them but some have not".
Explaining the strategy behind the decision to move to Level 5, the Taoiseach stated that closing down borders was considered not to be an option given the island's geographic location and proximity to Britain and mainland Europe.
A herd immunity approach was knocked on the head as it was felt it would lead to accepting a higher level of illness and more deaths.
Taoiseach Martin said the pattern of suppressing the virus when it is growing and reopening society when safe to do so is likely to continue until a vaccine is in place.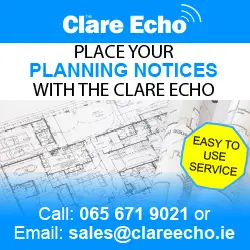 He acknowledged that the regime introduced was among the strictest in Europe. The Cork native outlined that it was being done to reduce the levels of infection.
Increased incidents of domestic violence and child welfare referrals were given "careful thought" when the decision was made. "The evidence of a potentially grave situating arising in the weeks ahead was too grave".
Schools will stay reopen, he confirmed. "We cannot and will not let our children and young peoples futures to be another victim of this disease".
Enhanced financial support is to be brought in, an improvement of the PUP and employment subsidy schemes are among the measures.
To combat the fears of mental health issues spiking during the lockdown, the roll out of new mental health services will be prioritised, he said.
A support bubble is to be created for persons living alone or parenting alone. Under this, it allows one household to pair with another.
He stated, "I understand, and I feel very personally and profoundly the sense of disappointment, the feelings of loneliness, perhaps even the despair that this announcement will bring for many. The days are getting shorter and colder. But I ask you to remember this. Even as the winter comes in, there is hope. And there is light. If we pull hard together over the next six weeks, we will have the opportunity to celebrate Christmas in a meaningful way.
"Every Christmas is important, but this year it is particularly so. Each of us have our own rituals for Christmas, and they will take on extra poignancy this year as we remember those who didn't survive 2020. Not only those who have been taken by the virus, but also all those others who passed away this year and didn't get the wakes and funerals and goodbyes that we as a people are so good at, and which they deserved. It won't be the same Christmas that we have enjoyed in years past, but if we all pull together and follow the spirit of these new rules, it will be a very special time and will give us all some respite from the hardship of the last seven months.
"If each of us does what is asked of us for a period of just six weeks, we will suppress this virus and we will emerge from these restrictions on the 1st December," Taoiseach Martin concluded.