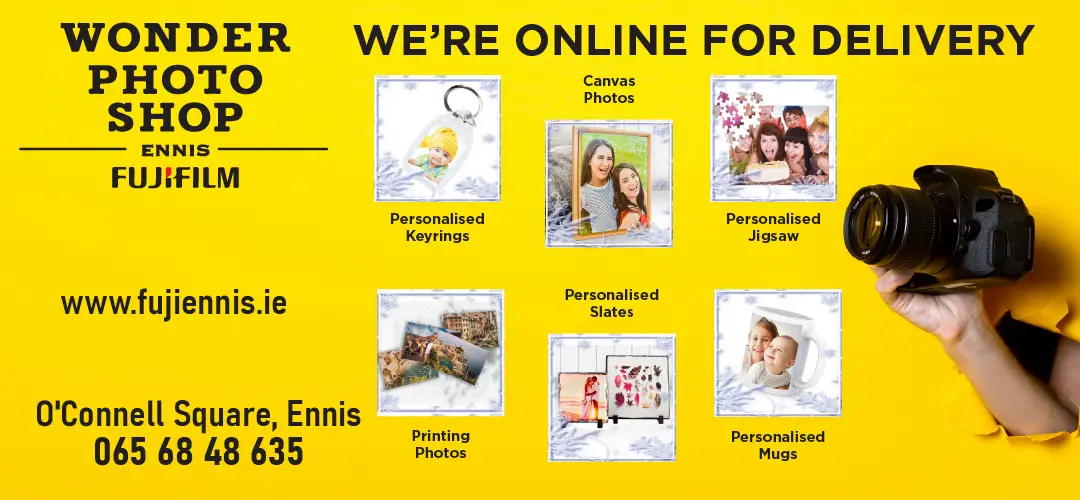 Shannon Airport's connectivity is essential to providing a brighter outlook on the long-term future of hotels within Co Clare.
Speaking to The Clare Echo, Marketing and Events Manager of Treacy's Oakwood Hotel, Brian McMahon outlined that corporate clientele represent their biggest market and it is one that he is hopeful will not be majorly affected as a result of COVID-19. "They want to stay in Shannon and be close to where they are going," he said of corporate guests, "We are seeing the one, two and three nighters are staying here and we've also got long term".
Next in line in terms of directing traffic to The Oakwood is transient visitors which mainly arrive via Shannon Airport. "We're going to see a massive impact on that until faith in the travel market returns. Shannon Airport is vital for us, for all the hotels in Shannon and the wider area, for connectivity and tourists, when they come into Dublin they will stay up there so we have to try get them to continue to come down here," Brian commented.
Although the majority of airline cabin crews stay in Limerick hotels when they land at Shannon Airport, The Oakwood would host plenty of private jet crews.
Taking Shannon Airport out of the picture brings a massive dark cloud for the Mid-West across multiple industries and sectors such as hotels. "It is a tough one to see where we would go without the Airport," the Kilkishen man admitted and acknowledged it would leave them battling with every hotel in the country for tour businesses.
An absence of a community spirit has been a critique levelled at Shannon since its foundation in the 1960s. It is a sentiment that McMahon has not witnessed during his year and a half at The Oakwood. "There isn't heart missing in Shannon, the heart is with the people, they've a lot of get up and go in them. They will support things in their locality and the doors of this hotel wouldn't be open without the people of Shannon. Whilst we could have an awful lot more, what we have is good. We know all the locals that come in here, we have a great relationship with them and we try our best to sponsor whatever we can but unfortunately at the minute it is not feasible".
Located a stretch of road away from both the M18 and Shannon Airport, Brian underlines The Oakwood's base as being very enticing for domestic tourists this year. "If you think about it, a staycation you want to see as much as you can. Say you stop off at Bunratty, you want to see Limerick, West Clare, Galway then Shannon is right bang in the middle of it all, we're only a short drive to Limerick and Ennis, you can make it back to the West in less than an hour, up to Galway in less than an hour so you really are central and we're right off the motorway so connectivity is great for that".
They are awaiting further guidance from the Irish Hotel Federation and the Government on whether more stringent measures will have to be applied to the hotel when overseas travelling resumes were guests that have been abroad to book in. For the moment, all staff have been retrained on hygience practices, bar stools have been removed along with the buffer service while all condiments except salt and pepper are no longer on their restaurant table. Touch points in all 103 of their rooms have been analysed to maintain the safety of guests and staff.
In his marketing, Brian stressed that the promotion of the hotel is key now more than ever. "The purse strings were tightened initially at the start but as we were seeing advice from Fáilte Ireland, advice from our web providers not to cut the marketing budget, we knew that everybody was going to be fighting for every last bit of business, we made a decision whilst we weren't going to splash out we were going to cut back and focus on digital, it seems to be working for us".