Oskarina O'Sullivan talks dancing through COVID-19, the West End, and life moving forward.
Oskarina O'Sullivan has taken the world of dance by storm, returning for a brief stopover in Clare after a seven-month residency in Dubai, the emerging dancer took some time out of her busy schedule to chat to The Clare Echo.
Daughter of well-known Ennis dance teacher, Lourdes Murphy, Oskarina had a better start of making it in the dance industry than most. The now highly accredited dancer first started her dance career at the age of three, dancing in fashion shows that her mother's modelling agency would supply child models for. As Lourdes expanded from a modelling agency to a dance school, her daughter grew as a young dancer.
When Oskarina was eight years old she started taking dancing more seriously, extending her skill range outside of the hip-hop classes her mother taught. From there on out, she started taking ballet and disco classes, winning competitions and imagining a possible career in the field. "My mom has been my biggest supporter, so she knew that I was capable of doing it, so she always told me I could do it if I wanted to," Oskarina said. "Dancing came easy to me and I enjoyed it so much that I thought that if this was my career or my job I wouldn't have to work a day really if I'm having fun".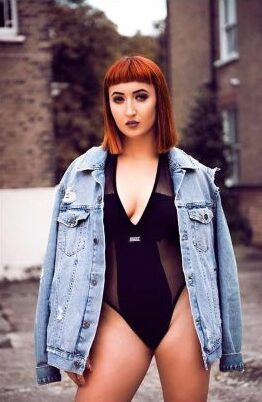 After securing a spot in the renowned dance college, Bodyworks, Oskarina moved to Cambridge, just outside London, to begin her professional training. Before even finishing the four years of her training, she was snapped up for the company of 'Thriller: Live'. Oskarina signed up for an eighteen-month contract, working for six days a week, performing eight shows per week. When this contract ended, she was then offered another six months as a 'swing' – a dancer who learns all positions and can fill in when necessary. However, the latter contract wasn't to be completed.
COVID-19 was and still is completely debilitating for those working in the Arts. During Oskarina's run at "Thriller: Live", the West End was forced to shut down. Despite the end of Thriller imminent after an eleven-year residency, the cast weren't expecting to have to say goodbye so soon.
"I remember one day I was at home in my flat and it was our day off, it was a Monday, and we got an email to say that we will be closing for the foreseeable due to Covid and you can come in on Thursday and collect all your things and say goodbye to everyone and then that was it. That was horrible, I felt so sad that day because I was like these are people I've spent the last nearly two years with nearly every day, six days a week and then also how am I going to work and how am I going to get money, am I gonna have to just stay inside and isolate like how am I gonna do this and everything came down at once."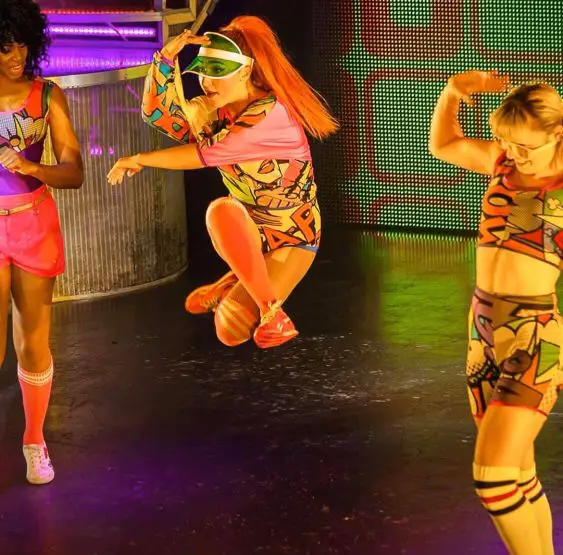 She continued: "So, we went in on the Thursday and everybody was there, and it was so sad. We had music playing, we had drinks on stage, we all had to go into our dressing rooms and clear them out and that was like that was my life for two years, everything was in there, so I had to bring suitcases and clear everything out. We all stood on stage in circles and just sang and cried and drank and then we all had to say goodbye. And yeah, I haven't been in that theatre since, and Thriller hasn't been in that theatre since, there's a new show in there now. So, it's quite sad every time I walk past it, we didn't get to actually say goodbye to the show."
As the banana bread making, TikTok dancing, portion of the rest of our lockdowns took off, Oskarina was focused on connecting with choreographers from around the world, and training as much as possible. With lockdown lasting a lot longer than anyone anticipated, Oskarina took the time to move home to Clare and finetune her talent, taking online classes, as well as teaching them. "In a way I was actually quite lucky because I trained with people who I never would've been able to train with if it wasn't for Covid".
"Work wise, it's been dead," the dancer continues. Even though live performances have returned, auditions are scarce in London, Oskarina informed The Clare Echo. Unless you have an agent, it's very hard to find work.
So, with this in mind Oskarina jumped at the opportunity of a contract in Dubai. 'Global Village' combines cultures from over 90 countries across the world, claiming to be the world's largest tourism, leisure, shopping and entertainment project. Besides adjusting to the heat and strict religious laws in Dubai, Oskarina thrived being back in her natural environment. "It was just weird doing six days a week again and multiple shows a day, because I'd spent coming up to two years not performing since Thriller and since the start of Covid so it was weird, but it was very nice".
In terms of her next step – Oskarina will be heading back to London in the coming days to further train, learn the 'in-style' choreography, and make a mark in the commercial dance scene. When asked about her dream for her dancing career, the Ennis native gushed about her desire to one day dance on a stadium tour. She giggled, speaking about people she would love to work with. "My biggest inspirations would be Beyonce, Chris Brown, Justin Bieber, Rihanna, people who are big into their dancers, and care about their dancers, and appreciate that their dancers add to the whole thing."