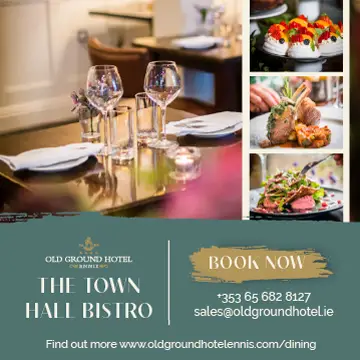 ORLA CONWAY has been appointed as the principal for the new Ennistymon Community School which is to open in 2023.
Currently Acting Principal at Ennistymon Vocational School, she previously served as Assistant Principal along with roles the PDST Leadership Team and a former Associate with the NIPT. She taught Business, LCVP, SPHE and also taught children who have additional needs.
Her own education began at Cree NS and St Joseph's in Spanish Point. She obtained further qualifications at UCC, Mary Immaculate College, Maynooth and the University of Limerick.
"I see this opportunity as both challenging and exciting and I'm really looking forward to working collaboratively with the entire school community to create a positive learning culture for students and staff," the Cree woman said of her appointment. There will be a staff of 70 teachers including two deputy principals.
Ennistymon Community School will cater for 750 post primary pupils on site arising from the amalgamation of the three post-primary schools in the town, Ennistymon Vocational School, Ennistymon CBS and Scoil Mhuire Ennistymon. The school will be the ninety seventh member of the Association of Community and Comprehensive Schools. Ennistymon Primary School which will cater for five mainstream classes as well as one classroom unit for children with special educational needs will be co-located on the same site.