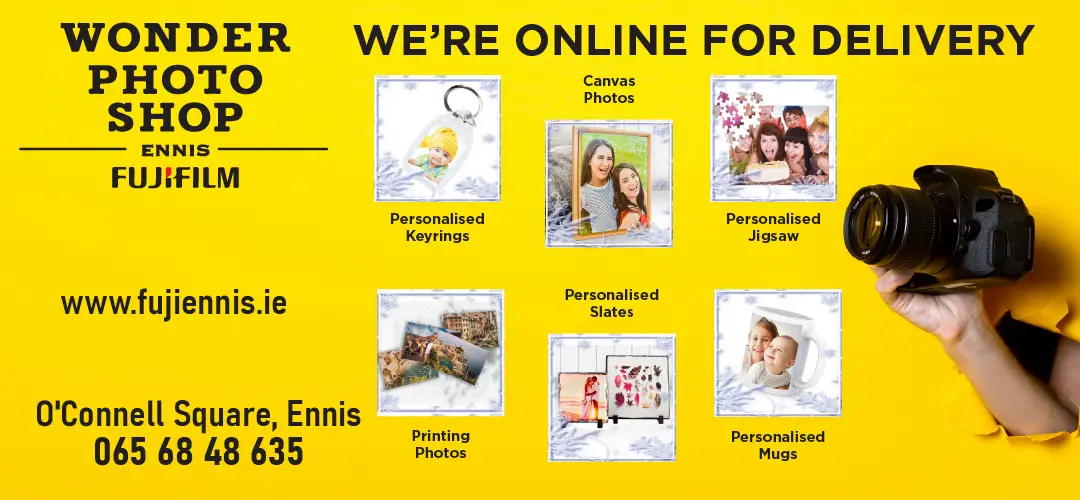 *James Toft, pictured at his new business Print Tank.
Print Tank has officially opened its doors in Ennis, offering a specialised service in photography and framing.
Business owner, James Toft's elation is second to none at the beginning of a new venture, which draws on over twenty-three years in the photographic and framing industry. Poised prudently in the face of a nationwide lockdown, James admits that he had long thought of opening his own shop, and the pandemic presented the perfect grounds for re-assessment. Exulting at the eclipse of a new endeavour, James welcomes the challenge and encourages people to call in and bring their lockdown moments to life, through pictures.
James notes the massive collective effort put together by family and friends in recent weeks. Late nights were the norm, with the mother, the in-laws, his wife Imogene, and the entire family providing a special support system.
Through a teary eye, James tells The Clare Echo that the opening of the family run business is dedicated to one special member that cannot be there to reap the rewards but remains deeply embedded within the heart. Print Tank in honour of our Eddie, was the public pronouncement that accompanied the grand opening on Friday, June 26th. Eddie was an old rescue bulldog that came into James and Imogene's life at ten years of age and was given only a few weeks to live. A big boy, nicknamed Tank and full of mischief, James tells of how Eddie played a massive part in their lives for three beautiful years.
On the service offered at Print Tank, James imparts that, "We do photographic printing, framing, document printing and copying. A lot of our bread and butter work would be in restoring old photos, we do passport photos here in our special studio. We also do stationary and provide a specialised wedding photography service. There's a big spread of stuff. With reference to the industry at the moment, we are not an essential business. We would be, really, a luxury item. There are certain bits that are important to do here. We are hoping that pre and during Covid, people have been taking pictures due to the fact that they are staying around and staying in, plus doing up their homes. Every house is painted. Maybe they want to put a few frames up that they like or develop some personal pictures that are important to them, showing their family members. I think that this will be a much bigger priority for people now".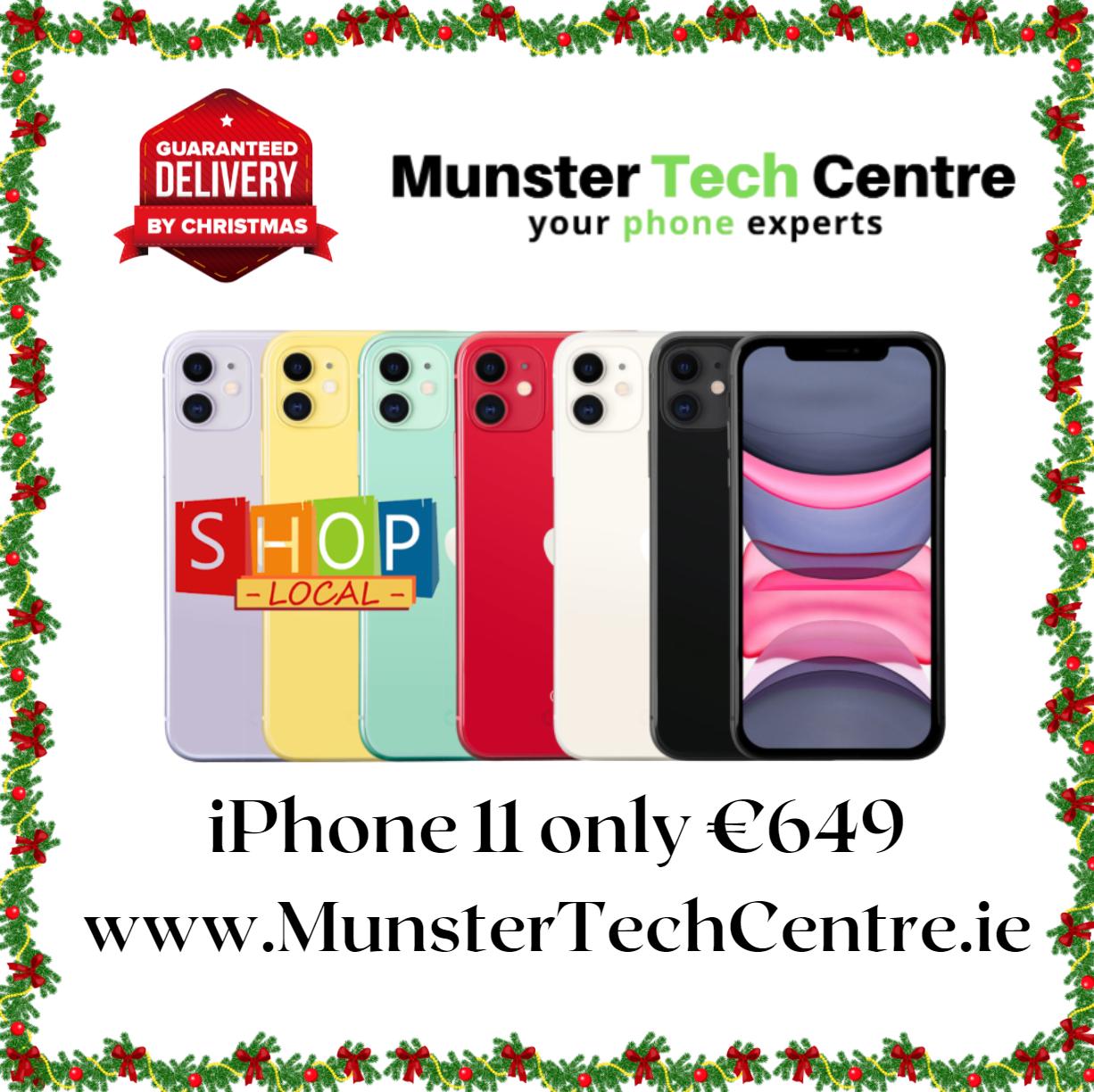 The photographic and framing industry has seen some monumental changes with the sweeping sensation of personal cameras and online printing services. James contends that although we all have a substantial litany of photographs within our pockets, it is the magic of physical print that the human heart and soul yearns for. We see so much nowadays, he says. "When the brain sees it on the screen it doesn't absorb it as much. When you see a physical picture or something up on a wall, no matter where you go or whether you are into photography, everyone has seen that one picture that stays with them. When it's right, it stands out so much more."
James admits that he is delighted to be welcomed into a bustling and burgeoning economy in the Clare capital and the personal feel to the town makes business an absolute pleasure. Community spirit is massive within the town and adequate parking provided at the shopfront fosters what James believes to be, a thriving micro-climate. Since opening last Friday, James has seen great support from local businesses, celebrating and assisting in the synchronic reopening of the local economy by providing signage for various other shopfronts on the Old Mill Road.
On a reason to drop into Print Tank, James concludes with, "We have a massive range of many different things here. Some of our more personalised gifts, are absolutely unique. We have personalised plates, mugs, stationary. Even if you need something engraved, we can personalise any gift. Our service, I believe, is second to none. The quality of our printers is second to none. Providing a fair, honest service, is our number one priority here at Print Tank. We are happy to help out any individual or local business with whatever they need".