Installing extra water taps at Drumcliffe Cemetery would prove to be too "problematic and prohibitively expensive" for Clare County Council.
Director of Rural Development, Leonard Cleary seemed to pour cold water on Cllr Mark Nestor's request to increase the number of taps at Drumcliffe. In response to Nestor's motion at the Ennis Municipal District's September meeting, Cleary confirmed that the local authority's burial ground unit would assess possible alternatives to providing water at the graveyard "by way of large temporary containers that may achieve a similar outcome without disrupting visitors to the cemetery or burials during construction work".
Providing additional water taps Cleary warned "would involve trenching along the pathways through the existing burial grounds and as such may provide to be problematic and prohibitively expensive. The Council is very conscious of the risks to kerbing at burial grounds".
With over 1,000 graves at Drumcliffe, Cllr Nestor (FF) felt two water taps was not good enough. "I understand the restraints regarding budgetary issues but the ordinary people are investing a lot of money into plots and headstones. There are only two taps at Drumcliffe for several hundred graveyards. Going forward, I would like to push forward with the installation of taps". He noticed that the majority of people visiting the graveyard were elderly.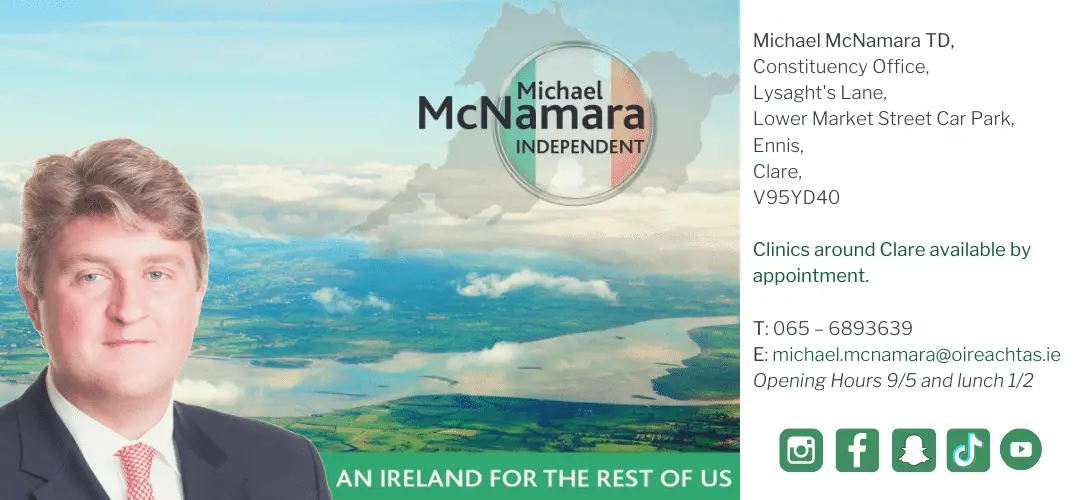 Cllr Mary Howard (FG) seconded the motion and calculated "to put a tap there would only cost €2,500". Cllr Pat Daly said the reply was "just not good enough". His Fianna Fáil colleague, Clare Colleran Molloy added, "There are many other issues there and I know our predecessor Cllr James Breen made it known that it was our county burial grounds. We should be doing better for our county graveyard".
Mayor of Ennis, Cllr Johnny Flynn (FG) observed, "There is general agreement that there should be more water taps installed". Council Director, Carmel Kirby said she would ask the Director of Rural Development to give a briefing to councillors on the graveyard, "I would be interested in harvesting water. Could we email the Municipal District of the various issues people want done at the graveyard. We'll prepare a short note and make sure we have everything covered".