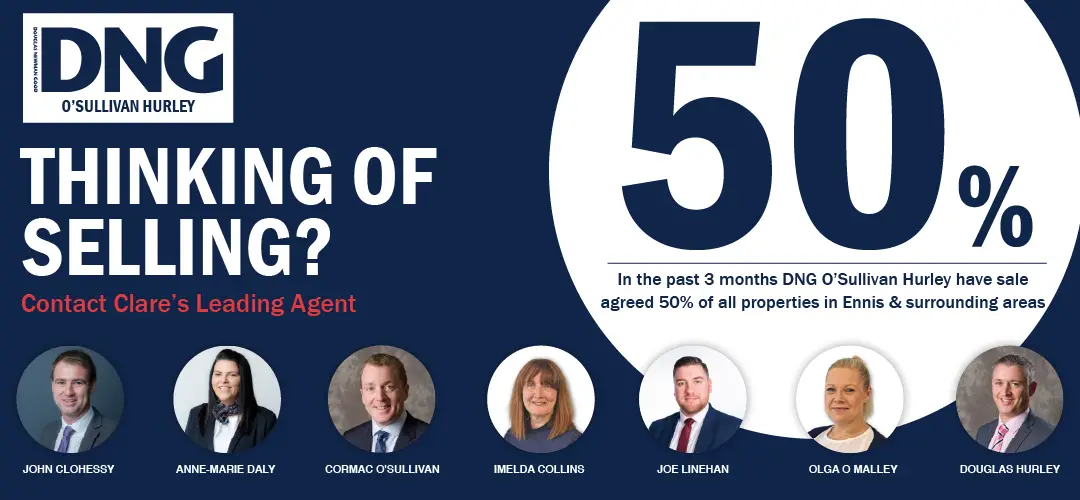 *A vacant commercial premises which was formerly Londis in Kilrush. 
KILRUSH NEEDS TO be included as a priority for town centre first projects, a former Mayor of the West Clare town has said.
Queens University have recently conducted a town centre health check of Kilrush. This along with reports by The Heritage Council, the POBAL deprivation index scoring and Geo-directory vacant premises report was referenced by Cllr Ian Lynch (IND) when seeking the area's inclusion "as a priority project" for the town centre first policy in the county.
As per the most recent GeoDirectory Commercial Building report completed in the second quarter of this year and released in June, Kilrush has the highest amount of vacant business premises in Munster with over a quarter of spots left empty. The town has consistently been in the top bracket in this report over the past decade.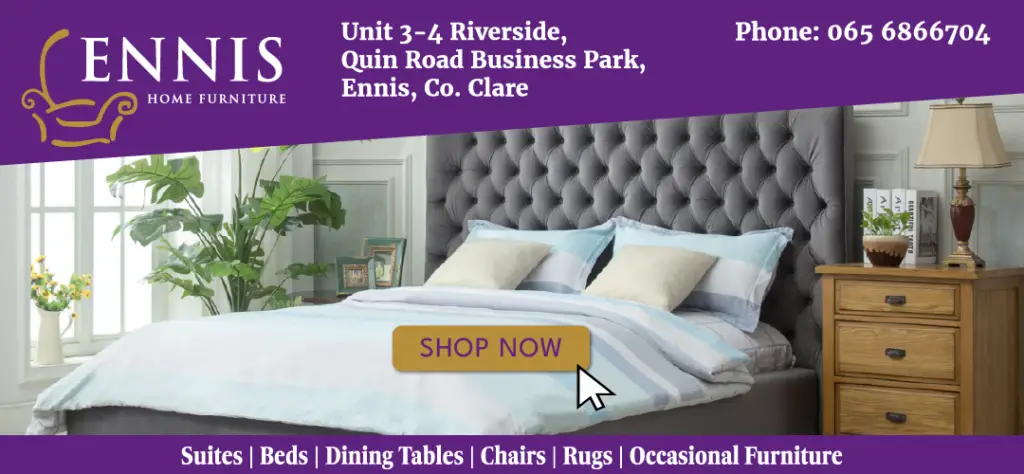 Linda Earlie has recently been appointed as a town regeneration officer for Clare County Council as part of the national town centre first network "to implement and co-ordinate initiatives identified within the Town Centre First Policy in Clare".
She explained, "The Town Centre First approach encourages Government Departments, Local Authorities, businesses and communities to put town centres at the heart of decision-making, and to work collaboratively to regenerate our Towns & Villages".
Over recent weeks, Linda has met with cross-departmental teams within the Council and statekholders to create "a co-ordinated and collaborative approach to town centre first in Clare going forward". She is set to brief councillors across each Municipal District in the coming weeks.
Initial attempts to secure funding through the Kilrush Town Team have not been successful, Cllr Lynch stated. He expressed his fear of a "perception that Kilrush is sorted and it has its bit done and has got its fair share".
On the health check by Queens University, the man who served as Mayor of Kilrush in 2011 on the now defunct Kilrush Town Council remarked, "it was excellent, it told us everything we knew and a lot more but in a harsh reality of where Kilrush is and what it needs". Lynch said "one project won't resolve it, we need to bring multiple departments together".
While seconding the proposal, Cllr Cillian Murphy (FF) quipped, "I can't wait to do all the same in Kilkee". Cllr Joe Garrihy (FG) welcomed the town centre first initiative, "many of us have championed small villages and towns around the county needing a very specific focus. There are now multiple funding streams being made available, putting it all together is going to be really important. Town centre first is being taken as a priority in Clare".
Prior to the discussion, Cllr Lynch had been deputising for Cathaoirleach of the West Clare Municipal District, Cllr Shane Talty (FF) who had been attending a budget meeting. On the return of Talty, he observed, "Chair you look a bit worn out" to which the Cathaoirleach responded, "I'm a bit like dev coming back from London".