*Photograph: John Mangan
Ireland's death toll from COVID-19 now stands at 1,488 following confirmation of a further 24 deaths, an additional 107 cases are now known with one new case in Clare.
With 24 deaths in the space of as many hours, the total number of COVID-19 related deaths in the Republic of Ireland now stands at 1,488. Three cases have been de-notified, the Health Protection Surveillance Centre (HPSC) has confirmed. 607 of the deaths have occurred in hospitals and 72 in ICUs across the country. The breakdown between genders stands at 748 males and 740 females.
Underlying conditions were reported to 1,276 of the deaths. 937 of the lives lost were those in long-term residential care settings while 815 of these were living in nursing homes. Latest detail has revealed that of the 5923 cases in long-term care settings, 4624 are nursing home residents.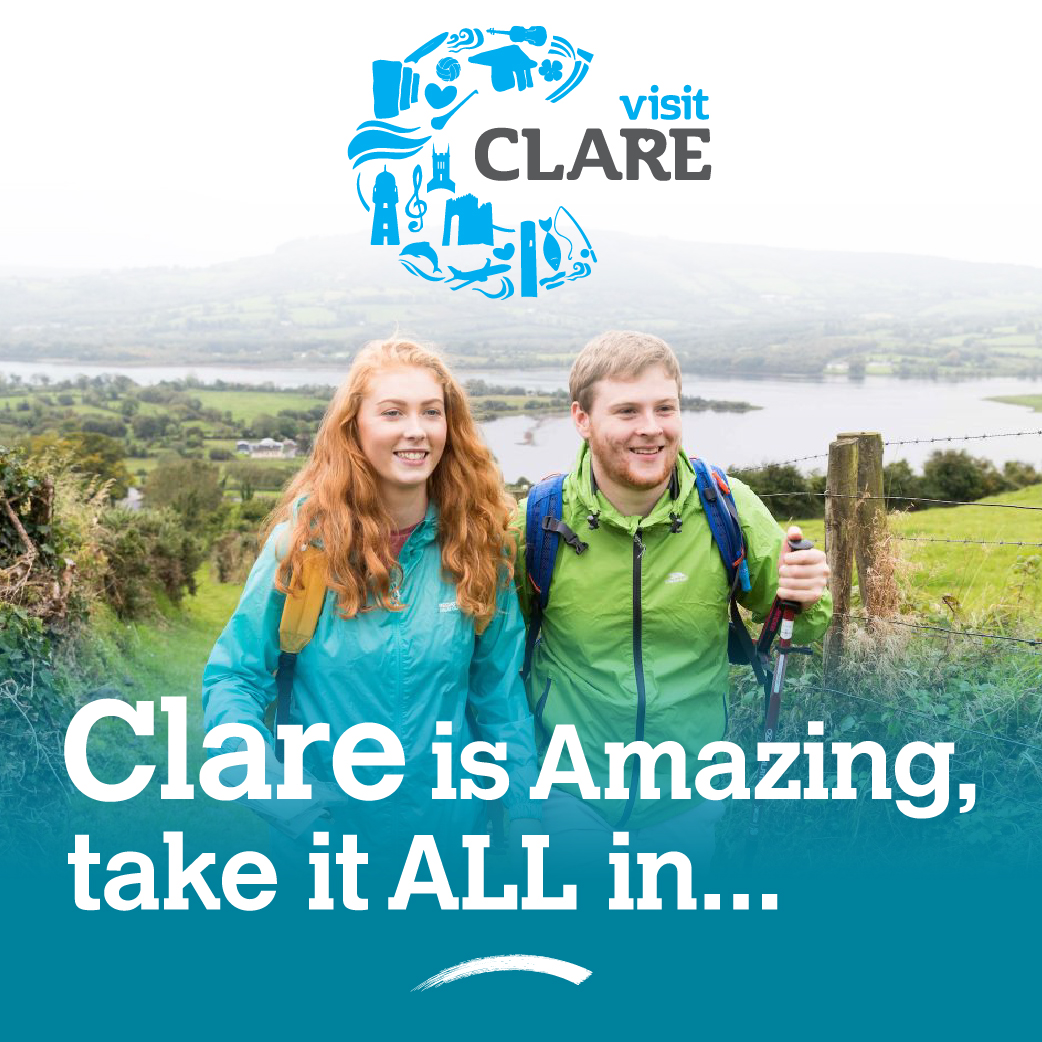 Following confirmation of 107 extra cases, there have been 23,242 positive diagnoses in the Republic of Ireland since the outbreak of the virus. The figure does not include the amount of recovered individuals.
149 cases are in Direct Provision centres across the country, this is an increase of 61 in the space of a week. 500 known cases are attributed to meat processing plants which is up 133 on the previous week. In Irish prisons, there are five clusters accounting for 18 cases, two of which have been hospitalised. There are 43 confirmed cases of Irish travellers, up 19. 3 clusters account for 21 cases in the Roman community.
Co Clare has had 306 confirmed cases since the virus first emerged, as of Sunday. This represents an increase of one case in the space of 24 hours. The county accounts for 1.3% of the country's total cases.
Although the daily increase of cases among the lowest since the end of March, Chief Medical Officer Dr Tony Holohan pointed out that over 70 people remain in ICUs across the country and more than 600 in hospitals for COVID-19. "We've been clear with the progress we want to make," he stated.
"All social distancing measures will have a significant impact on the reproductive rate", Holohan added.
He is to issue an update on Thursday surrounding the wearing of face masks in public. As stated yesterday, Dr Holohan does not expect them to become mandatory.
Director of the National Virus Reference Laboratory, Cillian De Gascun referred to "the old cliche, a lot done more to do" when speaking on the subject of testing turnaround times. As of midnight Monday May 11th, 258,808 tests have been carried out. Over the past week, 44,047 tests were conducted, of these 1,466 were positive, giving a positivity rate of 3.3%.
Global demand for a Coronavirus vaccine is expected, Dr Holohan stated."It will be some time before we are in a position to say we have a vaccine available".