*Hens on the Melody farm in Bunratty. Photograph: John Mangan
Producing an in-demand product that is enjoyed by many has proven to be a special feeling, farming columnist Joe Melody remarked on the success of Melody Farm Eggs.
With the clocks going forward last weekend, it seems to have induced a stronger sense of spring upon us. The hedges are opening, road verges look more verdant by the day, livestock in the fields seem to be content with having water, a picking of grass and sun on their backs. This is the natural progression of the year. In former times, a lot of the calving of dairy herds would only be gaining momentum around now. Alas we have condensed so much of our year into the early spring period February to mid march, it's easy to forget that these months while being spring on the calendar are winter in terms of precipitation and temperature.
I recently partnered with my brother Frank in his venture Melody Farm Eggs. The demand for his pasture raised eggs has been growing exponentially since last April. The next challenge will be in guaranteeing supply of these eggs to our customers who already buy them from us at our self service 'Egg Hut' located at the entrance to our home farm, this has proven extremely popular and sells out regularly.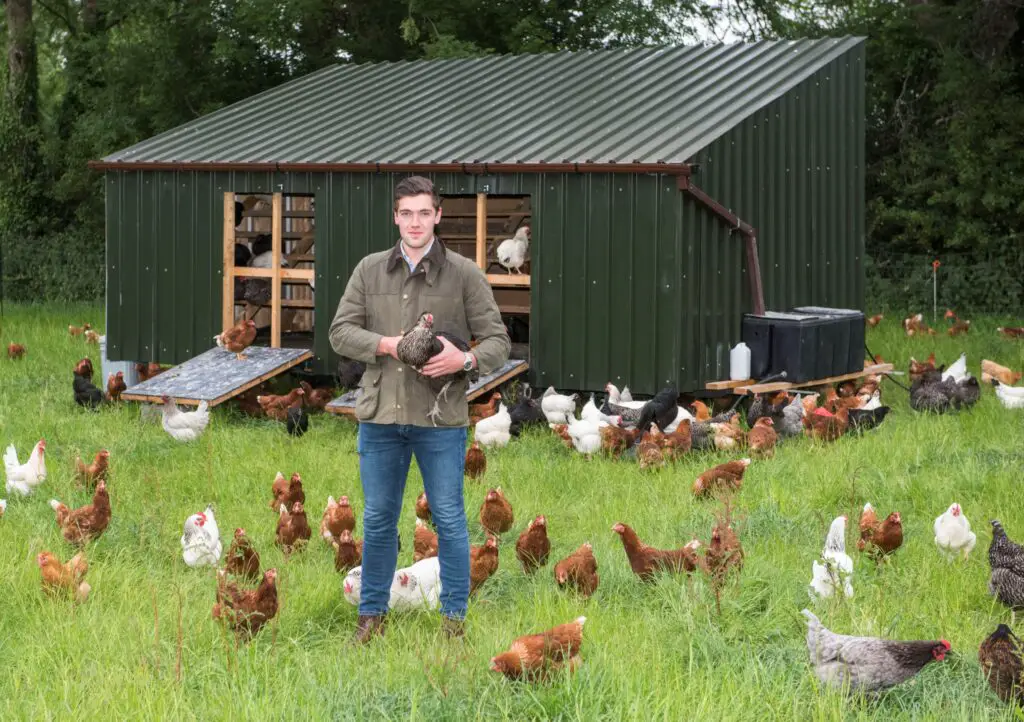 The past year has shown us that if you produce a high quality product people will come and buy it again and again. They say which came first, the chicken or the egg? To us one is as important as the other. If the hen isn't fed and raised ethically, the egg will not have the same high quality nutrient profile and delicious taste. We are employing the principles of grass based dairy farming in our hen farm. It is simple in theory but its application can take some work and thought. The system is all based around keeping our flock of hens in fresh grass, this is what makes for a superior egg and a happy hen.
In May we will take a delivery of 1,200 young hens or to be more technical pullets. Our current project is a facility that will be capable of housing 2,000 hens who will have access to fresh pasture daily in a rotational grazing system. The concrete is being poured this week, nest boxes are being made off site. It is a special feeling as a farmer to be able to produce a product that is in demand and that people really enjoy. Our hope is that we can get our eggs on as many kitchen and restaurant tables as possible. This new piece of infrastructure is the next step to doing that, it has been a wonderful adventure so far.
Away from the hens. This week we hope to get slurry out on the silage meadows that the replacement heifers have been grazing off. For much of the month of April we will be grazing our river banks with these heifers. These banks have been closed up since last October as part of our effort to conserve the populations of wild geese and swans and in more recent times as part of a GLAS environmental program. We will be using an umbilical system of spreading slurry with a dribble bar, this method will prevent compaction of our soils alongside being low emission.