Diversity! It's a word that has a ring to it, it sounds rather noble but in the age of diversity training in large companies we seem to be moving away from diversity in farming.
During the Celtic Tiger, the Farmers Journal carried a series on diversification ideas everything from ostriches to pumpkin growing. There is always an era and this was before the milk quota abolition era where the narrative was set that you were either going broke fattening cattle or getting rich producing milk, of course the truth is usually somewhere in the middle. If you're farming in Clare you'd be led to believe the choice is binary either dry stock or dairying. There are problems with this type of vision though, it doesn't allow for divergence of interest as well as appetite for risk.
I'm no potato connoisseur but recently I enjoyed some of the tastiest not so humble spuds. Surely these were a product of the fertile plains of Wexford or perhaps the loamy soils of north Co. Dublin? No. These potatoes were produced in Kilrush by the Pyne family, being curious I arranged a farm visit to see this thriving farm business in full flow.
This is a fourth generation farm business. The farm is now run by Senan and his sons Declan, Fergal and Colm. The Pynes plant 12 different varieties of potatoes which are sold through various supermarkets, restaurants and fast food outlets across Co. Clare. the Pynes also produce organic potatoes for farmers markets, shops and box schemes. This is a labour and capital intensive business with an impressive array of machines for planting, harvesting, washing, grading and bagging of the potatoes. The Pynes use best modern practice combined with generations of knowledge on how to best harness the resources they have, rich free draining soil, to produce a quality potato.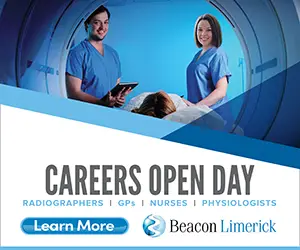 The past year has not been without its challenges for this innovative business though. Covid-19 was a significant disturbance to many of the Pynes's food service customers but through great relationships fostered with their customers they have managed this worrying period and continued to thrive. Weather like any farming enterprise is pivotal to a farm's success and after a good spring the Pynes ran into a drought where they had to draw water to the crops to irrigate them for three weeks.
I came away from the Pynes feeling energised as to what is possible with the right attitude, work ethic and the addition of the youthful energy of the Pyne sons who are a credit to Senan and his wife Ann.
On the home front we continue to dry off batches of cows. Our plan is to move towards selective dry cow therapy, we won't be giving any antibiotic to cows with a low somatic cell count, we do regular milk recordings to get a good picture of individual cow's udder health and this essential if you are to embark on selective therapy.
We are well into our drying off routine now, we milk the cows in the morning and draft out the cows to be dried. The next step for us is to eat breakfast. Our reasoning here is twofold, we are re-energised and likely to be extra fussy with hygiene. We want to be meticulous as possible and as facing this task fresh is key to making no mistakes. As the old adage goes "An empty bag won't stand up and a full one won't bend".