With nationalism on the brain, The Clare Echo's farming columnist Joe Melody says we need to place Irish interests as a priority when food shopping.
I want to talk to you about nationalism. We are in the season of commemorating the centenary of Bloody Sunday, so the concept of nationalism has been on my mind. Nationalism has become a dirty word in some quarters especially since The Troubles in the North where sometimes it wasn't all patriotism and in the name of a free Ireland.
However the nationalism that I'm speaking of is the loyalty to Irish food and the sourcing of in season food. There have been two major events that come to mind in recent times where there has been a panic over food supply. During the "Beast from the East" that struck in the form of a storm with heavy snowfall and at the start of the first COVID-19 lockdown.
Bread and milk shortages were pervasive during both events. How have we gotten to a place where this can happen in the era of instant gratification, you want to talk to your friends? Send them a message on WhatsApp. You want to be told how good you look? Post a photo on Instagram. You want to find a love interest? Swipe on tinder. This may well be convenient however there are unintended consequences when it comes to something that is life giving such as our food.
If I were to tell you that should the central distribution model of importing food and delivering it to large supermarkets throughout Ireland were to be interrupted, it would take less than three days for those supermarkets to run out of supplies, should that come as surprise to you? I think not, in the day of just in time deliveries. Add to this our changing food tastes. An example of this is how the not so humble potato which we still produce in large quantities within this island has been to a degree displaced by rice, a product which has to be imported. Is this a safe strategy for our nations food security? I think not. This is where Irish food nationalism comes into play.
Like any idea there's a balance, we can't be nationalist in our food choices to the total exclusivity of other nations produce as after all we are in a federation of States and we need trade as we produce enough food to feed almost 40 million people.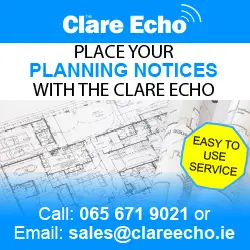 What I'm calling for is the kind of nationalism that looks to Ireland's interest first. We have seen examples in recent times of our national media especially RTÉ who have not acted in Irish interest and lead the charge to push out Phil Hogan from his position as trade commissioner during these tumultuous times. RTÉ are no longer an unbiased State broadcaster, much of their programming is anti-farming or makes a caricature of rural Ireland, this was evident in the program 'what planet are you on'.This program was littered with negative falsehoods about Irish farming, the industry where much of the tax that pays their wages comes from.
On the home front we have dried off more batches of cows which we have moved to grass on the outside farm. We have dosed the weanlings for worms with an oral dose. Our theory on this is, it is only killing the worms that are in the animals system therefore not providing a long window of protection. This is important because we don't want to have a young animal who builds up resistance as an adult to the likes of the pour on ivermectin. Heifer prices continue to creep up in the marts so we hope to get the last of our Charolais stores sold this week.