*The entrance to the new Shannon Omniplex. Photograph: Joe Buckley
Omniplex Cinemas say they are "overwhelmed" with the reaction to their newest facility which officially opened in Shannon just after midnight.
Originally due to open in early 2019 as a four screen cinema, the decision was made to expand this to six screens which delayed the opening until December. "A soft opening" has been in place since Thursday last with film buffs, families and even St John's NS among those taking a trip to the cinema on the first floor of the SkyCourt Shopping Centre.
Speaking to The Clare Echo, Marketing and Loyalty Manager with Omniplex Cinemas, Shauna Crowley revealed, "We had a really nice welcome. We did our first show officially on Thursday the 12th and we've been open for the weekend, we've had people come in to see Frozen, Jumanji, we had a two week early preview of Little Women on Monday night, we've had a really nice opening and a lot of really positive feedback which is important".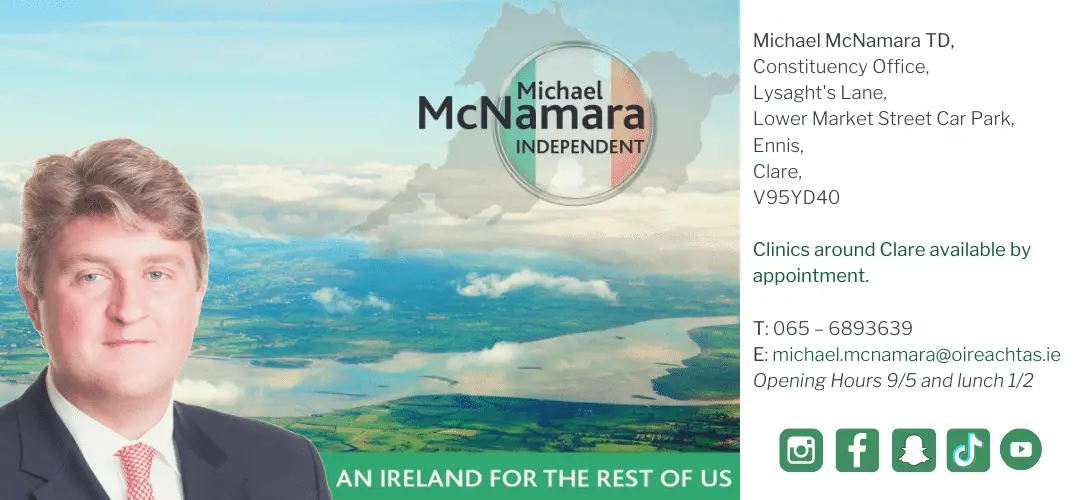 "Technologically it is a very advanced cinema, we've installed laser projection in every single one of our screens, this is the next level in cinema projectors, essentially it's all about light, it creates a really crisp clear image, you will notice the crystal clear picture when you go into the cinema. We also have digital and surround sound which is amazing, a few of our screens have overhead speakers so we put you in the centre of the action. We have the Omniplex Classic rocking chairs so when you sit down all of the seats have a little bit of a bounce so you have the most comfortable viewing experience".
Permanent opening and closing hours have yet to be finalised. Weekend opening hours will be at 12pm with sensory screenings the first shows on Saturday and Sunday, over the festive period Shannon Omniplex will open at 2pm. Typically the last films will conclude at 12am. "After Christmas depending on demand we'll decide on opening hours," Crowley said.
Star Wars IX: The Rise of Skywalker marked the official opening but Shauna outlined they have been blown away with the initial reaction from the people of Shannon. "We think SkyCourt is an amazing facility within Shannon and they have been great working with us. I'm overwhelmed with the feedback we are getting from locals, people just really want a cinema that they can walk to, have a good night out in with the family".
"We're really encouraged by the response so far, we look forward to welcoming everyone down to the cinema. We've some Christmas classics coming up like Home Alone, Home Alone 2, Love Actually so come on and enjoy a nice experience with us".