*Naomi Carroll. Photograph: Martin Connolly
Capped 110 times in international level hockey, Naomi Carroll has represented her country at schools level in soccer while also lining out at all grades for Clare in camogie and ladies football.
She blows the term dual player out of the park and sat down with The Clare Echo in the first instalment of the Can't See Can't Be fortnightly sports series. In primary school it was her close friend Maire McGrath herself a future All Star that encouraged Naomi to participate in sport. As the years passed, she began secondary school at St Patricks Comprehensive in Shannon, where any available opportunity was spent playing sport.
Last year Naomi's typical training week would read; Monday – running, Tuesday – gym and hockey, Wednesday – running, Thursday – gym and hockey, Friday – recovery, Saturday – match, Sunday – training in Dublin. Then rinse and repeat.
However a trademark sidestep of hers last August resulted in a tear on her anterior cruciate ligament and a sprained medial ligament has has been restricted Naomi to the sidelines. "It was nothing out of the ordinary no contact, my knee just went from under me and then I tried to get up, the physio looked at it and it seemed okay, I tried to get up and it just went from under me again and I just knew then there was a good bit of damage done".
It's four months since the operation, the twenty six year old said of her recovery to date, "In terms of strength and where I want to be that is going well, I'm back running and changing direction but the range of motion is yet to come, it's a little bit off which is frustrating. I'm just hoping it will come back and I'm doing everything I can".
Naomi's rehabilitation can be tracked on a blog that she has started since the setback. She praises reformers pilates at Excel Physiotherapy with helping in improving her range of motion. Irish rugby international Josh van der Flier has been in contact since reading the blog while Podge Collins has "been really good" with his advice, himself a cruciate victim in 2015. Not until she is "fit and ready" will Carroll return to action, she's hopeful this will be in June or July.
2018 will forever more be remembered as a breakthrough year for hockey in Ireland as the female international side reached the World Cup Final for the first time. Naomi made her first appearance for her country in 2012, in February of last year the milestone of 100 senior appearances was reached but her involvement for the World Cup was only as a reserve member of the squad which according to the Cork Harlequins player was "really difficult".
"To be honest it was heartbreaking. It was fantastic to be a part of it and to be a reserve but at the same time it's completely different. It's only now that I'm recognising that I was a part of it, it's hard when it's happening and it is great to be over at the key matches and involved in the homecoming. You're there up to the day they go and you've put in the same amount of time and work, it is hard. There are two feelings, you're obviously feeling absolutely delighted because you're a part of it and you've seen what you've gone through and what ye have come to but at the same time, you want to be out there and you want to be playing, it's mixed emotions".
She's played with hockey clubs in Limerick, Cork and Dublin and the Mary Immaculate College graduate stated it is more difficult for players outside the capital to make the national team. "You're not being seen as much. The EYHL it's a good opportunity for players to be seen more but it's difficult still because we'll say if you're from Limerick or Clare you're travelling to Cork for training so you've to look at the pros and cons of that and ask yourself what you're actually getting out of driving for two hours to training, are you benefiting from the session in itself".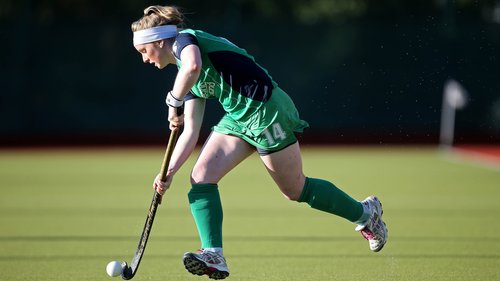 When asked if travelling long distances to a clubs outside of Limerick was something she could sustain, Naomi answered "No to be honest I don't. It is only when you suffer a big injury that you have to look at what's going to help you and what benefits you're going to get out of it. Looking to the future I don't know what I'm going to do yet. There is no point in me making a decision until I'm at the stage where I'm getting closer to getting back and I'll definitely be looking at playing closer to home".
Though injured, 2019 is the first year for a while that the Cratloe woman has returned to both the county camogie and ladies football squads which she observed are now more professional. Respective managers, Ger O'Connell and James Murrihy have been in constant contact, on the other hand Irish hockey manager Graham Shaw has been more distant, she will only be back in his plans when back to full fitness.
An Irish and maths teacher at Gaelcholáiste Luimnigh, Naomi is adamant sport has a positive role on education. "It has a massive role in it. It's how you organise yourself, the different skills that you learn from it massively help with education, your everyday life such as organisational skills, discipline, time management".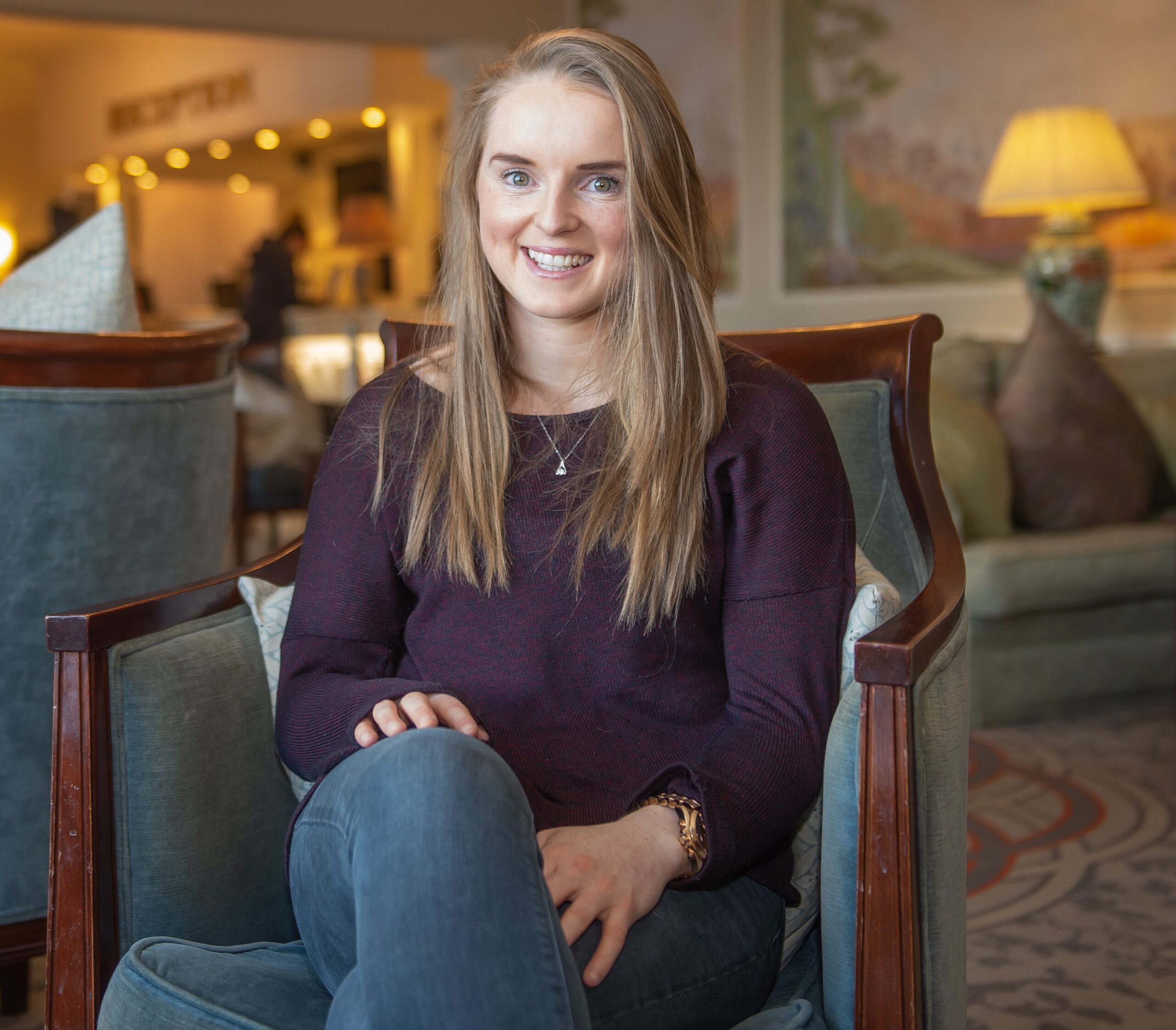 Along with Maire and Conor McGrath, Conor Ryan, Podge and Sean Collins, Liam Markham and Cathal McInerney, Naomi is from a generation of the most gifted sportspeople to emerge from Cratloe. For this, she credits the local school and mentors that they were fortunate to have coming up through the underage ranks, both her and Maire would have played with the boys hurling team before transferring to Na Piarsaigh's camogie side.
Trying to juggle several sports at once has been a constant in Naomi's life, an open relationship between relevant managements is key to its success she maintained. "Unless you have an exceptionally good relationship between the managements it's going to hinder your performance and make it difficult for you because there is too much coming back on the individual player. Whereas if you have good management who can look at both, see everything and understand it isn't as difficult. If you look at the difference between the male side, the male standard of every player is so high that it can be difficult to miss training and expect to start, if you look at the women's side the standard is getting higher but there still is players who have the capacity to start on both teams and can afford to miss a training session, it's not that they are not training and that's the most important thing that people are starting to recognise that if they are playing a dual sport they are training they're not just sitting at home, it's just how they are managed".
As she continues her recovery, all going well Naomi will be available for selection as Clare commence their All-Ireland campaigns in camogie and ladies football where it is hoped both will have strong pools of support. On the subject of attendances for such games, she said
"It is brilliant to be able to retweet but people need to get out go to the matches and bring somebody with them. If you put it in your diary that you're going to go to one ladies match, it is very easy for people to plan their Saturdays and go to the mens which is through but if they could say 'instead of going to all the men's matches I might go to one camogie match or one ladies football match just to see the difference'. It is being played at a higher standard, female athletes are very fit, they work as hard as male athletes do".