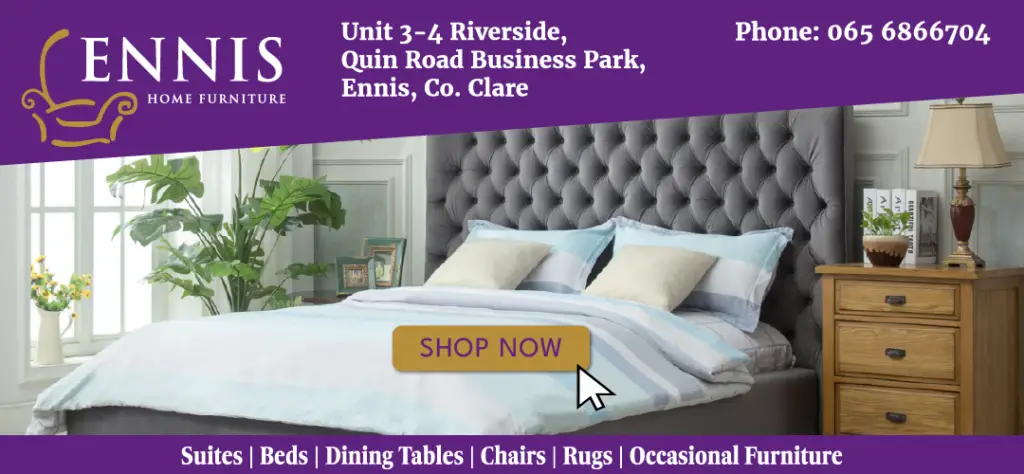 A Belvoir family have donated €5,500 to the neonatal unit of St Munchin's Hospital in Limerick, a place which is very close to their hearts.
In October 2011, Orla and Brian O'Mara welcomed their beloved Aoibheann to the world. Their only child was premature and was in need of neonatal care, she spent four weeks getting "first class medical care" at St Munchin's Hospital's neonatal unit.
Gratitude stems from the O'Mara family when they recall what was a very difficult time. "As first time parents our emotions were very high. It is incredible how you feel when you are faced with your new born baby needing neonatal care. You place all your trust in the medical consultants, nurses and midwives and that is what we did," Orla recalled.
Each baby step was a remarkable success for their only child. "Following on from Aoibheann's departure from neonatal, we took our little girl home and we settled in well together, thank God. Every day she grew stronger. Aoibheann was under the care of a paediatrician but the day we were told 'this is your final visit' was an amazing feeling," Orla told The Clare Echo.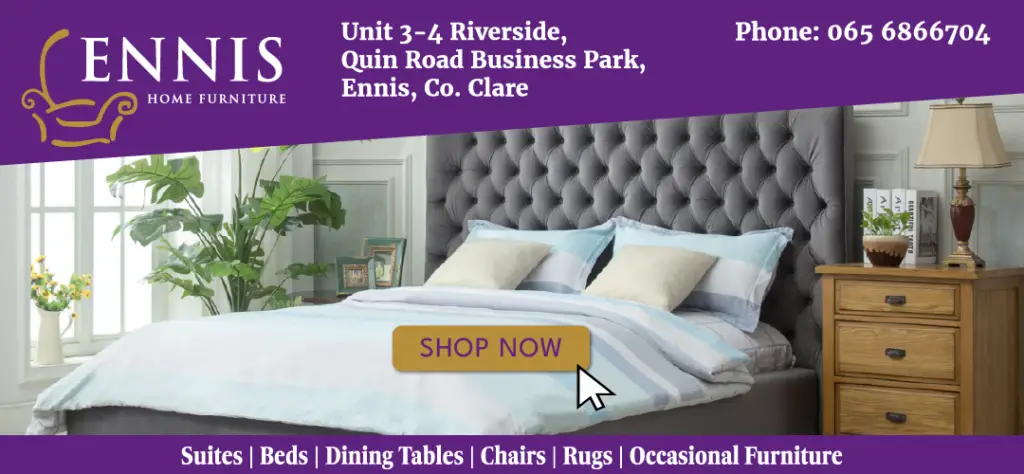 Saying they were grateful was one thing but Orla and Brian were determined to show the staff how much their work meant to them. After Aoibheann's first birthday, they decided to act and began selling pre-loved baby items and donated goods at baby markets and car-boot sales.
Orla's parents Frances and Dominic McMahon were the proprietors of the now closed Lemenagh Foodstore in Newmarket-on-Fergus. The many hours Orla and Brian spent covering shifts and giving out 'penny sweets' ensured they were among the most popular and warm stall-holders, "our little personalities shone out," Orla quipped. Seven years of efforts plus some monetary donations saw the O'Mara family raise a total of €5,500, a figure they maintain would not have been reached were it not for the unwavering support of their families and supporters.
On Monday, Orla, Brian and Aoibheann acting as treasurer presented the cheque to neonatal fund unit co-ordinator Deirdre O'Connell. "The money we sent in will be touched by a baby, it is a nice way to hear that the money will definitely be going to where it needs be".
"It is a lovely story and a heart-warming story, we wanted to thank the people that gave donations and hand-crafted items. Myself and Brian loved every second of meeting the customers and showing them how to use the stuff, first-time parents would be coming up asking questions, they'd have to get a road-test and we were glad to help them too," the special needs assistant at St Mochulla's National School in Tulla added.
Brian was hopeful other families would be able to take solace from their story and potentially give back. "Ten years later Aoibheann is healthy and happy, it might inspire families with children in neonatal care to keep hope, Aoibheann might inspire them to keep hope. When we were in that situation, it was hard to think that ten years on things would be so positive but things do improve. We were blessed, Aoibheann needed the care and she got it," the Shannon-based chef stated.
There is great pride among the family of their endeavours and excitement is building ahead of Aoibheann's return to Kilkishen NS for the next school term and her tenth birthday in October. "It did take a number of years but better late than never, handing over the money was the finale, it was great to get it across the finish line. The decade since Aoibheann's birth was looming and with fundraising drying up because of the pandemic we said everyone needs the funds no matter when," Orla concluded.