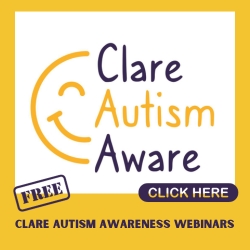 *Ger O'Halloran. Photograph: John Mangan
QUIN'S Ger O'Halloran has hurled strong criticism in the direction of Fine Gael headquarters and party officials locally.
A two-time local election candidate for the party in 2014 and 2019, O'Halloran had been nominated for Monday's selection convention for the Killaloe Municipal District. It wasn't until this gathering that he confirmed he was not allowing his name forward at the present time.
With the directive from headquarters to select three candidates, his exit ensured that sitting duo Cllr Joe Cooney (FG) and Cllr Pat Burke (FG) would be joined on the ballot paper by first-time candidate, Cyril Crowe.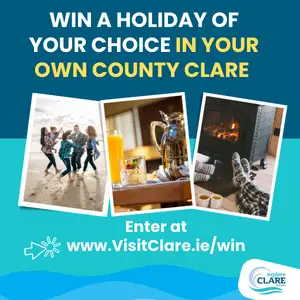 Addressing the convention, Ger began by informing the large attendance that he was "a Quin man and always proud to represent my native parish of Quin, Clooney, Maghera and Dangan".
Ger who is parliamentary assistant to Clare TD, Joe Carey (FG) advised the party faithful that Deputy Carey continues to "prioritise his health" and that "we are open for business in his absence" within the constituency office.
Recounting his decision to put his name forward in 2014 when both Quin and Clooney were part of the Ennis Municipal District, he said the move followed Sonny Scanlan's (FG) decision to retire after thirty plus years in local politics, "Fine Gael were ill-prepared for his decision" which left O'Halloran with an eleven week window to put a campaign together. Memorably for that election, just three votes separated him from the final seat which was won on the twentieth count by then first-time candidate Clare Colleran Molloy (FF) who has gone on to contest a General Election, become Mayor of Clare and on two occasions Mayor of the Ennis Municipal District.
Five years on, he noted that the redrawing of the electoral boundary saw Quin and one half of Clooney move into the Killaloe Municipal District "leaving 400 votes behind in my native hinterland, this decision was done by a Fine Gael Junior Minister but we got on with it". He said that despite the "loss of a significant portion of my native parish", his first preference vote grew by twenty percent from 804 to 1,032 "which reflected my community in work in my native parish".
Lack of transfers were cited by the former Clare camogie manager as a key reason why he didn't win a third seat for Fine Gael. His party colleague, Cooney topped the poll with 2,697 first preferences and was elected on the first count. Of his transfers, 72 went to O'Halloran and 244 to Burke while Cllr Pat Hayes (FF) got 262, Cllr Alan O'Callaghan obtained 164 and Cllr Tony O'Brien (FF) received 104.
A review held following the 2019 elections "afforded me the opportunity to deal with the facts of the election and the most important question for me was the absence of an agreed strategy, wouldn't any genuine member of the party look to get answers, in fact the constituency chairperson at the time stated on local radio it would need to be carefully looked at".
Renewed appeals to get a strategy were sought again by Ger six months ago. He was approached in March about his intention to run in the local elections and confirmed a month later he was interested, "however their lack of knowledge was apparent, all Fine Gael officials are either refusing, unable or ignoring a simple request".
"Given the current constituency chairperson's statement that Fine Gael is expecting to retain but grow numbers, the absence of any strategy is bemusing," Ger commented. He quoted Albert Einstein, "The definition of insanity is doing the same thing over and over again and expecting a different result".
O'Halloran added, "I won't be repeating the process without the same discussions, if Fine Gael want Ger O'Halloran as candidate, Fine Gael kow where to find me, I will be available to have those discussions". Following this statement, he left the building at the back entrance of the Tulla venue.
Speaking later in the evening, Cllr Burke recalled his first convention was held in Kincora House in Killalole fifteen years ago with "a crowd as big as this if not bigger". He said he was "keenly looking forward" to the 2024 elections. "I love the Killaloe Municipal District because there is a different dynamic from Whitegate to Bridgetown, Feakle to Quin, my involvement takes me into a lot of farmyards and I like that".
Whitegate native Burke admitted his surprise at the lack of publicity surrounding Fine Gael's ninetieth anniversary. He expressed concern with the Government's handling of issues such as the school-bus ticket, which could make life difficult for candidates when it comes to canvassing. The performance of Minister for Agriculture, Charlie McConalogue (FF) was criticised by Cllr Burke. The "major investment" by Government has helped projects such as the Killaloe Bypass and Inis Cealtra, he noted. "Wouldn't it be a great result to win three of the five seats," he told members.
There was plenty of hope to be taken with the size of the crowd, Cllr Cooney felt, "it is simply fantastic to see such a crowd here tonight, my belief is it doesn't take an election to get the Fine Gael people out and I've known that for twenty years". The O'Callaghans Mills man noted there had been plenty of achievements but listed housing and school transport as big issues presently. He stated, "Fine Gael are strong in the Killaloe Municipal District and also strong in this county. People are doing great work in the party which goes unnoticed but it doesn't go unnoticed by me". Cooney promised those in attendance, "I will leave no stone unturned to get re-elected".
Having had "a front-row seat" in all of Cllr John Crowe's (FG) elections since 1999, Cyril Crowe said, "I feel I have my apprenticeship done, I can offer Fine Gael a new young voice a presence in the community and will give a wide appeal for families no matter what their history of voting is". The Sixmilebridge native spoke of his father Tim's involvement with GAA teams and his mother Bernie's success in running grocery stores. "I feel I can deliver a third seat in the district," the Quin based father of three stated.