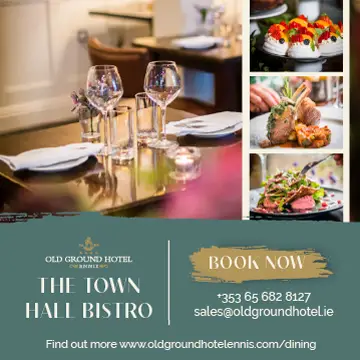 In the lead-up to Clare's draw with Limerick in the Liberty Insurance All-Ireland Senior Camogie Championship, Patricia O'Grady said it was a "must-win" for her charges, they may not have achieved their objective but she insists still "it's all to play for".
Two games remain in the group stages for Clare, an away trip to Kilkenny in four weeks which will be followed by a home tie against Waterford. "It's all to play for, if I was a betting person and I'm not I wouldn't be wagering too much money on results there. If you look at championships in camogie like last year nobody gave us a chance going down to Nowlan Park and we ended up within a whisper of actually qualifying, I think it's going to come down to the last game to see who will be the last three coming out of it and I don't think it's a shoe in for either Galway, Kilkenny as the top two, there will be a lot of hurling played yet in this championship," O'Grady commented.
In the draw with their neighbours she feels both sides will rue not keeping the scoreboard ticking over. "Limerick will say the same they didn't score enough with the breeze to win the game likewise ourselves. The opening ten fifteen minutes I thought we were a bit nervy but as I say it is a game that both sides will say they should have tacked over more when we had the significant breeze".
It was "a game of frees" in the eyes of the Newmarket-on-Fergus woman but she singled out the Clare defence for some praise. "During half-time that's what we spoke about was how disciplined the defence were, they closed it down. Round the middle of the field we got loose at times, we tried to choke them because we know that's what the threat was, disappointing part was the few easy scores they got in the opening half coming against the breeze they ran right through the middle. Our game plan was to choke them around the middle and negate that threat but having said that the last ten or five minutes the countdown was something else".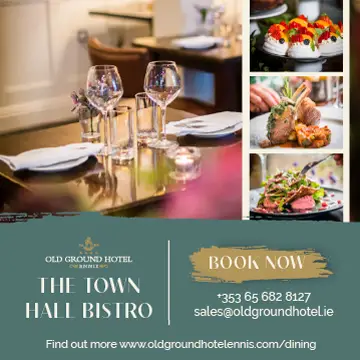 "We found it difficult to break down the sweeper, both in the first and second half they had a sweeper there double marking Niamh O'Dea spilling a few balls that we turned over that probably, those opportunities when Niamh was double marked she won balls well, the offload wasn't hitting then, overanalyse and that and in terms of workrate and how girls apply themselves you're never going to get perfection and especially in a game like this the game was going to be won and lost on mistakes, there's a sigh of relief from both sides in that regard because it ended up a draw albeit we'll still talk about what could have been had we garnered the advantage and reaffirmed ourselves in the first half," she added.
Last week Clare suffered a ten point defeat in their opening outing of this year's championship, the outcome put extra weight on getting a result against the Declan Nash managed Limerick. "We had to throw everything at this today especially after a poor game by our own standards against Galway, I suppose there was an element of fear factor, there was an element of panic at times but that's all down to the result and the result was very key for both teams and it's all to play for now. We've a few weeks break now and a few girls back from Leaving Cert, we've a few injuries I won't name names in that respect, girls that we've had to do without throughout the opening stages of the championship and the latter stages of the league, hopefully the few weeks will play to our advantage".
During the month off, the former county goalkeeper admits she'll be heading to Pearse Stadium in two weeks to watch the Tribeswomen play Waterford but adds that they have to worry about getting their own house in order too. "It's more about us getting ourselves right and as the championship plays out I've no doubt we started sluggish but who's to say we won't succeed and drive on".
A noticeable feature from their two championship games is how the layout of the team has been revamped at half-time with several changes both positional and in personnel. Responding to a query from The Clare Echo, O'Grady was emphatic that she knew the best way to line out the team.
"We're quite sure as to what our best fifteen is, it's actually a panel we're talking about here, everyone knows the system that we have been playing and it's a rotation system in terms of positions on the field and it's understanding that. What we need to do now is make that click, we've done it before and nobody asked us that question previously about having our best fifteen, we're very sure of what our best fifteen our best twenty our best twenty five are, last year was the same thing, we have kept a system that we rely on and that we are confident on playing ourselves, ok we're not playing it to the best of our ability but it isn't down to personnel".
Two games down and two to go is the situation for the Banner, their manager expects scoring difference to have a very significant part to play in determining the final standings. "Scoring difference is the big thing and that's the thing that was on the back with the girls and I was like forget about scoring difference today. Today is about winning and getting over the line, we went for every score, didn't take them but that's the story for both sides. That's probably what it will come down to at the end of the day".