*Shane O'Donnell in action for Clare. Photograph: Gerard O'Neill
Releasing Shane O'Donnell "from the shackles of the full-forward line" formed a central reason for Clare getting their first win of 2021 on the third attempt, manager Brian Lohan felt.
Acknowledging that "twenty wides is a lot of wides, we don't mind about that when we are putting 2-27 on the scoreboard", commented Clare manager Brian Lohan after his side's comfortable win over Laois on Sunday.
"The game is about winning and when you don't win any games you are going to be under pressure. We were under pressure coming up here and we were looking at all the different scenarios, different potential things that could happen to us and from that perspective, its good to get a win", the Wolfe Tones clubman said.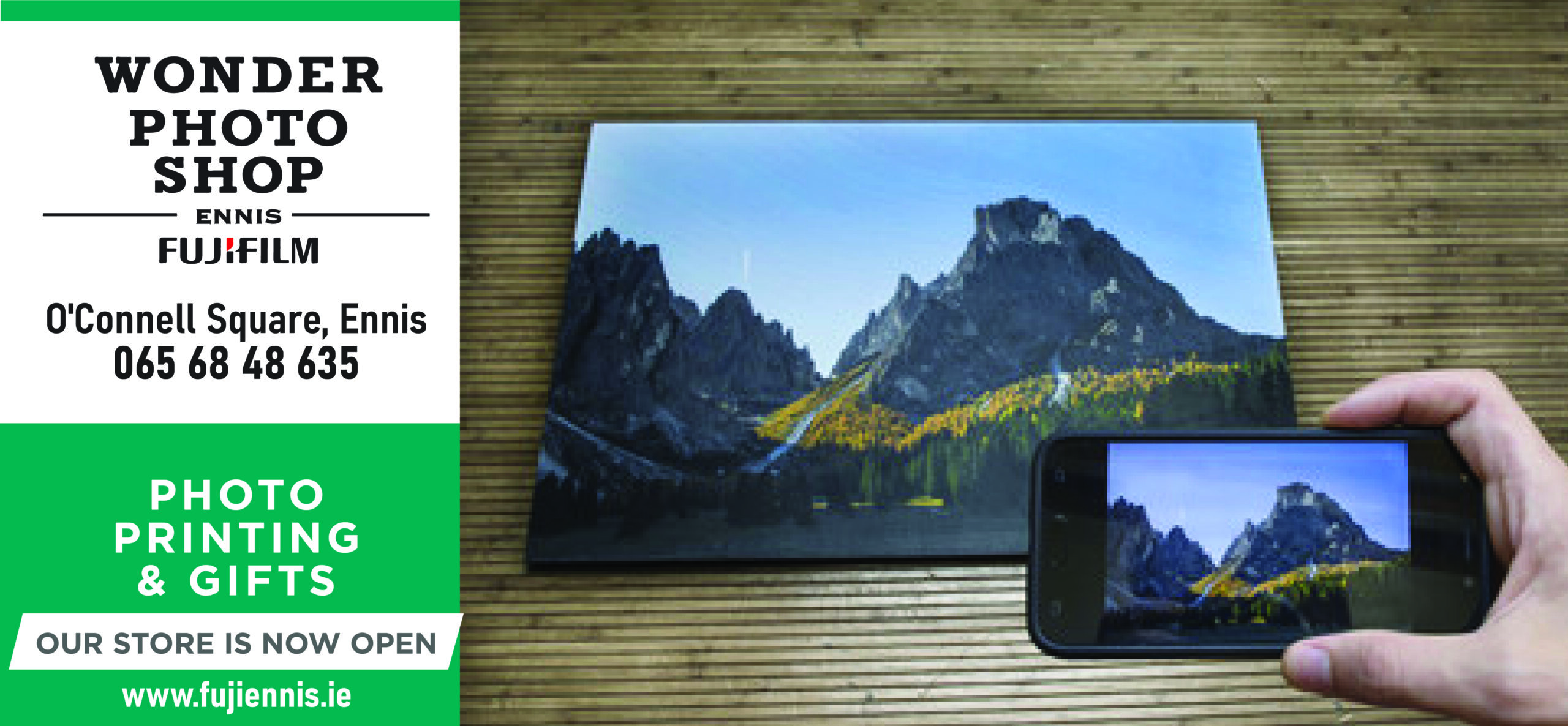 He went on to say that he was "happy enough with the forwards. They moved pretty well. We think we have a bit of quality. Things didn't happen for us the last couple of weekends but that doesn't mean we don't have quality, we think we do".
The Clare boss went on to say "we have had a lot of soft tissue injuries and we have been trying to get on top of that but it's not that easy because you are trying to get your fitness up and one eye if not both eyes are on he Munster championship. We are conscious of all the injuries and looking to try and make sure we don't have any more".
The All star full back readily admitted that Dublin (Clare's next opponents) have bounced back from the Kilkenny game and look very confident. There is always a bit of quality with Dublin. It should be a good game for us",
Asked about Shane O'Donnell's display he said "Shane had a great game today. He was probably released from the shackles of the full forward line and he did very well".
The manager is happy to have Colm Galvin "back on the field after missing a year. It's a tough thing to do to miss a full year and come back into inter county hurling"
He agreed that being allowed use seven substitutes in the league "is a help. We needed to give time to as many as we could and give a bit of relief to the guys who have played all of the matches so far.
Asked about Tony Kelly's fitness he said "it's a dead leg which, typically, takes about ten days He wasn't ready for today.
Laois coach Donach O'Donnell who is in his second season as coach to the O'Callaghans Mills senior team in Clare admitted that "the second half went away from us and clare finished very strong. The first half went reasonably well for us and I thought we should have been a point of two up at half time. In that second half Clare took over and the pressure is on us now, We have to play Kilkenny and Antrim and both games are away.
Noting that Clare's wide count reached twenty he said "our wide count was fairly high as well. Both teams are struggling with injuries and the whole covid thing didn't help either. It's difficult to keep players on the pitch and keep them fresh. Three weeks of group training and straight into three weeks in a row is tough going. If you had five or six weeks you would have a lot more physical conditioning done going into matches".
He agreed that "it's the same for everybody and I am not making excuses but you would be hoping it wouldn't be the same next year. Trying to get fellas back on the field is the biggest focus at the moment", he concluded.