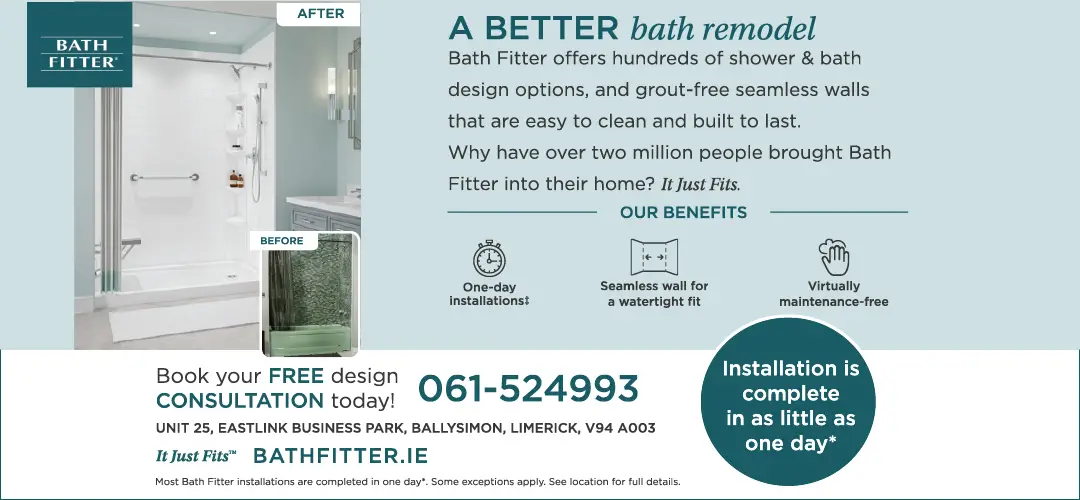 *The late Muhammad Ali pictured at the unveiling of a monument in his honour in September 2009. 
This week marked ten years since The Greatest, Muhammad Ali was made the first Honorary Freeman of Ennis.
Ennis came to a standstill on September 1st 2009 with people gathering along the streets of the town to get a glimpse of Ali. A big screen was erected at Abbey St where a civic reception was broadcast to over 15,000 people. Thousands also assembled in Turnpike where a monument dedicated to one of the most exceptional sportsmen of the 20th century was unveiled at the house of his ancestors.
His connections to the county town of Clare were traced by historian Dick Eastman. Abe Grady, Ali's great-grandfather lived on the Turnpike Rd and emigrated to the United States in the 1860s making Kentucky his home. Abe married an African-American woman who had been freed from a life of slavery. Grady's wife would later give birth to a daughter, Odessa Lee. She then met and married Cassius Clay Sr and on January 17, 1942, Cassius junior was born.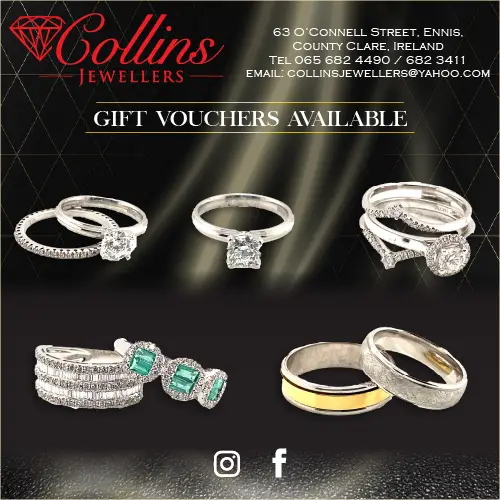 Documenting the roots, Eastman wrote, "An 1855 land survey of Ennis, a town in county Clare, Ireland, contains a reference to John Grady, who was renting a house in Turnpike Road in the centre of the town. His rent payment was fifteen shillings a month. A few years later, his son Abe Grady emigrated to the United States. He settled in Kentucky."
A three time World Heavyweight Champion, Ali's 1974 'Rumble in the Jungle' with George Foreman became the world's most-watched live television broadcast. Among the international media that covered his visit to Ennis were the Sydney Morning Herald, USA Today, Sky News, BBC, RTÉ, TV3, Cape Times, ABC Australia, London Evening Standard, Belfast Telegraph, CTV, Hello Magazine, Fox News, NBC, Boston Herald, New York Times, The Guardian, Irish Independent, ESPN, UTV, The Telegraph, CNN, The Times and CBS.
When questioned by The Clare Echo on what Clare County Council have done in the interval to mark the connection with Muhammad Ali, a spokesperson stated, "County Clare celebrated its connection with one of the greatest sporting icons of all time by hosting annual events up to and including 2014 around Muhammad Ali's own conviction of being the best that you can be. The Local Authority, supported by Clare Youth Service, hosted the "Be The Best That You Can Be" seminars at glór. The events enabled key service providers for young people to speak directly with teenagers about the issues affecting them. The seminar programme reflected the mission of the Muhammad Ali Centre in Louisville Kentucky which was founded by Muhammad Ali, to promote respect, hope and understanding, and to inspire adults and children everywhere to be as great as they can be. More than 1500 secondary school students participated in the seminars".
In June 2016, Cllr Pat Daly, the then Mayor of Ennis and Gerard Dollard, the then Interim Chief Executive of Clare County Council travelled to Louisville, Kentucky for Ali's funeral.
Former Ennis Town Councillor, Michael Guilfoyle was among those involved in organising the visit a decade ago. He has lived in the Turnpike for the past forty two years and lamented the lack of work done in the interval to honour the links. "I felt at that time it was absolutely fantastic and it was something we'd never ever repeat or forget. I honestly think that since then not a whole lot has happened".
Tourists do still come to Turnpike to study the sculpture with Guilfoyle coming across twenty visitors to the monument this summer and an additional twenty to thirty personnel in the summer of 2018. However, he told The Clare Echo that the county has failed to capitalise on it's precious connection to one of the finest boxers of all time.
"If that was below in Killarney or Tralee and the interest they have in supporting, promotion and making the best use of a figure like Muhammad Ali, I think there would be a festival of boxing or memories every year to Muhammad Ali. I must admit I am disappointed, the Town Council were the main drivers and when they went so did Muhammad Ali's memory. I honestly think it is too late (to fix it), it would have been nice to mark the ten years. I know as a former member of Ennis Town Council if it was still there I can honestly say there would have been something done on the ten year anniversary but the fact there is no one there, nothing was done".
"When they decided to bring in the Municipal Districts that was the end of a lot of things and Muhammad Ali was one of them. The day that Muhammad Ali came to Ennis and the Turnpike will never be forgotten and my own memories of getting to meet him and his wife, it was fantastic to see and fantastic to remember and it will always stay in my head," he concluded.