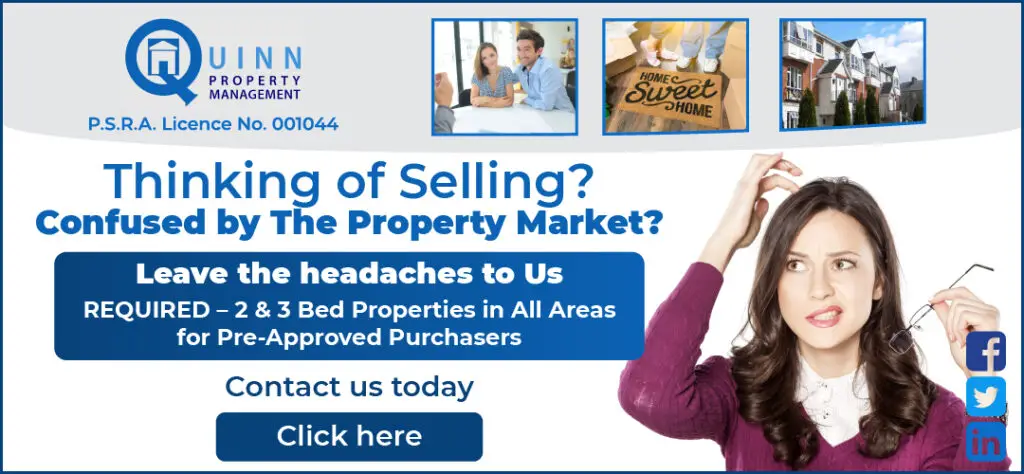 In the fourth instalment of Can't See Can't Be a fortnightly sports series highlighting female sports personnel within the county as part of the 20×20 initiative, The Clare Echo spoke with All-Ireland winning gymnast Becky O'Donnell. 
It's been one year and six months since Becky O'Donnell last attempted a comeback at the sport she loves, it didn't go according to plan and for her nothing compares to gymnastics.
Becky was five years old when she took up the sport, going on to win 22 All-Ireland medals in the space of her nine year career that was brought to an abrupt end due to injury. Her sister Rachel had been the first to enter the world of gymnastics, she would regularly travel with her mother to collect Rachel and from here she was hooked. "Rachel my older sister started it first, she wasn't very good so I started then and we were in the same class, Rachel started faking back pains because I was passing her out so after that Rachel called it a day and I continued on. I don't know why Rachel started to be honest, she was around the same age as I was maybe a bit older and she was doing it for a few years but she had no real interest in it, it was just a hobby and then I started and I loved it. Mam was bringing me to collect Rachel and I was looking at everyone, trying to copy them and Mam asked if I wanted to start so I did after that".
Less than a decade after taking up the sport, the Kildysart native would secure a top ten finish in the 2007 Junior World Championships in Poland. Becky also represented her country in tournaments at Portugal, Lithuania and England.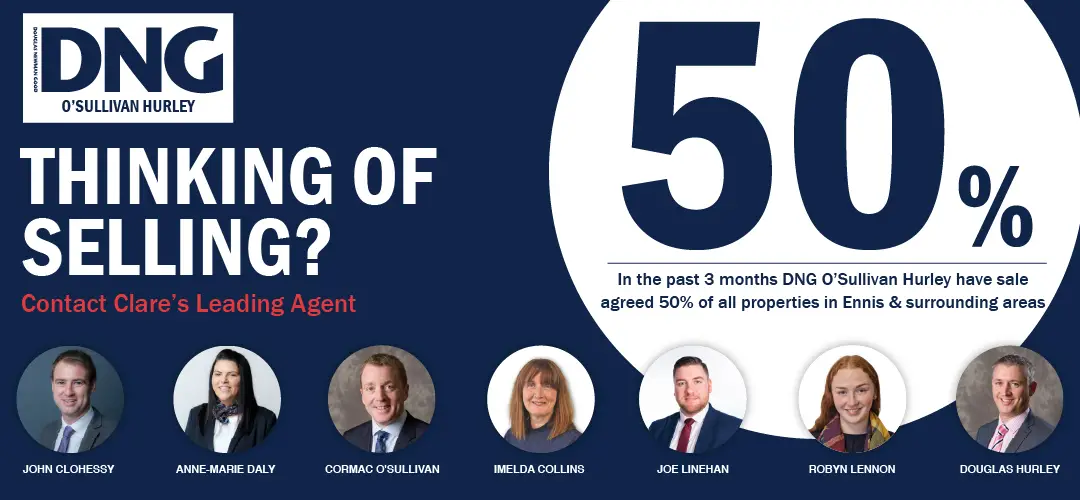 In order to train with the Irish team, she and her coach Elaine Ryan from Newmarket-on-Fergus spent many a weekend at B&Bs throughout Cavan. we used to go up to Cavan a lot, I was never part of that gymnastic club but we used to go up for the weekend training so I used to leave school early on Friday and Elaine would drive up. We would train for the whole weekend and come back down again, we also used to go to Monaghan," she recalled.
Not alone was Elaine her coach she also stood as Becky's sponsor for her confirmation and their relationship would develop into a strong friendship as the years have passed. Having juggled both artistic gymnastics and tumbling, Becky decided to focus solely on tumbling when Elaine started a club in Shannon having previously trained both here and Ennis.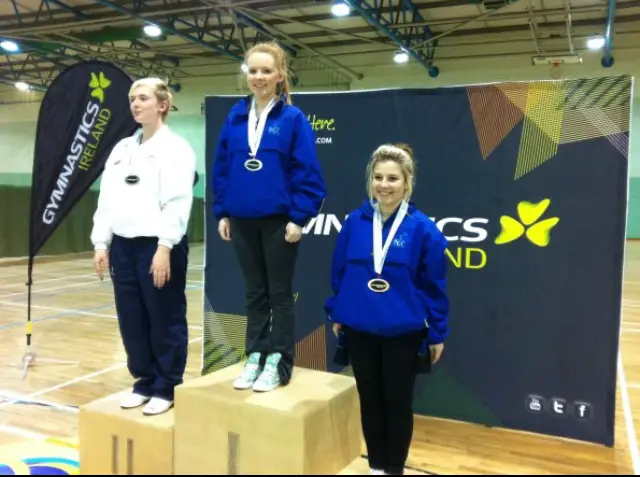 Preparations for the 2008 World Championships in Russia would ultimately change her career forever more. "I had done two trials and they were grand, I hit the runs I needed to for the competition. Usually on a typical run you'd have six elements, a starting element which would be a roundoff which brings you into the somersault and a final element, so when I was doing my final skill at the end I shorted my ankle so I came down really hard on it and bent forward, I knew there was something wrong but you pick up injuries all the time in gymnastics because it's fairly physical, it does a lot of damage to your body and then I had to go to Galway for an MRI, they said I chipped the bone in my ankle and that there was fluid in it. I was doing physio and trying to train but it wasn't really working and I was just training on a fast track, it's basically a really long trampoline and even at that it was still kind of sore. I went back to the consultant and he told me that I would never be able to compete properly again. After that, there was a lot of tears, I was fourteen nearly fifteen so I was in school and a typical gymnast gets to their peak at sixteen, I knew it was the end".
She continued, "Sometimes I wonder what would have happened if I kept training but there is no point in thinking like that anymore. I did try to go back a few times, when I was in Leaving Cert I went back training with Elaine in Ennis, I wasn't doing that much because I couldn't, on the first day I went back I pulled a load of muscles in my stomach. I hadn't trained in years and there was me thinking I'd be fine. I went back trying that and I did compete in the nationals in that November so I got first in that but I knew I was too old to be doing it so it wasn't going to last long, I stopped again because of the Leaving Cert and I went back again in one of the summers I was in college training to train and I hurt my knee, Mam and Dad were like 'are you ever going to stop you're going to hurt yourself', they were in favour of me stopping so I haven't given it another go anytime soon but maybe if I get the knee sorted".
Before meeting the consultant to discuss the damage of the chipped bone and subsequent fluid, the former St John Bosco Community College student knew in her own mind her days as a gymnast were numbered. "Realistically I shouldn't have been trying to train after that but I wanted it so badly, I was so young that you couldn't have stopped me even if you wanted to. I remember having to strap up my ankle in all sorts of tape and it wasn't working, it was never going to work, Elaine did tell me I was going to damage it even more if I didn't stop but eventually I came to terms that it wasn't going to work".
In the 2016 Olympics, the members of the USA gymnastics team were aged between 16 and 22, in the sport 22 is deemed to be quite old and for Becky who is now 23 filling the void post her sporting career has been a struggle. "It's unfortunate that it's a sport that you're so young, you really do take it for granted, I had been going to summer camps since I was eight in England, I got to go to Poland, Lithuania, Greece all these countries that at the time I didn't think anything of, I didn't appreciate any of it at the time and I feel like if I was older or if it was now I definitely would have taken more time to appreciate how lucky I was to be in that situation, some people don't get to leave the country as a kid and there was me going to a summer camp in England. I wish that I was older and it was a sport that allowed you to be older, I'm sure other sports people realise how lucky they are to be in a position to train and play for their county and I feel like I missed out on all of that as a kid because it went completely over my head. I don't think I have filled the void and I don't think I ever will at this stage, I tried other sports but nothing compared to gymnastics, I loved gymnastics it was my entire life as a kid. I don't think I will but hopefully I will sometime".
Her first comeback attempt was in 2012 with the most recent one being October 2017 where she damaged her knee pulling her lateral collateral ligament. A conversation with her parents followed and it was agreed that the time had come to say goodbye to tumbling. However the medical scientist has got some solace from coaching stints and starting the career of Cillian Kelly who has gone on to represent his country a particular highlight.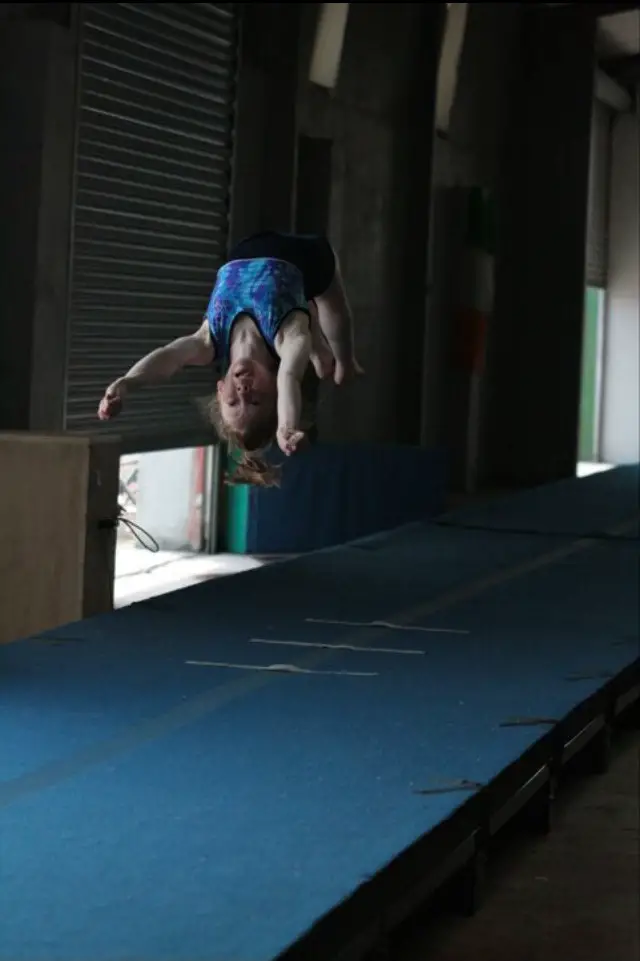 While Becky is the only one of the O'Donnell clan to be rewarded with All-Ireland titles, she is grateful to her family for making it all possible. "Mam took so much time off with me and Dad with the weekends, driving me here and there, I was always going to competitions. When it was Dublin we'd all have to go up and stay the night, Mam would be up early to get my hair ready and I would be so nervous, I have no doubt that they sacrificed so much for me when I was a kid. When I was training the whole time, I'm sure Rachel and Ellen were put on the backburner but they were always so good, they always came to the competitions and supported me completely, Rachel was always so proud she used to get mistaken at home people would ask 'are you the gymnast' so by the end of it she was delighted I was finished".
With all the emotional and physical pain gymnastics has caused, the question is posed to the GMIT graduate would she do it all over again if she had the choice. A definite answer follows, "Yes, I would have done things so differently but it's very easy to say that looking back and say I should have done this or that but as a kid that's the last thing you're thinking of. Yes 100 percent I would do it all over again and hopefully if I ever have kids they'll go into the sport and make me proud".