*Photograph: Steve Bates
Norwegian Air is to reduce its amount of services from Shannon and Dublin in 2019.
Daily flights from Shannon International Airport to New York Stewart International Airport will cease on January 12th. The service will resume at the rate of five times per week on March 31st, the airline intends to maintain the route as a summer only service from summer 2019 onwards.
Dublin is the airline's most popular destination from Stewart but its services will be halved in the New Year for the winter period only with the two daily flights to return at the end of March.
Customers that have already booked flights have been informed of the changes and offered a full refund or an option to book again.
Earlier, this month Norwegian Air revealed that more than 100,000 passengers have flown with the airline to and from Shannon Airport since July 2017 when they commenced services with four weekly direct flights to New York Stewart International Airport and Providence International Airport.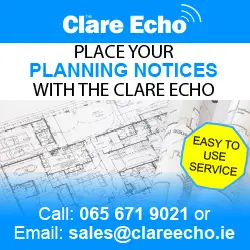 However their decision to scale back comes as it reduces flights from Europe to Stewart International Airport down to eleven, the fewest it has offered since landing at the airport 17 months ago. This coming January will see Norwegian terminate its London Gatwick to Singapore route after 15 months of operation.
Head of Communications with Norwegian, Anders Lindström said the decision was cost based. "In order to ensure a more successful and profitable operation, Norwegian will shorten parts of its winter schedule from Newburgh, during periods when demand is much lower. As a cost disciplined company, we continuously monitor and evaluate our route network and these changes have been made as part of our commitment to reducing costs".
"We are seasonally adjusting routes across our entire network to be even more competitive, including a number of other U.S. routes as well, so not just to Ireland. And it's only effective during the most quiet travel period," Lindström added.
He explained that the decision not to return Shannon to its original volume of flights in the busier season is due to a greater demand in Dublin. "Our route capacity is always based on demand in the market".
On Tuesday, the airline unveiled plans to launch its first route to Brazil in 2019. The route from London's Gatwick airport to Rio de Janeiro will start on March 31 and have four weekly services.