One of the stars of Normal People had the honour of switching on the Christmas lights in his native Tuamgraney on an occasion which also marked the reopening of the East Clare Memorial Park.
Frank Blake who starred as Alan in the hit television show of 2020, the complex and aggressive older brother of leading lady Marianne portrayed by Daisy Edgar-Jones, was in his native Tuamgraney on Saturday evening to switch on the Christmas lights in the village.
A grand-nephew of Edna O'Brien, Frank is not the only cast member with ties to the Banner County. Leading actor Paul Mescal is the son of Cree native Paul Mescal (Snr) whose parents are Mairéad and the late Michael of Dromelihy, the Clare link has been credited by Mescal for instilling a love of drama.
Saturday also saw the reopening of the East Clare Memorial Park following recent refurbishment work. The works carried out in the park over the past two months have included new paving and footpaths, additional seating and a gazebo. The project has been part funded under the Town & Village Renewal Scheme by Clare County Council and the Department of Rural & Community Development.
Opened in 1952, the East Clare Memorial Park is the only Garden of Remembrance to the War of Independence in the area. It is a much enjoyed public park and used for many activities throughout the year.
Speaking on Saturday, Frank was hopeful the display would be of solace to the people of East Clare. "This is a wonderful Christmas lighting display and hopefully it will give people from east Clare and those from the area viewing it on-line a lift after what has been a difficult year," the past pupil of Scariff Community College stated.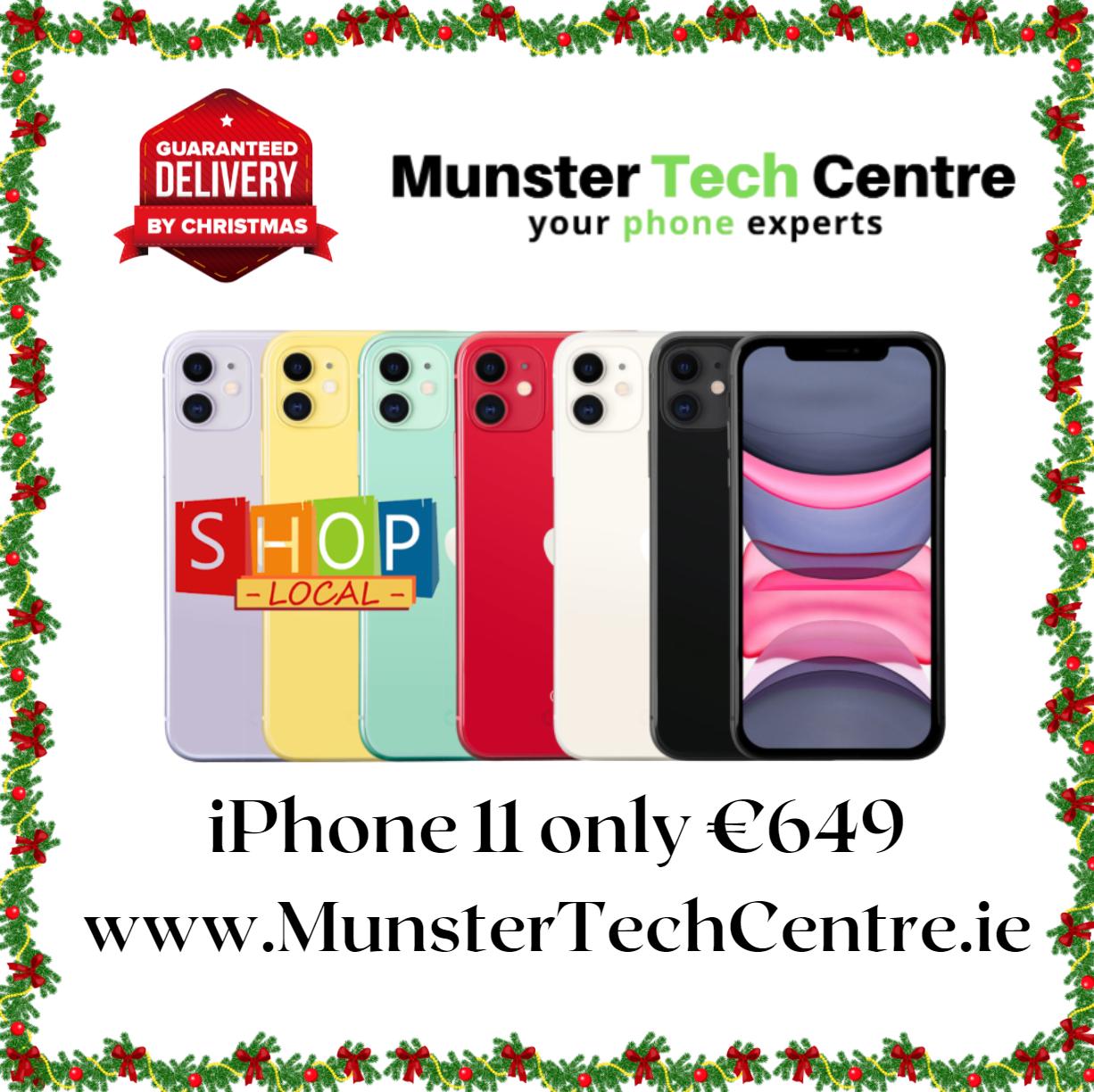 To secure match funding for the works completed and offset the costs of the Christmas lighting, a Go Fund Me page has been created by the Tuamgraney Development Association.
Chairperson, Paul Brooks explained, "The park is a wonderful historic and community space and is particularly special when lit up for Christmas. The refurbishment works just completed have made it more accessible for everyone. We hope to see more people enjoying the park in the future".
"We are thankful for the support we have received to date from those who have sponsored a new seat in the park. As its been a very difficult year for fund raising, we would be very grateful for support through our Go Fund me page or to any member of our committee," Brooks added.