Non COVID-19 activity at the emergency department of University Hospital Limerick (UHL) is almost back to pre-crisis levels.
Throughout 2019, the total daily average attendances at the ED were 195. From Monday to Wednesday this week, the average daily total exceeded 200.
Daily meetings are being held by the Crisis Management Team of UL Hospitals Group. This cohort includes senior managers, executive members, senior clinicians and members of the infection prevention and control team.
As of 8pm on Monday May 13th, there were 35 patients in UHL who had tested positive for COVID-19. In UL Hospitals Group network of hospitals which includes Ennis General Hospital, an additional 26 individuals are being treated for the virus.
Bed capacity at UHL has been challenged by the amount of beds blocked off for proper infection control. It is planned to designate one floor of the Critical Care Block for acute coronary care.
Cancer and vascular care were prioritised within theatres of UL Hospital Group. Elective activity is being increased "gradually and cautiously" but almost all elective surgeries and outpatient appointments remain postponed.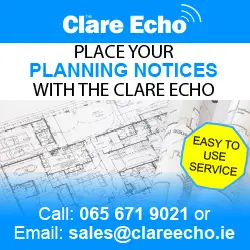 A visiting ban is still in place for all hospitals. Drop-off and collection services are in place to help individuals get important items to and from hospitals.
Private hospitals are being used by the Group for medical and surgical services. Bon Secours Hospital in Limerick is carrying out daily procedures in ENT, ophthalmology, urology, dermatology and pain management.
Planning has begun on an emergence roadmap for the remainder of 2020. This is being put together by the Crisis Management team. "This will require us to revisit every care pathway to select which services are reinstituted and in what order. For some clinics, telemedicine and other technological solutions will apply. Other clinics will require face-to-face consultations.
"Hospitals will be required to review requirements around physical distancing of beds and examination bays, flow processes in our outpatient clinics, day care areas and our office space. All these changes will need to be introduced at a time of year when we are usually planning for our wintersurge and in the knowledge that a resurgence of COVID-19 is ever present".