*Limerick's Dan Morrissey is sandwiched between Clare duo Mark Rodgers and David Reidy. Photograph: Gerard O'Neill
LIMERICK'S nine point win over Clare will have "no significance" for future meetings between the counties in 2022, John Kiely maintained.
Barry Nash collected the Co-Op Superstores Munster Hurling Cup on Sunday when the Treaty County were 0-27 0-18 winners over Brian Lohan's Clare in Cusack Park. The sides will do battle at the same venue for the National Hurling League and the Munster SHC but only one of these encounters truly matters according to Kiely.
"It's of no significance really being honest with it, there's only one game that matters here and that is in May, the championship match is the one that matters, that is the bottom line, everything else is a dress rehearsal before it," he told The Clare Echo.
Welcoming capacity crowds back was keenly anticipated by all involved with Limerick, he outlined. "It was brilliant to hear the crowds again going at it, it was fantastic and long may it last". "We're absolutely thrilled to have our families, friends and clubmates able to go to the matches now and involved and able to enjoy it, that was fantastic to see so many people here today".
Only four of their starting fifteen players lined out in last year's All-Ireland but the secondary school principal was adamant the less-established members of the squad needed to make their mark. "They're not necessarily new players, they've been on the panel for a number of years, it's time for them to put their hand up and start pushing for a place on the team and have more involvement in the campaign ahead, they know that and expect that of themselves".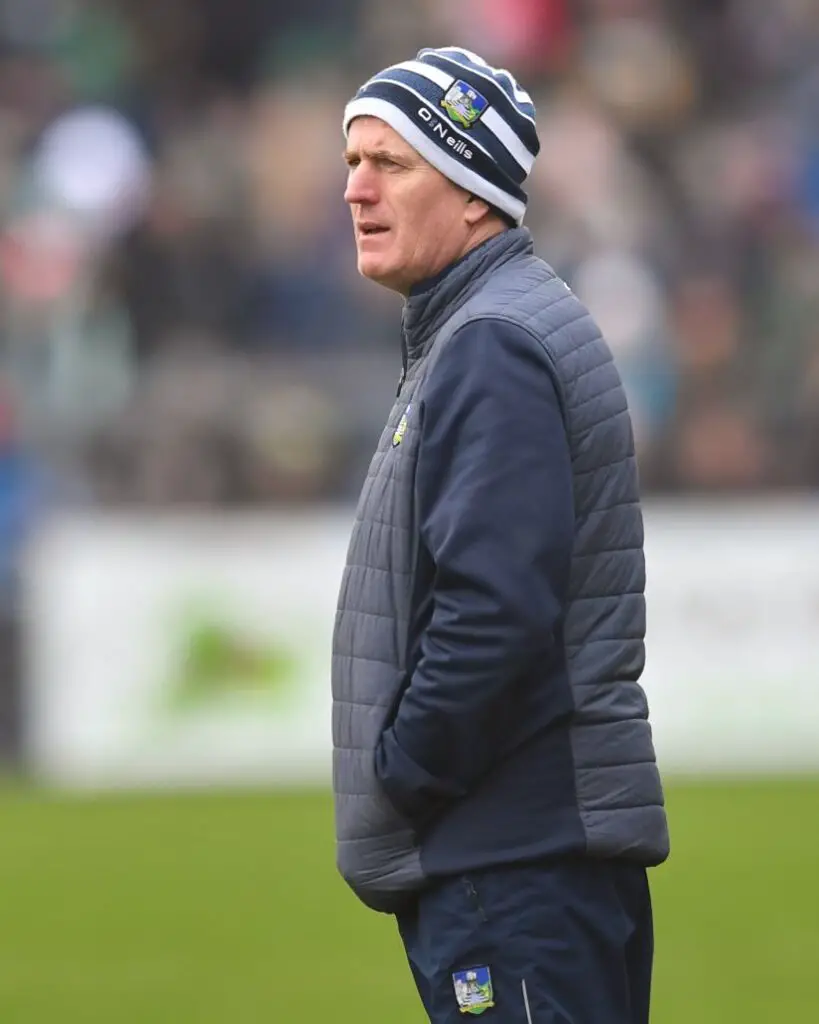 "They've done well over the last two games, they know themselves they have a lot of work to do and it is a very competitive environment they are working in but at the same time, the attitude is very good and that is all I can ask for at this time of year that their attitude is very good and they are trying to bring as much as they possibly can to the table, they are trying to play Fitzgibbon Cup at the same time so it is a balancing act but so far so good for us, we've tried to give the boys enough time to work with their college and still get a little bit involved with us," he continued.
To put their key men under pressure is an invaluable component of the environment created by the 2018, 2020 and 2021 All-Ireland winning squad. "It's vital, it is not just satisfying, it is vital, these boys are ambitious and they want to be playing a bigger part in what's ahead of us throughout the spring and summer time, now is the time to be putting their hand up, they are doing it with their colleges too to be fair".