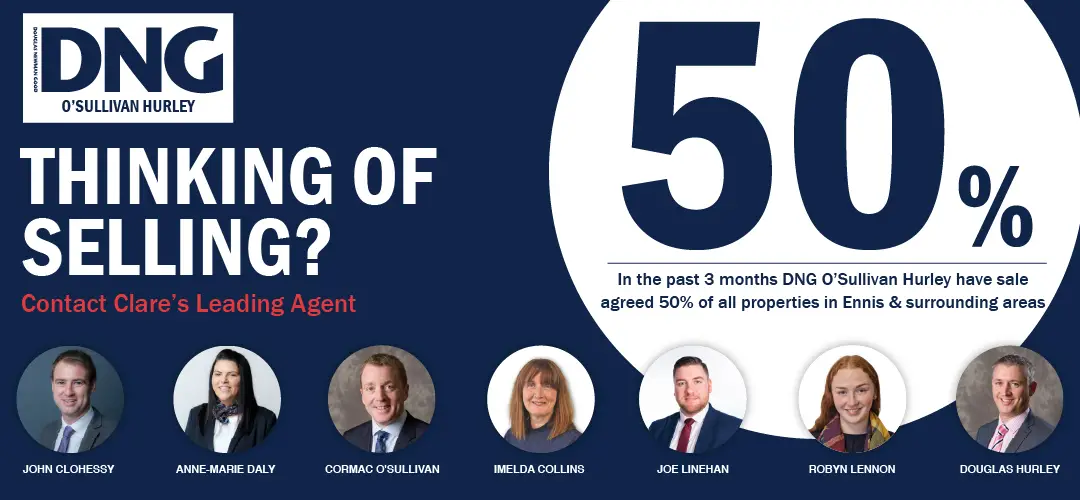 *Photograph: John Mangan
There has been no increase in COVID-19 cases for the fourth time in the space of a week.
Health officials announced 61 new cases on Sunday evening, none of which are located in Co Clare. Dublin (31), Kildare (13) account for the diagnoses along with 9 cases being split in Cork, Kerry, Laois, Limerick, Longford and Wicklow. It brings to 27,969 the total amount of persons to test positive since March.
Further detail on the 61 cases has detailed that 67 percent are under the age of 45 with 23 associated with close contact to a confirmed case or an outbreak.
Over the course of the past seven days, 12 further cases of COVID-19 have been attributed to Co Clare. The county tally accounts for 1.6 percent of the nation's total.
Galway 509 (0)
Clare 442 (0)
Kilkenny 394 (+7)
Laois 370 (+3)
Roscommon 353 (+2)
Kerry 325 (+2)
Longford 291 (0)
Wexford 265 (+4)
Carlow 220 (+4)
Waterford 181 (+6)
Sligo 156 (0)
Leitrim 85 (0)#Covid_19 no additional cases in 7/26 counties as per Friday's figures.

— Páraic McMahon (@thepmanofficial) August 23, 2020
No additional deaths have been recorded. Since March, 1,777 people have died as a result of COVID-19 across the Republic of Ireland.
Speaking on Sunday, Acting Chief Medical Officer, Dr Ronan Glynn commented, "I know that at times we can all feel powerless against COVID-19. But we are not. Each of us has a range of simple tools at our disposal – knowing the risks, washing our hands, not touching our faces, keeping physically distant, avoiding crowds, limiting visitors to our homes, and wearing a face covering.
"But the most powerful tool of all remains our solidarity with one another – by encouraging each other to stick with the basic measures and by continuing to act and adapt together we can suppress the transmission of this virus once again".