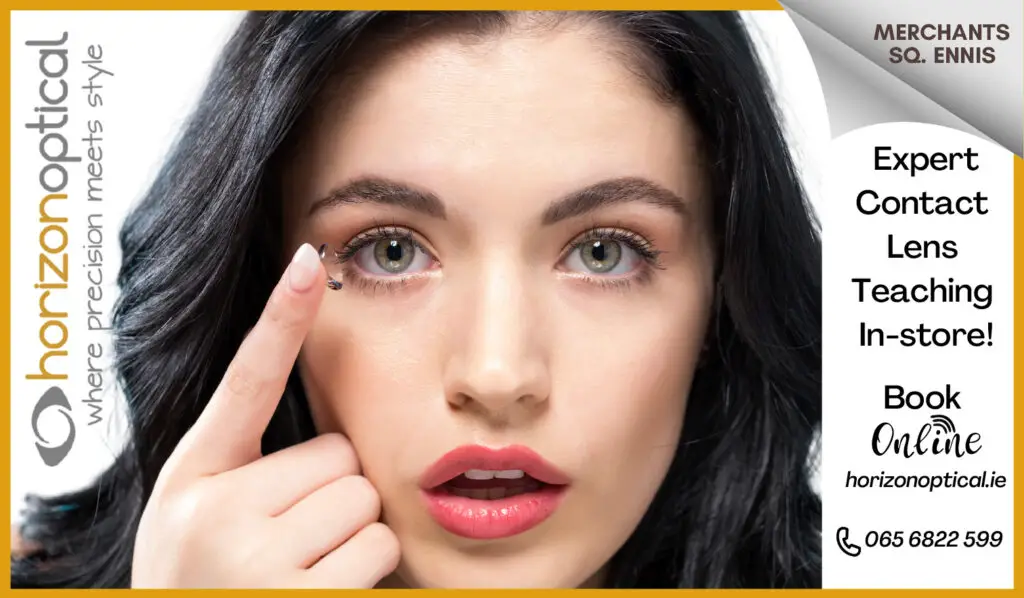 *Peter Duggan. Photograph: Gerard O'Neill
Clare GAA's adult club season got underway at the weekend with first round games in the Clare Cup as well as Divisions 2, 3 and 4 hurling leagues.
Inter county man Peter Duggan emerged as the weekend's top scorer with 3-10 to his credit as he helped his side to victory over Cratloe in Division 1A.
Noticeably, a lot of teams lined out without many regulars due to their involvement with various inter county teams while injuries also resulted in a lot of players having to miss out on this opening series of games.
Weather conditions proved difficult, particularly late on Saturday evening and this led to the cancellation of three games scheduled for Sunday.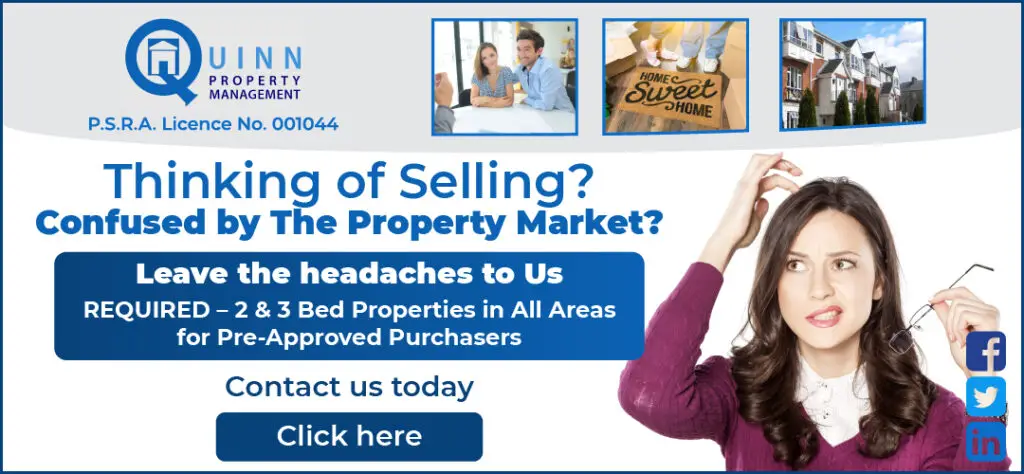 Minimum margin separates Kilmaley and Ballyea…again
Kilmaley 0-10
Ballyea 0-9
Venue: Ballyea
Neighbours Kilmaley and Ballyea fielded without a lot of regulars due to inter county commitments and injuries when they met at Ballyea on Saturday evening.
There was little between the sides throughout with Kilmaley emerging winners by the narrowest margins thus reversing the result of their championship quarter final from 2021 when Ballyea won by the minimum margin on their way to claiming the Canon Hamilton trophy.
Conditions deteriorated rapidly throughout the game in which the winners were 0-8 to 0-7 ahead at the interval.
Kilmaley: Bryan O'Loughlin; Tommy Barry, Noel Casey, Enda Haren; James Fitzpatrick, Aidan McGuane, Aidan Griffey; Tom O'Rourke, Eanna McMahon; Sean O'Loughlin, Mikey O'Neill, Peter Ronan; Daire Keane, Joe Carmody, Cian Moloney.
Subs: Conor Neylon for McGuane (inj), Darragh McMahon for Haren; Kevin McNamara for Fitpatrick; Tomas Clancy for Ronan; James Warren for Carmody;
Ballyea: Barry Coote; Brian Casey, Peter Casey, Joe Neylon; Cian Meaney, Brandon O'Connell, Mark Crowe; Stan Lineen, Stephen Casey; Cathal Doohan, Niall Deasy, Ryan Griffin; Martin O'Leary, Eoghan Donnellan, Mossy Gavin;
Subs; Thomas Kelly for Donnellan; Evan Wall for S. Casey; Brian Longe for B. Casey.
Crusheen in control
Crusheen 2-14
Broadford 0-4
Venue: Crusheen
Jamie Fitzgibbon struck for 2-3, all from play, as Crusheen easily accounted for Broadford in this game played at Crusheen on Saturday.
Ross Hayes landed four points while Breffni Horner contributed 0-3 to the winner's impressive tally.
Crusheen: Donal Tuohy; Mark Perrill, Cian Dillon, Gavin O'Brien; Sean Mhaoir, Tadhg Dean, Conor O'Loughlin; Ross Hayes, Luke Hayes; Murrough McMahon, Jamie Fitzgibbon, Luke Ketelaar; Conor O'Donnell, Fergus Kennedy, Breffni Horner;
Subs: Alan Tuohy for O'Donnell (inj) Cathal Dillon for R. Hayes (inj) Niall Kearney for Ketelaar (inj); Jason Greene for Peerill; Conor Hayes for O'Brien
Broadford: Cian O'Brien; David Boland, Cathal Chaplin, Darragh Whelan; Eoin O'Brien, Darren Chaplin, Diarmuid O'Brien; Jack O'Brien, Mark Moloney; Shane Taylor, Diarmuid Moloney, Paul Moloney; Oisin Kavanagh, Stiofan Mc Mahon, Craig Chaplin;
Subs: Sean Phelan for J. O'Brien, Padraig Hickey for P. Moloney; Cormac O'Brien for M. Moloney;
Duggan sparkles for Clooney-Quin
Clooney-Quin 4-17
Cratloe 1-16
Peter Duggan was in sparkling as Clooney-Quin got their season off to a winning start when defeating Cratloe on Saturday.
A strong final quarter in which they scored three goals saw the winners seal a ten point victory.
Duggan contributed 3-10 while Trevor Lee accounted for 1-3 of the winners total.
Cratloe's goal came from Rian Considine who, earlier, saw his penalty attempt superbly saved by Keith Hogan.
Clooney-Quin: Keith Hogan, Evan Maxted, Brian McInerney, Eoin Guilfoyle; Conor Harrisson, Shane McNamara, Paul Clune; Jimmy Corry, Donagh O'Sullivan; Colm Cassidy, Peter Duggan, Trevor Lee; Mike Corry, Luke Haarrisson, Ronan O'Donnell.
Subs used: Oisin Egan, Eoin O'Brien, Callum Hassett, Shane harrisson;
Cratloe: Gearoid Ryan; Jack Manley, David Collins, Damian Browne; Kevin Danagher, Shane Neville, Michael Hawes; Enda Boyce, Jack Donnelly; Sean Gallagher, Conor McGrath, Shane Gleeson; Rian Considine, Cathal McInerney, Lue Healy
Subs used; Emmett Costigan, Barry Gleeson, Sean Ryan, Kyle Nealon
A winning start for Feakle
Feakle 1-13
Sixmilebridge 0-13
Venue: O'Garney Park, Sixmilebridge
History was made at O'Garney Park on Saturday when the four O'Connor brothers played senior competitive hurling for Feakle together for the first time.
Liam, Ronan, Eoin and Oisin all helped Feakle to victory over the home side in a tie in which substitute Raymond Bane scored the game's only goal.
Like many of the teams in action at the weekend, both Feakle and Sixmilebridge were without a numbeer of regulars
Feakle; Liam O'Connor; James Noonan, Evan McMahon, Enda Madden; Ronan O'Connor, Cillian Bane, Gary Guilfoyle; Eoin Tuohy, Shane McGrath; Oisin Donnellan, Eoin O'Connor, Enda Noonan; Steven Conway, Francis O'Grady, Justin Nelson;
Subs used; Oisin O'Connor, Raymond Bane, Fiachra Donnellan, Martin Daly
Sixmilebridge: Derek Fahy; Brian Carey, Barry Fitzpatrick, Christy Carey; Conor Deasy, Caimin Morey, Cathal Lynch; Ciaran Hassett, Evan McInerney; Alex Morey, Jamie Shanahan, Sean McNamara; Paul Corry, Kevin Lynch, Tiernan Agnew;
Subs; Luke O'Halloran for McNamara; Adam Breen for Hassett
Clonlara in control
Clonlara 1-15
Inagh-Kilnamona 0-11
Venue: Inagh
Newly appointed Clonlara manager Donal Madden and his backroom team got their term off to a winning start when the proved too strong for Inagh-Kilnamona at Inagh on Saturday.
The winners held a three point advantage at half time when the score was 0-8 to 0-5 and they struck for the game's only goal early in the second half when Micheal Stritch scored.
Clonlara; Padraic O'Loughlin; Tommy Walsh, Garath Kennedy, Michael Clancy; Jathan McMahon, Aidan Moriarty, Dylan McMahon; David Fitzgerald, Cathal O'Connell; Cian Moriarty, Conor Bourke, Kieran Galvin; Micheal Stritch, Micheal O'Loughlin, David Moloney;
Subs; Tommy Lynch for Burke; Colm Galvin for M. O'Loughlin; Logan Ryan for Walsh; Michael White for J. McMahon;
Inagh-Kilnamona: Eamonn Foudy; Cathal McConigley, Colin Shannon, Padraig Devitt; Jason Griffin, Austin Kerin, Seamus Foudy; Kevin Hehir, Keith Barry; Shane Vaughan, Darren Cullinan, David Mescall; Ronan Mescall, Conor Tierney, Evan McNamara;
Subs used; Tom Barry, Liam Hehir, Shane McInerney, Keelan Guyler, Paul O'Looney.
Hannan impresses as St. Josephs overcome Scariff
St. Josephs Doora/Barefield 1-16
Scariff 0-15
Venue: Gurteen
A contribution of 1-4 from Jack Hannan helped St. Josephs Doora/Barefield make a winning start to their Division 1B Clare cup campaign at Gurteen on Friday evening last.
The goal came shortly before half time in a tie in which the home side held a slight edge throughout. Doora/Barefield manager, Michael Guilfoyle has added former Clare defender, Oisin O'Brien to his management team this year with ex Limerick hurler Shane Dowling no longer part of the set-up.
St. Josephs Doora/Barefield; Paul Madden; Adam Mungovan, Brian Clancy, Dara Nagle; Eoin Talty, Darragh O'Shea, Donal O'Halloran; Davy Conroy, Brian Guilfoyle; Eoin Hanrahan, Cathal Ruane, Jack Hannan; Matthew Power, Bruce Piggott, Conor Tierney;
Subs used; Senan Crosbie, Cian Lahiffe, Darragh McMahon, Peter Collins
Scariff: William Kacanagh; Padraic Brody, Michael Scanlan, Cathal Madden; Eoin O'Grady, Daniel Treacy, Diarmuid McNamara; Scott Cairns, Michael Barrett; Tomas McNamara, John Scanlan, Ross Horan; Fergus Madden, Shane Kavanagh, Martin Cunningham;
Subs used: Conor Moloney, Aaron Collins
Bolton's goal the difference
Tulla 1-15
Wolfe Tones 0-15
Venue: Shannon
Niall Bolton scored the games' only goal as Tulla got their 2022 campaign off to a winning start at Shannon where they accounted for the home side.
Bolton's goal proved to be the difference in a tie where the teams were evenly matched but the intermediate side were ahead at the final whistle to claim the two points.
Tulla: Daniel Vaughan; Sean O'Callaghan, Paul Lynch, Kevin Conlon; Jimmy O'Gorman, William Halpin, Fergal Kearney; Colm McInerney Padraig Mulconry; Donal Molloy, Dan Withycombe, Darragh Corry; Conor Murphy, Niall Bolton, Andrew Conheady;
Sub; Michael Ryan for McInerney;
Wolfe Tones; JP O'Shea; Daithi Lohan, Jamie Roughan, Brian Murphy; Luke Merrigan, Darragh Lohan, Sam Meaney; Ben O'Gorman, Stephen Donnellan; Dylan Frawley, Aaron Cunningham, Liam O'Dwyer; Cian O'Rourke, Joe McGauley, Dean Devanney;
Subs: Conor Casey for Roughan; Fionn McInerney for McGauley; Liam Divilley for O'Dwyer;
Comfortable win for O'Callaghans Mills
O'Callaghans Mills 2-15
Éire Óg 1-7
Venue: Hamilton Park, Kilkishen
O'Callaghans Mills recorded a comfortable win over Éire Óg in this Clare cup first round game played at Kilkishen on Saturday.
Goals from Gary Cooney and Cathal Lenihan helped the home outfit to victory in a tie in which they led from an early stage.
Niall O'Connor was the goalscorer for the Ennis outfit who welcomed Conor O'Halloran back to the fold but fielded an under-strength side.
O'Callaghans Mills; Killian Nugent; Michael Cotter, Mikey McMahon, Gerry Cooney; Sean O'Gorman, Aidan O'Gorman, Michael McGrath; Patrick Donnellan, Fionn Hickey; Jacob Loughnane, Conor Henry, Cathal Lenihan; Gary Cooney, Sean Cotter, Jamie Keane;
Subs used: Keith Donnellan, Conor Cooney (Elm Hill) Adrian Flaherty, Ciaran Cooney, Rory McNamara;,
Éire Óg; Dara Stack; Jack Lynch, Aidan McGrath, Marc O'Donnell; Niall McMahon, Aaron Fitzgerald, Killian Moroney; Tom Downes, Conor O'Halloran; Kevin Brennan, Darren O'Brien, Niall O'Connor; Michael Hennegan, James Lyne, Micheál Foley;
Subs used; Sean Mullooly; Andrew McElwee
Magpies make a winning start
Clarecastle 2-13
Whitegate 0-14
Venue: Clarecastle
Goals from Oisin Casey and Niall Galvin proved the difference in the meeting of the Magpies and Whitegate played in difficult weather conditions at Clarecastle on Saturday.
There was little between the teams throughout on a day when the winners managed a goal in each half.
Clarecastle: Cian Broderick; Marc McAuliffe, Pat Tuohy, Gearoid Ryan; David Tuohy, Darragh Healy, Colin Brigdale; Barry Morrissey, Killian McDermott; Stephen O'Halloran. Oisin Casey, Kevin Hartigan; Jack Murphy, Niall Galvin. Conor Halpin;
Subs; Cian Galvin for Morrissey; Eoghan Wallace for N. Galvin; Patrick Kelly for Casey;
Whitegate; Andrew Fahey; Dylan White, Eoin Quirke, Ciaran Quinn; Luke Sugrue, Colm Madden, Donal Burke; Tomas Quirke, Michael Hynes; Danny Hynes, Conor McDermott, Ciaran Keenan; Paul Burke, Ronan Hayes, Ian Fahy;
Sub; Paddy Burke for D. Burke;
Goals prove decisive as Newmarket win
Newmarket-on-Fergus 3-15
Smith O'Briens 0-15
Venue: Fr Murphy Memorial Park, Newmarket-on-Fergus
Goals from Niall O'Connor, Colin Guilfoyle and Cathal Finnucane helped Newmarket to this victory over last year's intermediate champions Smith O'Briens at Newmarket on Saturday.
Two first half goals helped the winners to a half time lead of eight points and they held the upperhand from then on. The absence of main scorer, Tommy Reddan was felt by the Killaloe side.
Newmarket-on-Fergus; Padraic Guilfoyle; Jack Enright, James McInerney, Paudie McMahon; Colin Guilfoyle, Liam O'Connor, Niall O'Connor; John Feehily, David Frost; Stephen Casey, Éanna Crimmins, Mikey McInerney; Cathal Finnucane, Eoin Guilfoyle, Conor McCarthy;
Subs; James Power for Crimmins; Cian Foley for Frost;
Smith O'Briens: Mark McInerney; Stephen Geraghty, David Gough, Cian Moloney; Eddie Bourke, Cian Nolan, Ben Murnane; Mark O'Halloran, Michael O'Shea; Jason Monahan, Keith Stritch, Caimin Quigley; David O'Shea, Paddy Gough, Micheál Ryan.
Subs; Eoin Power for Quigley; Shane Geraghty for P. Gough; Adrian Power for M. McInerney; Brian McInerney for Moloney;