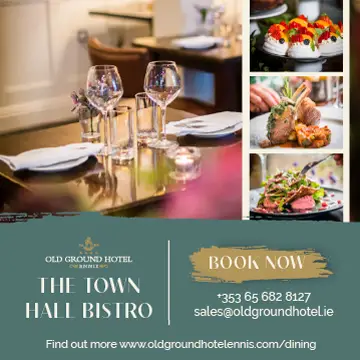 Houses in Kilbaha on the L2002 are not at risk of flooding, Council officials have said in response to requests coastal protection works.
At a recent meeting of the West Clare Municipal District, Cllr Gabriel Keating (FG) appealed for coastal protection works from the L2002 from Cloghan Loughbridge to the village of Kilbaha "including the area south of the bridge at the grave of the Yellow Men".
Keating outlined that the roads and bridge were damaged by coastal storms "and then by coastal erosion and while a new bridge was built coastal protection works were never carried out". He felt the road was "dangerous and requires urgent attention". Cllr Ian Lynch (IND) seconded the motion.
In response, senior executive engineer Alan Kennelly acknowledged that an application to funding could be made to the Office of Public Works but cautioned, "as there are no houses at risk of flood along this road an application for funding for large scale coastal protection works which is unlikely to succeed".
Visitors to the Wild Atlantic Way traverse the route, Cllr Keating reminded the engineer and highlighted that it was subject to coastal erosion. He suggested that he bring Mr Kennelly to the location in question, "The new engineer may not be familiar with that side of the county but I aim to familiarise him in due course".