*A discarded face mask outside a shop in Ennis. Photograph: John Mangan
A further 49 COVID-19 deaths have been reported in the Republic of Ireland with 631 extra cases emerging, one of which is in Co Clare.
16,671 people have now been diagnosed with COVID-19 since the outbreak of the virus in the country last month. 2,604 of these are in community residential settings and 1,944 in nursing homes.
Latest figures from Co Clare which are as of midnight on Monday (April 20th) highlight that there are 165 confirmed cases in the county. This figure includes anyone that has been diagnosed since the outbreak, those that have recovered and those currently receiving treatment. It does not factor in personnel waiting for a test result.
To date, figures from the Department of Health state that there have been 769 deaths in the Republic. Ten previously confirmed cases have been de-notified by the Health Protection Surveillance Centre (HPSC).
They have been notified of 49 deaths in the past twenty four hours. No specification is given as to whether all of these deaths occurred in this period or if test samples returned a positive sample following the death.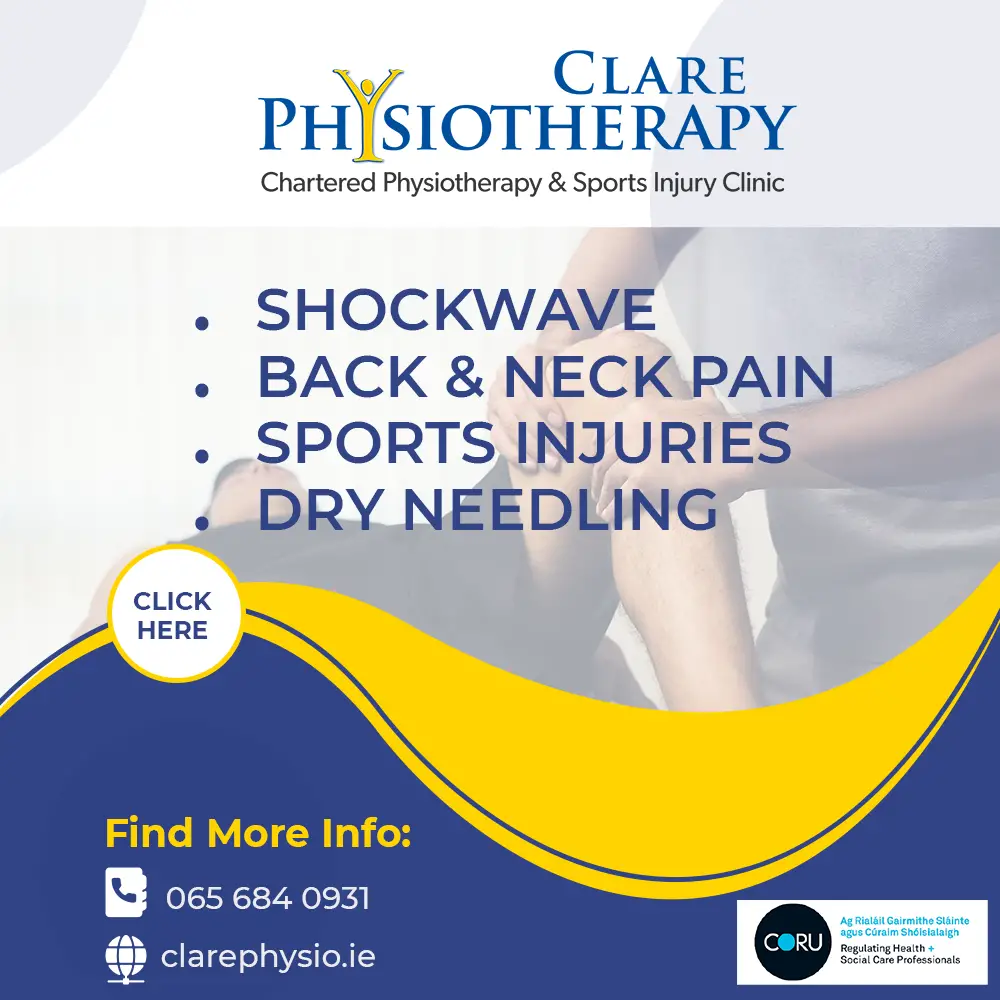 Over half of the deaths in the Republic from COVID-19 (53.6%) have been in community residential settings. A total of 348 deaths have been from nursing homes equating at 45%. "There are far more people who recover than die in nursing homes," Dr Máirín Ryan, Deputy Chief Executive and Director of Health Technology Assessment, HIQA stated.
Chief Medical Officer, Dr Tony Holohan admitted to being "very concerned" that members of the public were beginning to move more freely in recent days. "I can't stress enough the need for people to stay the course". As of Wednesday he said the National Public Health Emergency Team (NPHET) were not in a position to recommend easing of restrictions come May 5th.
"There should be no anticipatory slacking off," he said. "We have a way to go," he stated and added that there "should be no grounds for complacency". COVID-19 is "a very transmissive disease" which he cautioned could easily spread and bring up the reproductive number within Ireland. "We could lose all of the ground we've made," Holohan said of people breaking the restrictions.
When asked at Wednesday's press briefing if he was concerned such actions could lead to a second wave, the Chief Medical Officer responded, "In a way we didn't really have a first wave, what we have achieved is a level of suppression". Current restrictions and adhering to such regulations must be maintained to keep this, he flagged.
Sporting activity should not be taking place at present, Dr Holohan advised. "It is not only a risk in terms of people attending the events to watch them but also to the players involved". All measures are to be looked at before an announcement on May 5th.