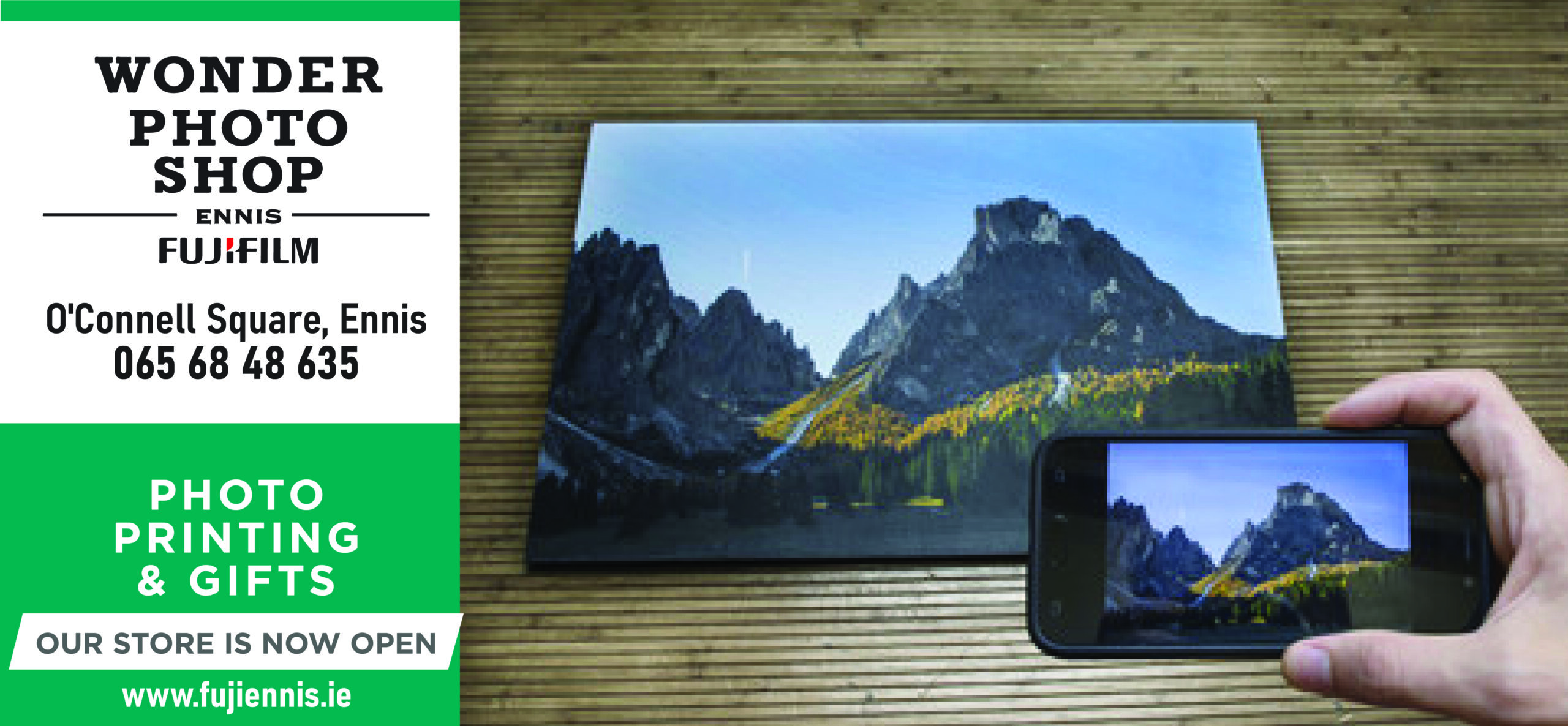 *Photograph: Visit Ennis
No evidence of vermin nesting within a parklet on O'Connell St in Ennis has been observed while An Garda Síochána have said pedestrian measures in the town centre have not led to an increase in anti-social behaviour.
A letter issued to both the HSE and Clare County Council by an Ennis trader said they had spotted rats at the parklet on O'Connell St in March and that street cleaners had also observed this.
Blame was placed with the introduction of the parklet for "proving to be a magnet for vermin".
Clare County Council have refuted the single complaint and detailed that the parklet was introduced after "numerous requests" for a seating area for the elderly and those with reduced mobility.
Following an investigation by the Environmental Health Section of the HSE, "they confirmed that there is no evidence of vermin nesting within the parklet and did not see any sign or evidence of rodent activity on O'Connell Street, Brogans Lane and Thompson's Lane," a spokesperson for the local authority told The Clare Echo.
Ennis business personnel voiced their concerns last week when one of the first images appearing on Google in relation to the town was that of a rat, this was after a report on the claim was published by The Clare Champion.
Meanwhile, An Garda Síochána have said no reported increase in anti-social behaviour has been reported in the town as a result of pedestrianisation measures.
Issues relating to emergency accommodation in Ennis have been criticised for leading to a rise in crime by elected representatives but Gardaí have said this is not connected to pedestrianisation.
The Clare Echo understands that representatives of An Garda Síochána advised at the most recent meeting of the Temporary Covid-19 Ennis Town Centre Mobility Plan stakeholder group that there was no reported increase in the level of anti-social behaviour arising from the pedestrianisation measures. Members of the media are not permitted to attend these meetings.
Statistics have showed "a decrease" in anti-social behaviour during the course of the pandemic in Ennis. "Furthermore, there is no proven correlation between pedestrianisation measures and an increase in rates of anti-social behaviour," a spokesperson stated of An Garda Síochána's contribution at the stakeholder meeting.