A motion of no confidence in Minister for Health, Simon Harris by elected representatives of Clare County Council has been deferred.
Harris has been given four weeks to meet with the local authority's members on the HSE Forum otherwise the motion will be reappearing on the agenda when the Council holds its February meeting.
Former TD and Independent councillor, James Breen had called for the vote of no confidence in Minster Harris "in view of the fact that Limerick Regional Hospital has the largest amount of people waiting on trollies for admission". His motion was moved up in the agenda on his request "to be taken seriously", this was seconded by Fianna Fáil duo Cathal Crowe and Clare Colleran Molloy. "None of us know the minute or the hour that we may be waiting on a trolley for treatment that may save our lives. When they closed down Nenagh and Ennis, they said we would be looked after Limerick," Cllr Breen commented at Monday's Council meeting.
Referring to a recent call he made to the Limerick Admissions Office, James said, "I was told there were five bays of people on trolleys," awaiting treatment. In putting forward the vote, he outlined "I am not trying to embarrass the Fine Gael councillors. Our nurses at the forefront are being abused by people, for God's sake I would take to the people of this Chamber to take this matter seriously". The Kilnamona councillor admitted to being annoyed by comments from Fine Gael TD Joe Carey who suggested the motion was timed to coincide with the countdown to May's local election, "I was accused by Joe Carey that this was a gimmick before the election. What did he do before the 07 election, what has he done or said about the health services, nothing and neither has Timmy Dooley".
Mayor of Ennis, Cllr Clare Colleran Molloy seconded the motion. "It is time to stick our head above the parapet, we've gone around and around the issue". She added, "I heard Vicky Phelan in the news today calling out the Taoiseach, he is all words and no action. This is an audacious but timely motion".
A counter motion signed by all Fine Gael councillors was proposed by Cllr Johnny Flynn and seconded by Cllr Bill Slattery. It asked that Clare County Council request Minister Harris to provide additional funding to the Mid West and consider reopening Ennis.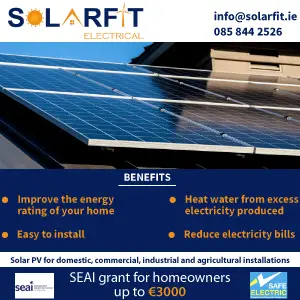 Cllr Cathal Crowe highlighted that the counter motion was "out of order". "It has to be a motion of confidence". Cllr Breen reiterated this and proposed Cathaoirleach Cllr Michael Begley take his motion to a vote, Cllr Begley told the meeting that the counter motion was out of order to which Cllr Johnny Flynn replied, "The way in which it (the motion) was moved forward on the agenda may not comply with standing orders. Normally that is done at the start of the meeting".
"I fully agree with all that Cllr Breen has said. Four people were elected from this Council on to the HSE Forum, as late as last September we requested a meeting with the Minister. I honestly believe that it be important that we meet the Minister. Opening Ennis as a model three hospital is the only solution. Where are we going to go with a vote of no confidence I don't know. Something needs to be done and needs to be urgently, I would give the Minister four weeks to meet with members of HSE Forum and if he doesn't put forward the motion of no confidence" Cllr Tom McNamara said in suggesting Breen make an amendment. Cllr Johnny Flynn announced that the Fine Gael councillors had withdrew their counter motion and now supported McNamara's.
Ennis councillor, Ann Norton cautioned, "We will get a response with nothing, it is disappointing that we haven't got a meeting with him. If we got an opportunity to sit down with Minister it would be more beneficial, there is a better opportunity to communicate with him. Us as a Council putting forward a motion of no confidence is of no benefit unless it comes from TDs in Dublin, 28 councillors in Clare is not going to take a Minister down. Let's give him four weeks. The region we're living in is an utter disgrace, I hate to here people having to bypass Ennis hospital for Limerick. People are dying".
"€16 billion has been allocated to health in this year's budget, it's the highest ever and I would like to give him the opportunity to spend it", Cllr Slattery said. Cllr Christy Curtin asked his fellow Independent to withdraw the motion in support of Cllr McNamara. "I was prepared to support Cllr Breen but I believe what Cllr McNamara has looked for if it doesn't happen, Breen's motion will pass," Cllr Pat Daly predicted.
"There is not one person that would suggest the current health service is fit for purpose. I have no problem in principle in supporting Cllr Breen's motion but I don't believe it will achieve one thing, it will gather dust", Cllr Richard Nagle maintained, he felt a sitdown with the Minister was the best way of finding a solution. "In America they're calling a national emergency over a 12ft wall, we've kicked the can long enough. Fine Gael have withdrawn the motion which is welcome but I hope they will support Cllr Breen if needs be next month", Cllr Cathal Crowe declared.
Both PJ Kelly and Pat Hayes believed management in the HSE and UHL needed to be focused on. Leas-Cathaoirleach, Cllr Alan O'Callaghan was pessimistic regarding the counter motion. "I was going to support the motion, we have a counter motion that I don't think will carry weight. Will anything come of the counter motion, I'll put my hand on heart and say it probably won't. What are we going to say to him, what are we going to put forward, have we questions? People are criticising the UHL, it is probably one of the best care services in Ireland when you get in past the A&E".
Criticism was aimed at Cllr Breen by Cllr Gerry Flynn for putting the motion down for publicity. "It will give him savage headlines, he is a master of ceremonies at that. We now know things are in a dire strait. For us to be calling votes and a motion of no confidence is ridiculous, we all have very short memories when there is an election in front of us. I would certainly not have been supporting Cllr Breen regardless of the counter motion".
Concluding the discussion and responding to Gerry Flynn, Breen remarked, "I thank all the people that have contributed to this debate. I have contested eight elections and I have never used a gimmick to get elected. In view of the fact of the proposals I'm prepared to let down my motion for one month".
Junior Minister, Pat Breen told Clare FM that Minister Harris has confirmed he will meet with members of the HSE Forum.