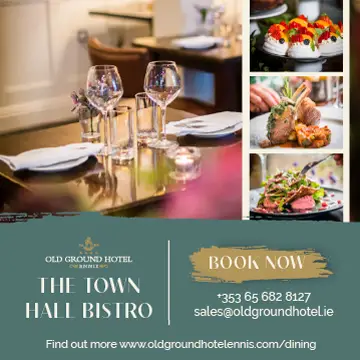 *Photograph: John Mangan
An insufficient budget will prevent the installation of CCTV at Lees Rd.
Tim Forde who heads up the Sports & Recreation unit of Clare County Council made the announcement in response to a motion by Cllr Mary Howard (FG) at a recent meeting of the Ennis Municipal District that was seconded by Cllr Johnny Flynn (FG).
Vandalism on the walking trails was referenced by Cllr Howard in appealing for CCTV to be put in place at John O'Sullivan Park. She outlined, "Since May there has been evidence of young trees, saplings and branches being broken on a walkway locally called Bluebell Alley, there was also evidence of large rocks being both smashed and removed from the trail. This is creating a very dangerous ground surface for trips and falls. This destruction was not witnessed but it would appear to have been done after the park closed at night time as the trail is well used by walkers and runners throughout the day".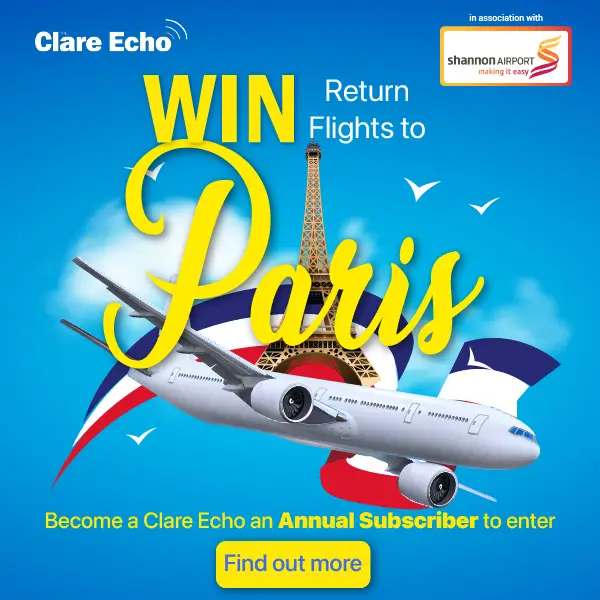 Cycling activity at Less Rd has increased since the onset of COVID-19, Forde highlighted. Remedial works to the Bluebell Alley incident are underway to return the area to its original state. "Unfortunately, we do not have a budget for CCTV or trail cameras, but the team will continue to discourage this behaviour," he admitted.
Acts of vandalism at the popular amenity "took time, effort and energy," Cllr Howard affirmed. She said rocks had been lifted out of the ground with branches also snapped along the route. "Lees Rd is the jewel in the crown of Ennis, I feel like Big Brother looking for CCTV but if we don't protect these facilities I worry they will be ruined by a handful," she added. Such behaviour cannot be tolerated, the Ennis woman stressed. "We're the envy of other towns and counties when we look at the towns and amenities we have".