New Qashqai gets a bigger cabin and a very refined 1.3 turbo engine
By Neil Briscoe
50,000 is a pretty big number by anyone's standards. For our purposes, it's the number of Nissan Qashqais that have found homes on Irish driveways since the model was first launched in 2007. Globally, the Qashqai has been a runaway success. In Ireland, that goes double — families here have for 15 years now been bewitched by the Qashqai's combo of SUV looks with easy-going family hatchback practicality. Now, there's an all-new model — the third generation of Qashqai — with sleeker, more upmarket styling and a roomier cabin.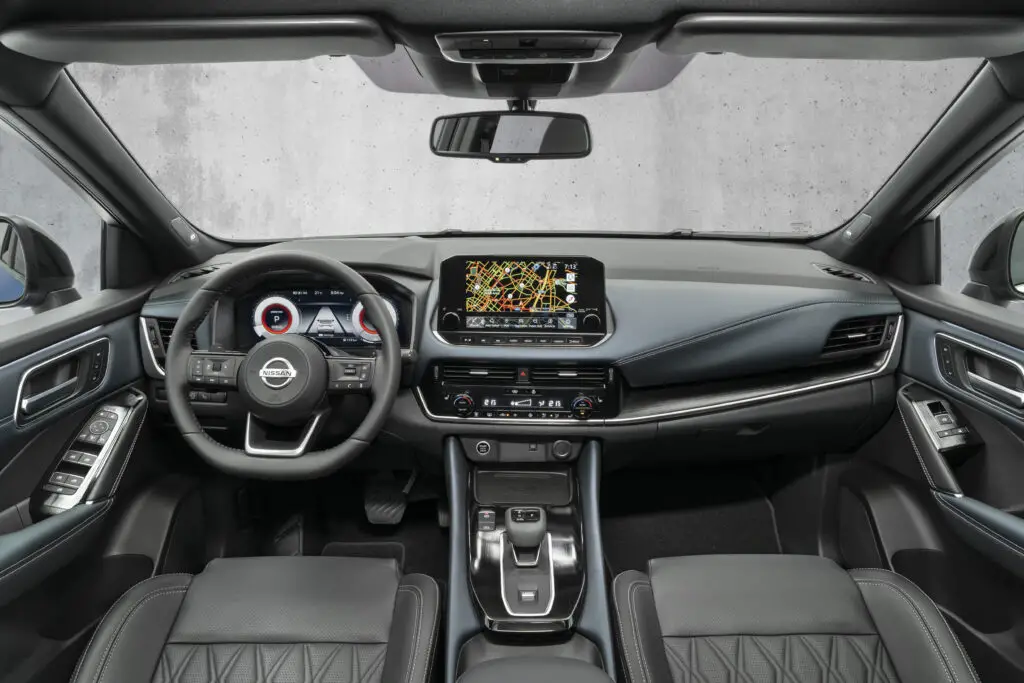 If, though, you're expecting an electric Qashqai, well there won't be one of those. Nissan is about to launch an all-new, all-electric crossover called the Aryia, which is (in broad terms) an all-electric Qashqai rival, but one that will be considerably pricier. So, the new Qashqai sticks with petrol power. Well, almost…
In fact, Nissan will next year launch the Qashqai e-Power, a Qashqai which is powered by an electric motor, but which uses a petrol engine to generate the energy to drive that motor. Confused? Yeah, us too. The Qashqai e-Power gets a 140kW electric motor and a 187hp 1.5-litre petrol engine. That petrol engine never drives the wheels directly, but instead is used to constantly top-up the charge of the Qashqai e-Power's very small battery. The idea is that it gets people used to driving a car that runs on electric power, but with the convenience of never actually having to plug it in to charge up.
There's no external plug point, so this is not a plugin-hybrid, but it is technically a range-extender — driving always and only on electric power, but with that power provided by burning petrol. It also borrows the 'one-pedal' driving system from the Nissan Leaf, whereby the regenerative braking system does most of the slowing down for you, and you only rarely need to use the actual, physical brakes. It won't be available until 2023, and Nissan expects those who previously drove a diesel Qashqai to convert to this new fuel-saving model.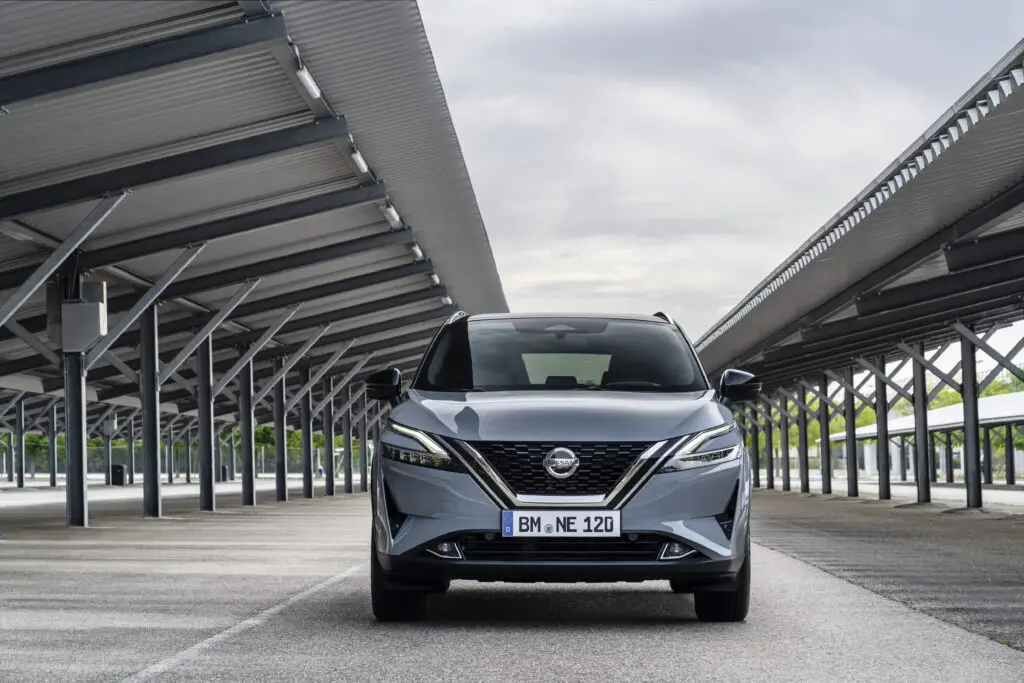 If you don't fancy e-Power, well that's OK — you can have a new Qashqai with a conventional petrol power in the shape of the 1.3-litre turbo petrol engine already employed by Nissan, Renault, and Mercedes. It'll come in 138hp and 156hp forms, and both versions have a 12-volt mild-hybrid system to make them a little more frugal around town. We've test driven the 140hp version, and while it's no ball of fire in a straight-line, it is impressively refined and mostly quite frugal (although we'd like to see slightly better around-town economy, given its mild-hybrid status…).
The new Qashqai has a much roomier cabin than before thanks in large part to having a wheelbase that's some 20mm longer than that of the old model. The boot is bigger, too — now up to 504-litres, an increase of 50-litres, which in one stroke wipes out one of our biggest gripes about the old version. The cabin looks quite conventional in terms of its styling, but the quality levels have taken a distinct step up from the old Qashqai — everything feels really well made. The central touchscreen — nine inches across — has to come in for particular praise here, as it's easy to use and Nissan has sensibly kept physical controls for things such as radio volume, and the heating, ventilation, and air conditioning. It's far less distracting to use than the all-screen affairs of many rivals.
Go for the Qashqai with the optional automatic gearbox and you can have Nissan's upgraded ProPilot electronic driver assistance system, which includes a traffic-jam setup that will follow the car in front at low speeds, lane-centering steering, adaptive cruise control, speed limit sing recognition, and can use the data from the sat-nav to adjust the car's speed for upcoming corners or motorway entrance ramps. There's also a 'flank protection' system, which uses the parking sensors and cameras to warn if you're about to take the side off your shiny new Qashqai against a car park bollard, or similar.
It's not quite as sharp as the old Qashqai to drive — being bigger and roomier has also made it a bit more relaxed and less engaging, but the upside is truly impressive refinement and comfort, and more of what families really crave: space. With prices starting from €32,000, we'd be amazed if the new Qashqai isn't right at the top of many car buyers' shopping lists in 2022.
Model tested: Nissan Qashqai 1.3 DIG-T SV Premium
Pricing: Qashqai from €32,000; €37,700 as tested Engine: turbocharged 1.3-litre four-cylinder turbo petrol Transmission: six-speed manual, front-wheel drive Body style: five-door SUV CO2 emissions: 145g/km Motor tax: €270 per annum Combined economy: 44.1mpg (6.4 litres/100km) Top speed: 190km/h 0-100km/h: 10.2 seconds Power: 140hp at 5,500rpm Torque: 240Nm at 1,650rpm Boot space: 550 litres (seats up), 1,563 litres (seats down) Towing: 1,400kg braked