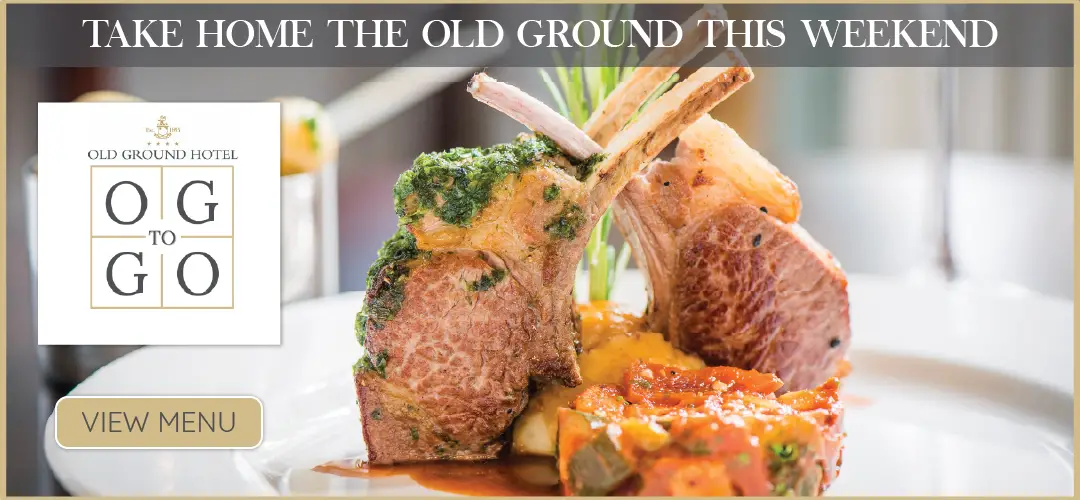 LEAVING Croke Park on Saturday it was a pleasure to meet so many fellow county men and women each with a broad smile on their face.
You'd think from the demeanour of the people that we'd won the game. However, their smiles were not for the result, delighted as we all were by Jason McCarthy's last second equalizer.
No, what really brought a smile to everyone's face, Clare and Galway alike, was the spectacle of what we'd all witnessed. This was sport at its finest. The smiles made all the broader on the confirmation that we'd be heading to Thurles just 8 days later to do it all over again.
It's easy to dismiss the huge positive sport brings to society. After all, "it's just a game" is a line we've all heard before. Evidentially, it is so much more than that. Why else would people show up in their thousands week after week to watch elite athletes battle it out?
Where better to do it that the modern Celtic amphitheatre that is GAA HQ? These players are nothing short of inspirational. I met several visitors and new Irish who were amazed by what they'd seen. My Kiwi rugby head coach was referring to Clare as "we" by the end of proceedings such was the display he'd witnessed. He'd been utterly converted to the game and to the Banner. That's what sport can do. It unites people, it gives them a release and a means to blow off stress.
In the USA, instances of random bar brawls and people seeking therapy suffer a huge dip during NFL season as American football fans vent verbally from the stands and divert energy and passion into supporting their team.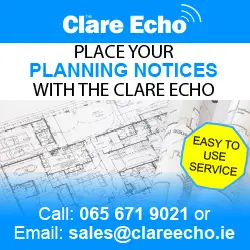 The main feedback I always get from people witnessing their first intercounty hurling game though is always along the lines of, "I can't believe this is all amateur". It really is a testament to our national games that in this era, the soul of them has been preserved away from the commercialisation of passion, as seen in soccer.
The FIFA World Cup is a great spectacle because we see the best players play for pure love of one's country. It's a shame we've to wait 4 years in between them. The club game is, in my opinion, sullied by love that can be bought and sold to the highest bidder.
Soccer players are more and more reduced to mere mercenaries. With the GAA, you get that raw passion, that pride of place, that love of the jersey and sense of primal community every single time. In the era of professional sports, what we have here in Ireland is utterly unique and I for one would hate to see that changed.
That said, the professional like sacrifices and training these players go through for our enjoyment cannot be dismissed either. These men and women in all codes of Gaelic Games do deserve some recompense for their time outside of mere expenses.
There have been recent calls for the Government to allow intercounty players of all codes a special tax break. I'd echo those calls. Critics argue that this represents further state funding for the GAA, an organisation that already has a massive turnover. On the other hand though, we should be investing more in all sports. If the GAA, the LGFA and the Camogie Association were to each fund this, it would immediately make for inequalities and inconsistencies as the former has much deeper pockets from which to recompense male players compared to the female players.
There's also the fact that these bodies aren't money hoarders and invest whatever profit they make back into grassroots, which is arguably much more important. If they're asked to fund elite players, the grassroots will ultimately be the ones to lose out.
Whereas the intercounty players serve as the inspiration, the aspiration for young people to achieve, making sure young people have the facilities and materials to get involved is paramount. We're fighting a growing pandemic of obesity in Ireland, especially among our young people. Spending money on the promotion of sport and participation will lead to a huge saving in health expenditure down the road.
It's also not just the GAA that should see investment, but all sports. In recent weeks we've celebrated some great achievements by sportsmen and women from Clare. A fortnight ago, the Echo's front page celebrated 4 Clare people who'd each enjoyed great sporting success or who's sporting endeavours helped them achieve heroics. Jo Keane in athletic, Ryan Nolan in soccer, Rhys Williams in show jumping and Jim Warney's cave diving helping rescue efforts in Thailand.
They all did Clare proud and those sports and others which might not have a traditional following in Clare should be promoted just like any other.

Sport gives more than mere physical fitness too. It also has huge mental health benefits. The emotional support of your peers when you're part of a team in invaluable. A good team will rally to your side no matter if the trouble you are going through is on or off the field.
Kids make friends for life though sport and learn interpersonal and social skills that are rarely found through anything else. Your kid doesn't need to be the star player to get the most out of being an active participant either. All though my years of playing and coaching in various sports, it was never about identifying the best player and rallying around them, but around each and every person who makes a team a team.
The most skilful player might not be the emotional leader of a team. The team joker is needed to break the ice and relieve pressure a team might be under at any given time. Young players learn that when they're part of a sports team; that's there's a place for everyone and every person brings something different to the table. These are lessons that anyone should live their life by.
Even people participating in solo sports garner huge benefits from learning to be self-motivators, to also learning that you can't ever do anything 100% on your own either and that a good coach, training mate or someone else is necessary to get you over the line from time to time. Sport might be a game, but it's also so much more than that. We should, as a sports mad country, invest more in it.
After all, inspirational days like last Saturday in Croke Park will certainly inspire the next generation of Clare hurlers. We should make sure they have what they need to bring them from the local fields of Clare to the big stage of Croke Park. After all, who among us wouldn't like a few more outings in Jones Road long into the future?