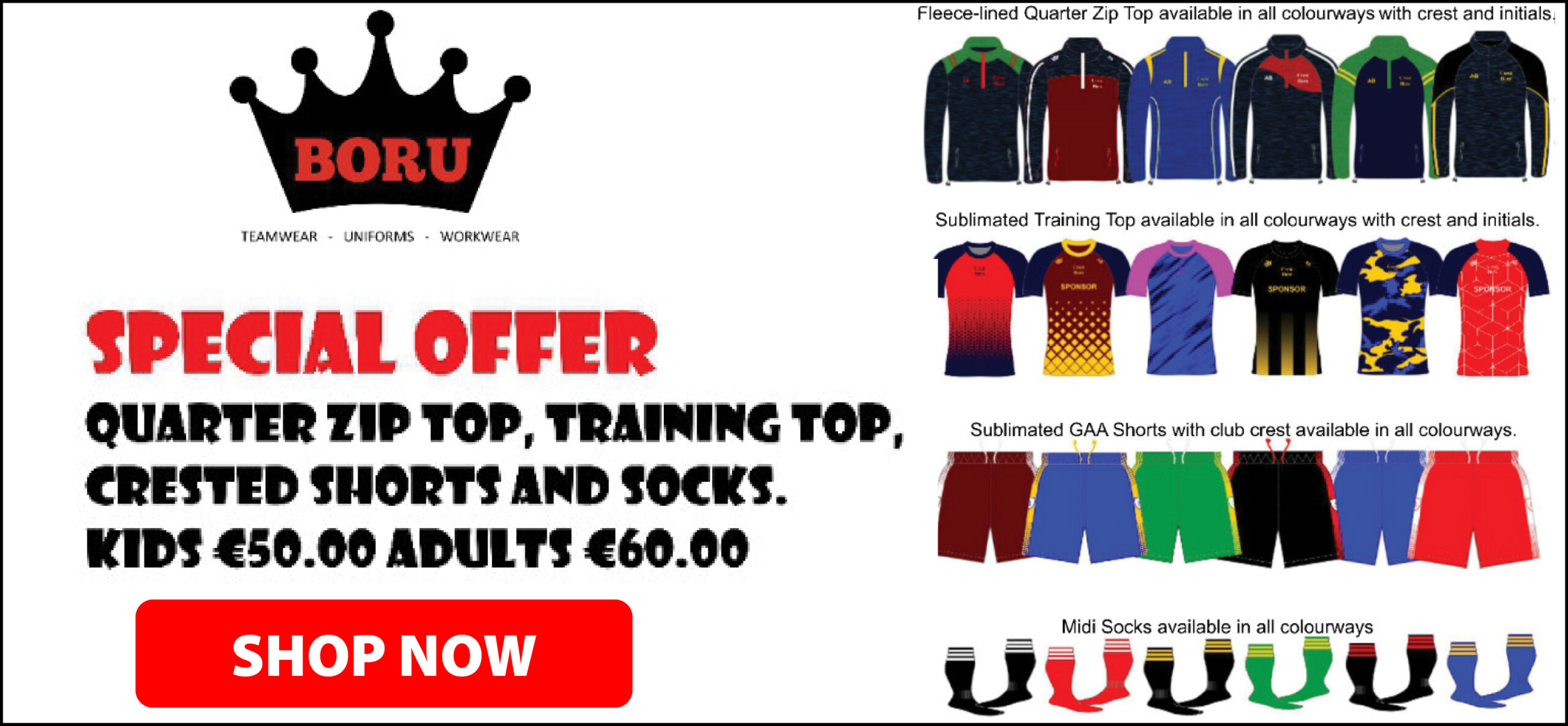 *Photograph: Gary Collins
Newmarket-on-Fergus have recorded "a surge in volunteerism" with a greater focus placed on pride of place.
Within a two year window, nine workers focused on the maintenance and upkeep of public spaces in the village of Newmarket-on-Fergus were not replaced due to cuts introduced to the Community Services Programme. With just one individual carrying out the duties of what was previously done by a group of ten, the Tidy Towns have made a considered decision to increase the role they are playing in the community.
Coinciding with this, Husqvarna have donated an industrial grade mower that will enable Tidy Towns volunteers to tackle grass cutting in prominent locations. The lawnmower was officially presented to a group of volunteers in the village over the weekend

One long-standing volunteer with the Newmarket-on-Fergus Tidy Towns told The Clare Echo that the village "went wild" during the height of COVID-19 restrictions which prompted more people to get involved to improve the appearance of the locality. Since the pandemic, over a dozen new volunteers have joined the ranks and the core of 30 volunteers that clean the area at least twice a week.
Speaking to The Clare Echo, Chairperson of Newmarket-on-Fergus Tidy Towns, Tom Neylon outlined, "People have realised that resources allocated to the upkeep and maintenance of Newmarket-on-Fergus has reduced so it is great to see the initiative in people looking after their own areas to enhance the look of the parish".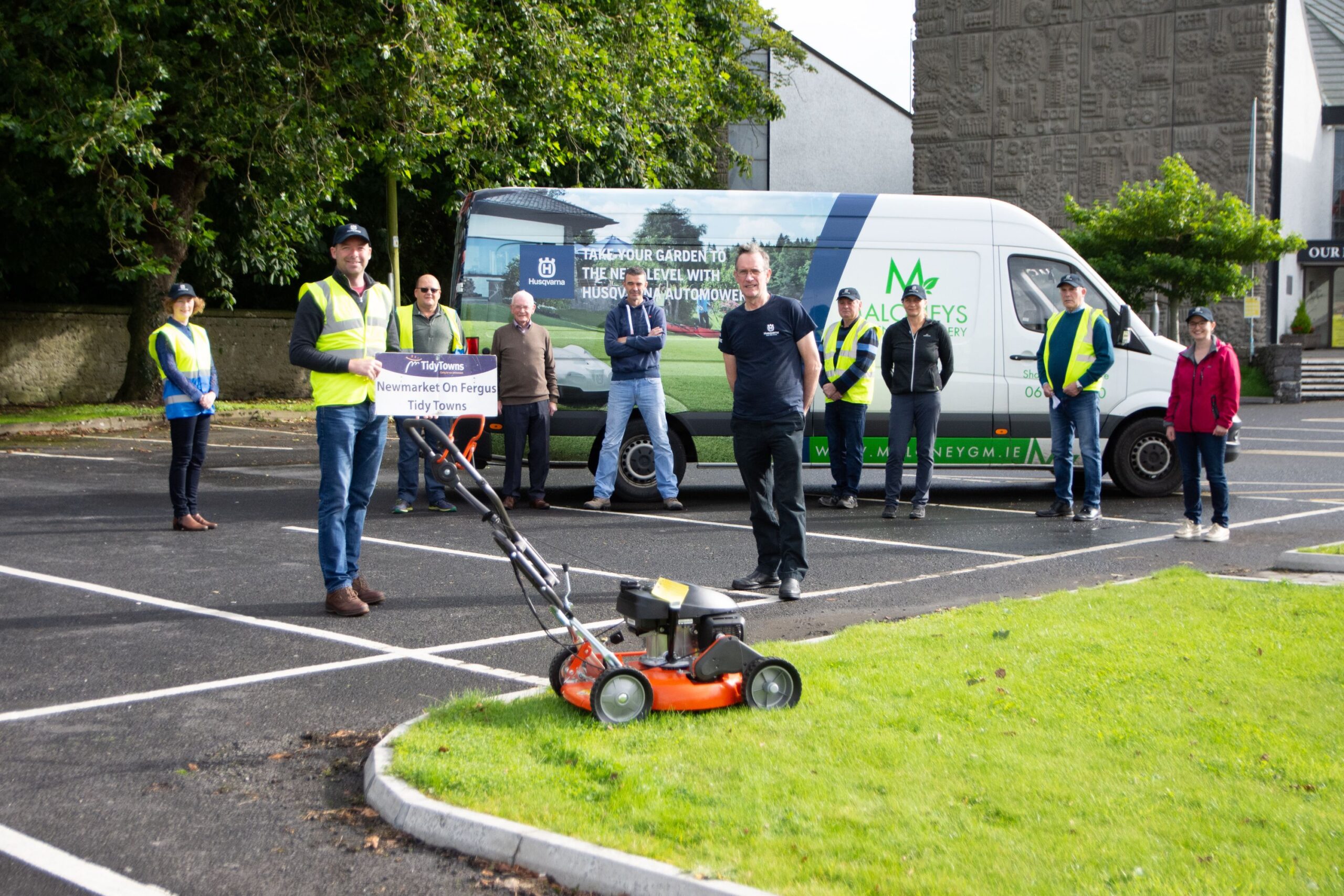 New volunteers include a Polish couple that have relocated to the village and a New Zealand native that has been hailed as "an outstanding addition". Particular emphasis was placed on the planting of trees, the overhauling of rosebuds and the addition of new signage in the village in recent months which has been assisted by Grant Aid to the tune of €2,000.
Public area enhancement in 'The Green' is cited by volunteers as a project which is of particular pride. A new green area was developed outside Our Lady of the Rosary Church, twenty semi-mature trees were planted in the vicinity, paving work was completed while parking was re-aligned to include the addition of increased wheelchair accessible spaces.
Despite concerns over the decline in commercial activity in the main street of the village on the Ballycar Rd, Neylon believed aesthetically it was positive. He stated that "eight to nine key residents" on this road availed of the village paint scheme while others were unable to get a contractor.
Tom's mother Margaret has been a member of Ennis Tidy Towns since the 1980s. He has urged people across Newmarket to take pride in their area and encouraged further individuals to get involved with the Tidy Towns to better the area in which they live.