Despite being bypassed, Newmarket-on-Fergus is unusually "as busy as ever" in the eyes of its local representative on Clare County Council.
Disabled parking bays in Newmarket-on-Fergus will be brought up to the design criteria standard as set out by the Irish Wheelchair Association following a motion by Cllr Pat McMahon (FF) at the March meeting of the Shannon Municipal District.
An examination of current parking bays in public control will be examined, senior executive engineer Aidan O'Rourke said. "Where deficient", they will be remarked or altered "to bring up to standard," he acknowledged.
In reference to the Green Car Park outside the Our Lady of the Rosary Church, Cllr McMahon described it as "a lovely car park" which the Tidy Towns "have added on in a positive fashion over the year".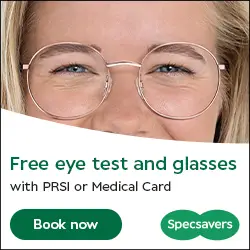 A 5.7km dual carriageway opened in September 2002 alleviating one of the worst traffic black spots in the country. It was redesignated as a motorway seven years later. "Newmarket-on-Fergus has been bypassed but it is still as busy as ever which is unusual. Disabled parking can be a problem at times with people leaving their cars in the spaces when they have gone off to work, some people are not aware of the markings".
Markings at the mentioned car park could be clearer, Cllr Michael Begley (IND) maintained as he seconded the motion. "It is a car park that I use fairly regularly. I find it a bit confusing, it is not clearly marked".
At the same meeting, Cllr McMahon also proposed that safety measures be introduced in the village in the vicinity of Scoil na Maighdine Mhuire on the Ennis Rd and also at the Square. Speed feedback signs will be installed on the Ennis Rd near the school as part of the proposed general municipal allocation works, O'Rourke confirmed. "An examination of the situation at the square will be undertaken to determine what measures if any are warranted at this location. This will be carried out as soon as resourcing permits".
"Hopefully in the near future, ramps will be installed," Cllr McMahon commented. He said that the school was "very busy" with activities after hours, "It is beside the soccer field which has recently added an astro turf, there is ten to twelve hours of activity there seven days a week, Newmarket Celtic's A and B teams have been domineering in Clare soccer for the last few years, the A team is a huge force". Regarding access at the square, McMahon admitted, "People with disabilities have complained bitterly about parking by the square, some cars are parking by the footpath which is preventing access. There is a huge amount of traffic through".
Cllr Gerry Flynn (IND) seconded his request for enhanced safety measures and believed the engineer's reply was "positive".
NOTE: This meeting and discussion took place prior to the outbreak of COVID-19.