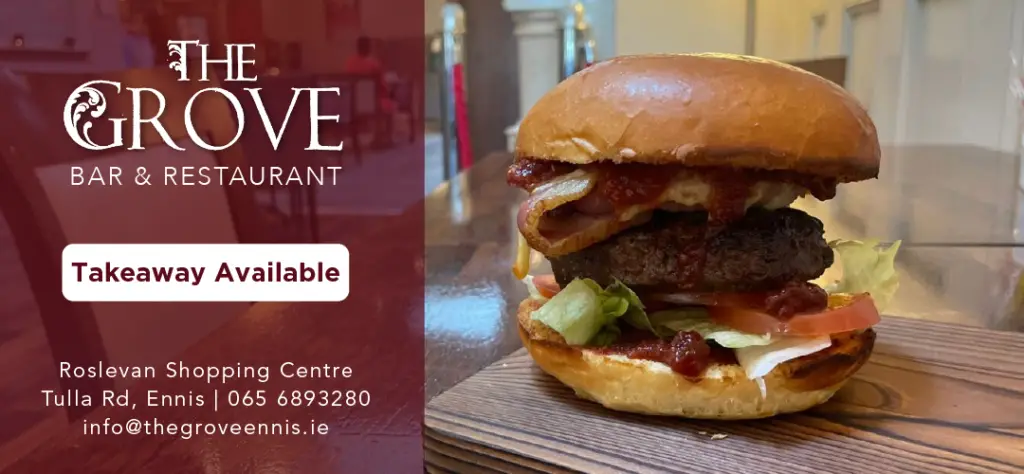 *Sixth class students at Scoil na Maighdine Mhuire. Photograph: Gary Collins
Scoil na Maighdine Mhuire in Newmarket-on-Fergus was one of three schools in the country to receive a legacy award.
To mark ten years of the school's involvement in the Blue Star Programme, Scoil na Maighdine Mhuire alongside Gardiner Street Primary School in Dublin and St. Thomas' National School, Co. Westmeath both received legacy awards in recent weeks.
This occasion was also heralded as sixth class pupils put questions to the Minister of State for European Affairs, Thomas Byrne (FF) in a special video event. The Junior Minister was asked by Aine O'Brien's class why he became a TD, the most difficult aspects of the job, the power politicians have to bring about change, his favourite cultural experience and child friendly aspects of European countries that could apply to Ireland.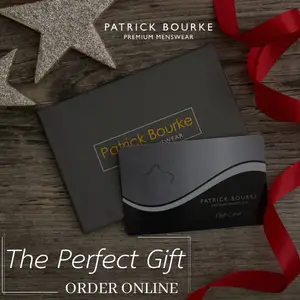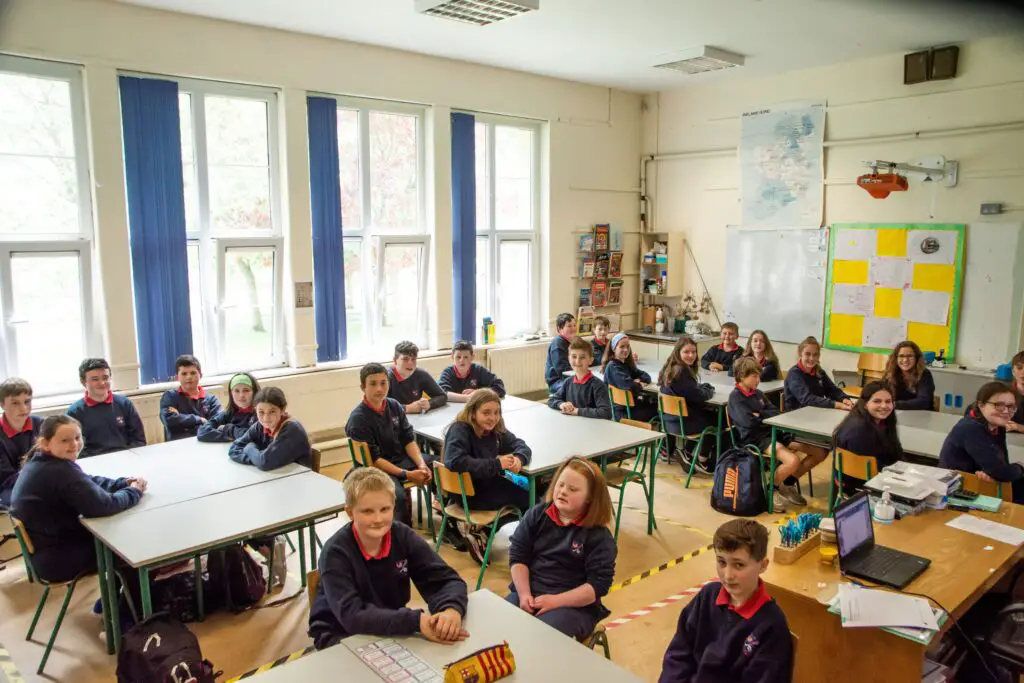 Newmarket-on-Fergus pupils also quizzed the Meath East TD on what would happen if Ireland left the European Union and whether persons that put their lives at risk such as frontline workers should be entitled to a supplementary payment.
Speaking to The Clare Echo, acting principal of Scoil na Maighdine Mhuire, Annmarie Meehan detailed that the schools' involvement in the programme over the past decade has brought great awareness of the European Union to our students. It has supported the children's understanding of various cultures within Europe. It develops a sense of identity for us as citizens within Europe. It highlighted the importance of countries and nations working together. The role of trade within the EU was explored this year as well as Brexit and its impact".
Sorcha O'Donnell, a sixth class student at Scoil na Maighdine Mhuire said their involvement in the programme was "very educational and fun". Her classmate, Roisin Clancy added, "I learned a lot about the countries of Europe and what the European Union does".
Seán Lee pointed out that the programme was "great fun and way better than researching topics by yourself or by just using the internet. "It was very interesting and the quizzes that are available are great fun," Anthony Tighe felt. Jennifer Dowling highlighted that the class had enjoyment and fun by "discovering differences between countries in the European Union".