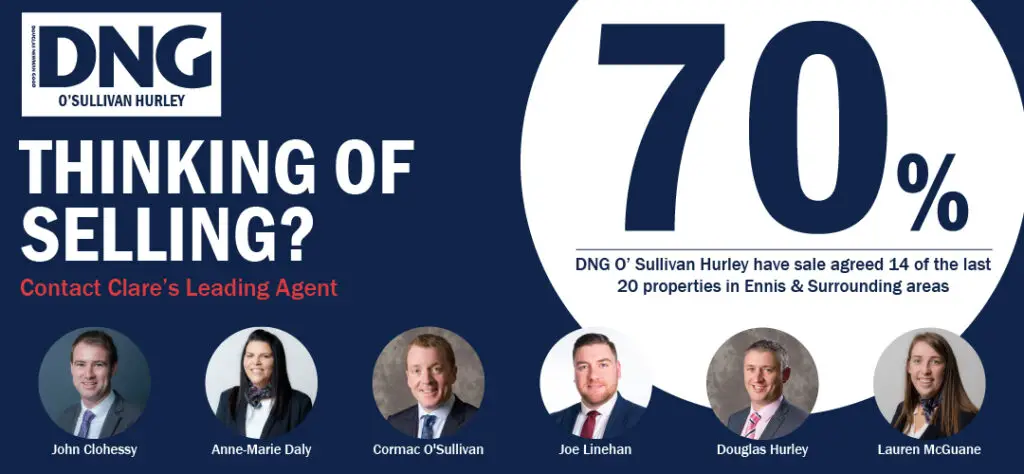 *Harvey Cullinan's return from Sheffield Utd has strengthened Newmarket Celtic. Photograph: Natasha Barton / CDSL
NEWMARKET CELTIC ended Lifford's unbeaten streak with an impressive display while Avenue Utd proved much too strong for Tulla Utd.
Celtic brought an end on Lifford's one hundred percent start in this season's Maloney Garden Machinery Premier Division while Avenue Utd dumped Tulla Utd out of the FAI Junior Cup.
Celtic power past Lifford
Newmarket Celtic 6
Lifford FC 1
Venue: Tom Steele Park, Ennis
Within eight minutes, Newmarket Celtic had a 2-0 advantage with captain Eoin Hayes netting on the double. For certain, it was a case of the visitors laying down a marker from the off and it left Lifford gasping for air.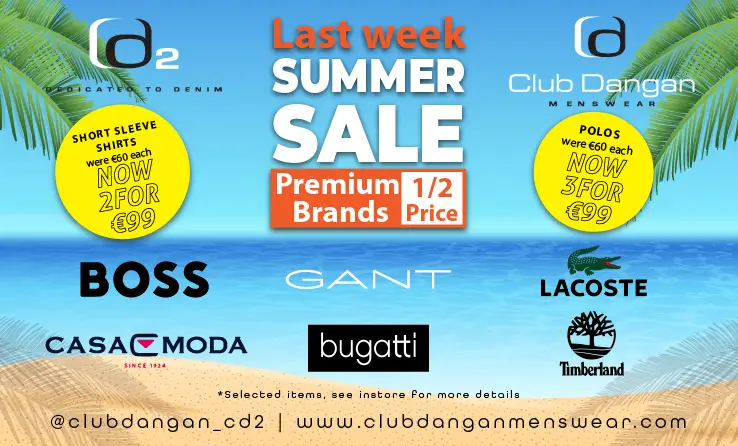 New signings Dean Hegarty and Sean Perrill, both of whom have joined Newmarket from Ennis Town collected their first goals for the club in the first and second half respectively.
Harvey Cullinan's return from Sheffield Utd is a major addition to Paddy Purcell's side with the Newmarket-on-Fergus native providing a rock of strength in the heart of their defence. Indeed it was Cullinan that pushed Celtic into a 4-0 half-time lead.
Eoin Monaghan pulled a goal back for the hosts on the restart but a sublime touch from Cullinan found David McCarthy who made no mistake, the duo had linked up for Celtic's fourth goal in the opening half.
Both sides are now tied on nine points apiece along with Bridge Utd but both Celtic and Bridge Utd have a game in hand. The result comes as a setback for Lifford on the back of their exit in the Munster Junior Cup at the hands of Tulla Utd.
Newmarket Celtic: Shane Cusack, David O'Grady, Harvey Cullinan, Eoin Kelly, James Fahy, Jack Kelly, David McCarthy, Conor McDaid, Dean Hegarty, Eoin Hayes, Aaron Rudd.
Subs: Cathal Hayes, Tadgh Noonan, Billy McNamara, Sean Perrill, Ian Collins, Lee Cregan.
Lifford AFC: Rhys Phillips, Fiachra Roche, John Maher, Hamed Kuku, Chuby Okore, Sean Olanrewju, Keith Shea, Ethan Cronin, Levi Nlemoha, Nathan Rezende, Chuks Obadeyi.
Subs: Eddie Killeen, for Obadeyi, Gary McNaboe for Nlemoha, Dan Daly, for Maher, Eoin Monaghan for Okore.
Bright FAI start for Avenue
Avenue Utd 6
Tulla Utd 0
Venue: Roslevan
Avenue Utd's bid to mount another lengthy run in the FAI Junior Cup began on a positive note when they recorded a comprehensive 6-0 win at the expense of Tulla Utd.
Last season, David Russell's side reached the last sixteen of the national competition and it was among the reasons they produced such a strong finish to the campaign which included winning the Premier Division and Clare Cup titles.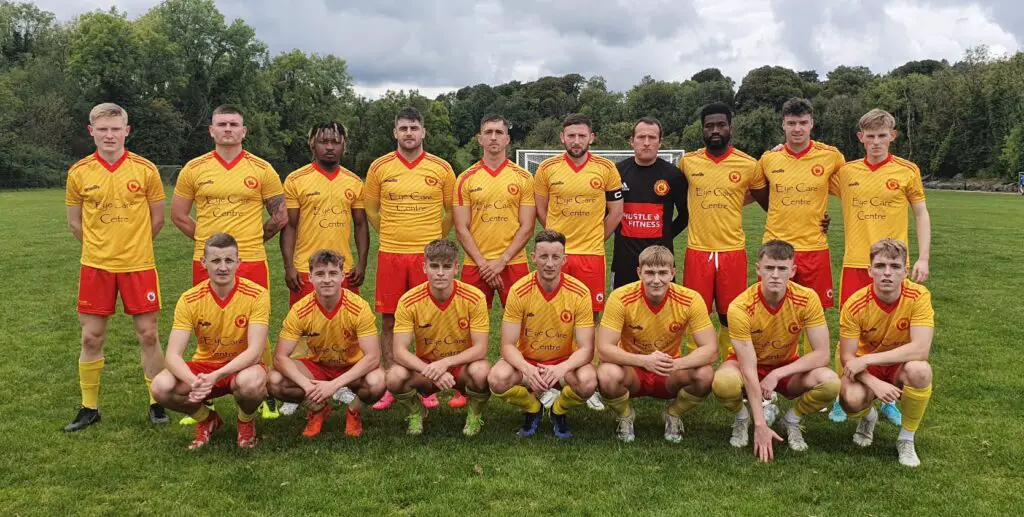 Avenue's top scorer in that memorable run, Elias Kunz opened his account to get kick off the scoring in Sunday's tie. Ronan Kerin, Cullen McCabe, Mark Roche, Tomas Hehir and Nneji Nnabuike also got in on the scoring act to see the Ennis side progress to the second round.
Avenue went in front on nine minutes when a good cross from the right by Mark Roche was finished well by Kunz. They doubled the lead when Dylan Barry won possession and linked up well with Callum Barrett who found Ronan Kerin through on goal and he made no mistake when Simon Kilker advanced off his line.
By half time, they were three clear when full-back Cullen McCabe made a strong run down the left wing and cut inside. As the Tulla defence backed off McCabe hit a well struck effort low to the corner of the net.
Goal number four arrived when Dylan Casey's effort rebounded off the crossbar and was finished to the net with a a well-struck Mark Roche shot on sixty five minutes. Vincent Onouha's cross was dispatched to the net on eighty eight minutes by Tomás Hehir on eighty eight minutes and two minutes later, a Stephen Jordan cross was put past Kilker by Nneji Nnabuike.
Avenue Utd: Paul Roche, Conor Hehir, Cullen McCabe, Conor Mullen, Dylan Casey, Nneji Nnabuike, Callum Barrett, Dylan Barry, Eliaz Kunz, Ronan Kerin, Mark Roche
Subs: Kaylan O'Loughlin for Barry (inj), Tomas Hehir for Kunz, Stephen Jordan for Barrett, Vincent Onouha for Roche, Gary Roche for Kerin
Tulla Utd: Simon Kilker, Fionn Ryan, Adam McNamara, Ray Bane, Daragh Corry, Jack McSweeney, Sean Withycombe, Liam McInerney, Eoin Hassett, Dan Withycombe, Eanna Culloo.
Subs: Fiachra Hale for D Withycombe, David O'Donnell for McInerney, James Wallace for S Withycombe, Craig McNamara for Hassett, Diarmuid Molloy for McSweeney, Emmet Lynch.
In the Ann Romer Florist First Division, the return of Sean McConigley was a big boost to Sporting Ennistymon in the opening round of games. Relegated from the top tier in controversial circumstances, the North Clare outfit were held to a 3-3 draw with Connolly Celtic who were promoted to the First Division in dramatic fashion also. Damo Halpin netted the only goal as Newmarket Celtic B upset Shannon Olympic while goals from Gary Leahy and Alex Cole
Ann Romer Florist First Division League
Connolly Celtic 3-3 Sporting Ennistymon
Newmarket Celtic B 1-0 Shannon Olympic
Rhine Rovers 3-1 Kikishen Celtic
Second Division League
Corofin Harps 2-2 Fern Celtic
Bunratty Cratloe 11-0 Shannon Hibs B
Third Division League
Coole FC B 2-0 Fern Celtic B
Shannon Town C 1-3 Tulla United B