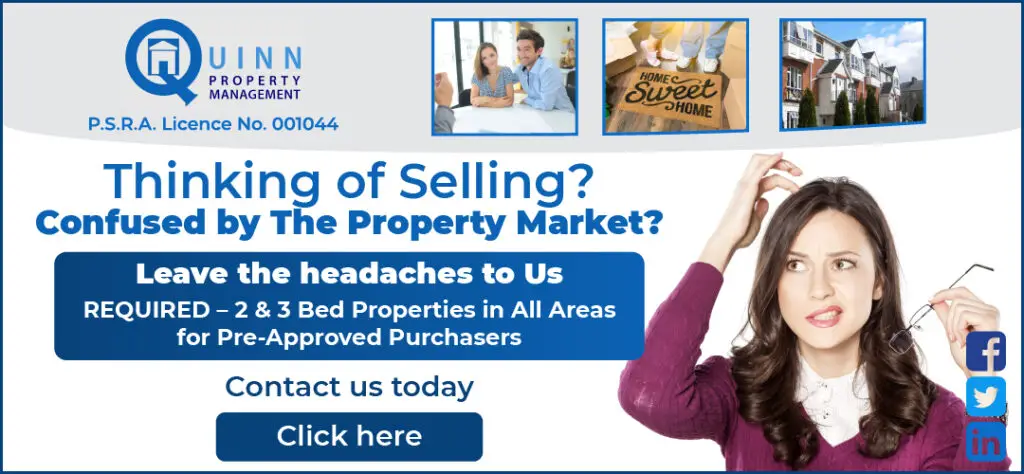 *Photograph: Joe Buckley
NEWMARKET CELTIC are among the last four teams standing in the FAI Junior Cup after claiming a deserved win at home to Crumlin Utd.
Newmarket Celtic 2
Crumlin Utd 0
Venue: McDonough Memorial Park, Newmarket-on-Fergus
Five years on from facing Pike Rovers in the FAI Junior Cup semi-finals, Newmarket Celtic have sealed their return to the same stage of the national competition where once again Limerick opponents, this time Ballynanty Rovers will stand in their path of reaching the final.
Goals in either half from Harvey Cullinan and Eoin Hayes, two boys from the village, sent Celtic on their way in what was a collectively strong team display from the Clare side, played on an immaculate surface at McDonough Memorial Park.
Indeed it's a result that serves as a timely lift for the village and with it will see the growing Newmarket Celtic bandwagon continue to expand.
From the get-go, Celtic showed they meant business and had two very promising goal chances inside the opening three minutes. Darragh Leahy was left one on one but failed to covert past Amos Dezu after Shane Cusack found David McCarthy who put the striker through on goal. Cullinan had an opportunity but his header from a McCarthy corner kick didn't rattle the net.
Dezu pulled off a double save, first from winger Dean Hegarty and then Leahy's rebound but a successive Leahy shot just dipped to the right of the goal on nine minutes when it was firmly the hosts in control.
Cullinan had two more headers saved while Leahy and David McCarthy also had opportunities.
Their attacking approach finally brought a reward when Leahy was brought down by Matthew O'Donnell with referee Ray Conlon pointing to the penalty spot. With nineteen minutes on the clock, Harvey Cullinan stepped up to take the penalty, the ex Sheffield Utd man who cuts one of the most composed figures on the field of play, hit his effort off the left post and it beautifully rolled across the line to the delight of the Newmarket Celtic faithful.
Finally, Crumlin began to attack and move the ball closer to the box, twenty two minutes were on the clock by the time they had a shot, Cameron O'Brien produced a poor free kick on the edge of the box which failed to threaten their opponents. O'Brien came closer when he received the ball back from an indirect free on thirty seven minutes. Jamie Callaghan did have an excellent chance to level matters but seemed to rush his shot on thirty three minutes.
There would be two more headers on goal by Cullinan before the half-time whistle, the crosses coming from Eoin Hayes and McCarthy.
For Newmarket to be ahead at half-time was a fair reflection of proceedings but they will know themselves their advantage should have been greater than a single goal.
Olakanye Martins had the first chance on the restart but saw his effort go over Shane Cusack's crossbar.
Little pressure was put on Cusack's counterpart on the other end, Dezu managed to fumble a corner on fifty three minutes but the absence of a Celtic attacker pressing him, allowed him to recover and work the ball up the field, this passage then saw Ryan Reape put the ball wide.
Another one on one chance fell to Darragh Leahy on seventy four minutes but the Shannon man who got the all-important goal in the last sixteen tie against Regional Utd, was again denied by Dezu.
Leahy's battle with both Sean Dixon and Kevin Lisimba was one worth keeping an eye. Such was the pressure Leahy kept on Dixon, that the amount of fouls committed by the centre-half saw him bear the brunt of abuse from home supporters. He received a second yellow card in stoppage time, seeing Crumlin finish the tie with ten men. David Brennan was also cautioned in the opening half.
Without question, it was the Dublin side that were the more probing in the second half, they pushed three men up front but crucially it only seemed like that would score from a Newmarket mistake rather than producing a fine passage of play to execute a goal.
Paddy Purcell's men did weather the storm and while Shane Cusack was as reliable as ever plucking high deliveries from either side, there was few chances that really had him scrambling to get the ball.
Calls for a Crumlin penalty were shot down after Jonothon O'Donoghue collided with centre-half Ethan Fitzgerald but the lack of a protest from O'Donoghue would indicate that the match officials made the correct call.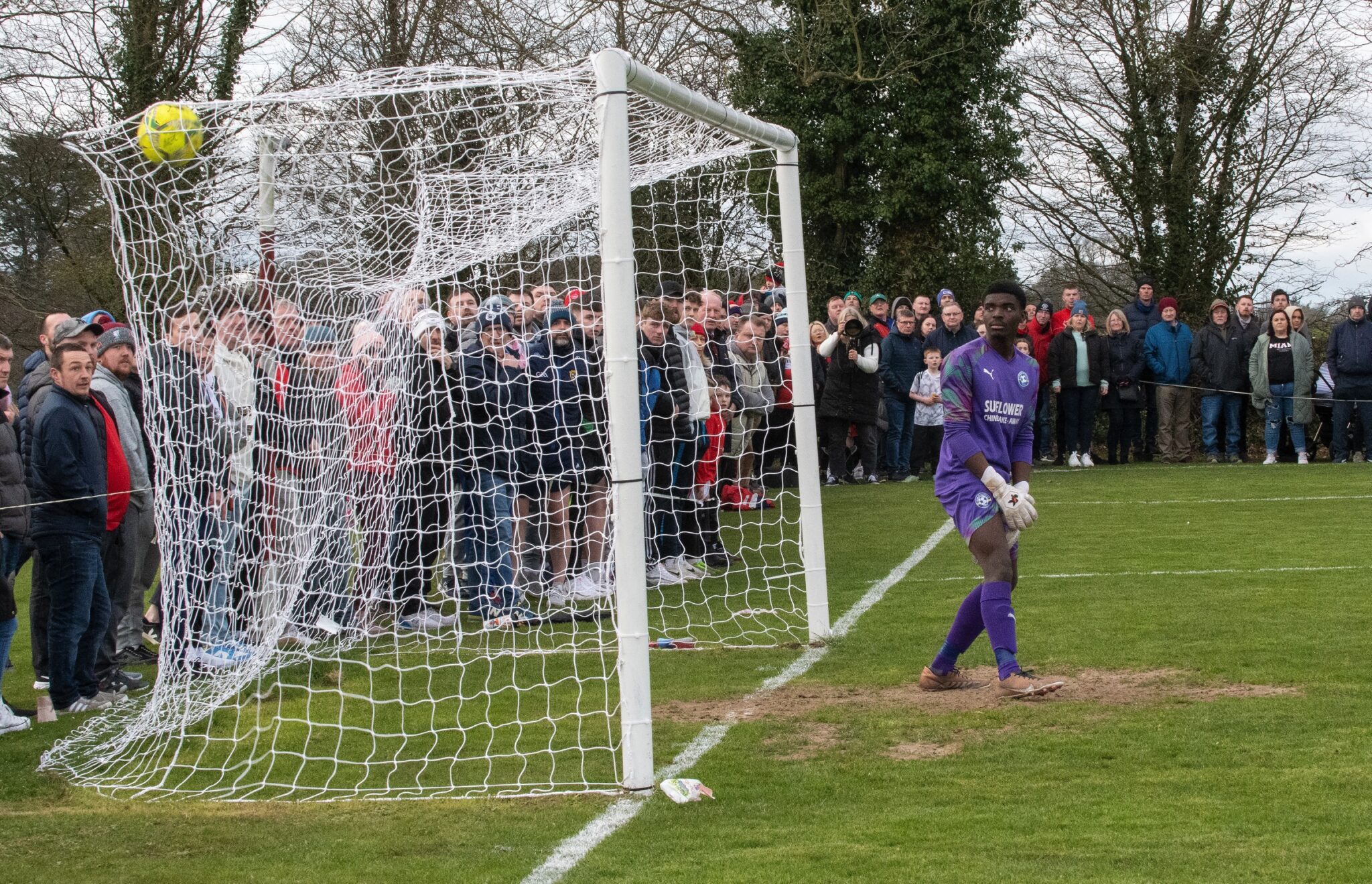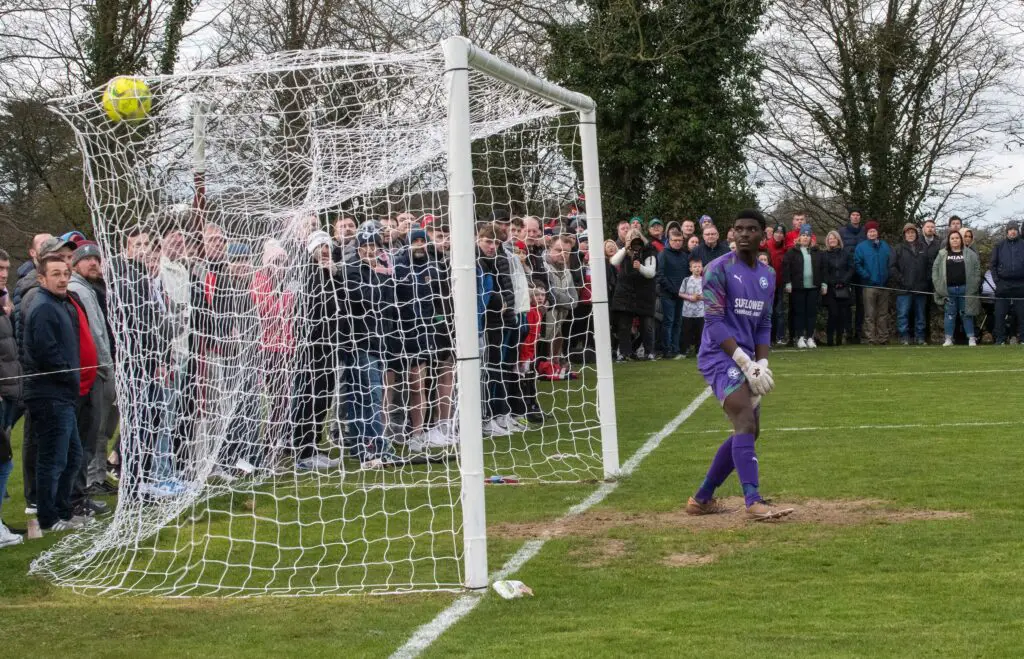 To seal the deal, captain Eoin Hayes finished a beauty of a free kick from the edge of the box on ninety five minutes. Hayes' effort sailed to the roof of the net and served as confirmation that Newmarket were back on their way to the FAI Junior Cup semi-finals.
Mark Meehan's outfit who are Crumlin's second adult team in the club, their top team lines out at intermediate level, were dangerous for the majority of the second half but missed that killer instinct. Amos Dezu and Kevin Lisimba were their best players over the afternoon.
Collectively it was a dominant display from the winners, no weak links were visible for the duration of the contest, when they were under pressure they crucially didn't concede a goal and are fully deserving of their place in the last four where they know the challenge and stakes will be much higher.
On the field, Shane Cusack, Eoin Hayes and Harvey Cullinan all made countless vital contributions while the hard-working duo of Jack Kelly and Conor McDaid offered protection to the defence and the outlet for attack.
Purcell has a squad with plenty of options, introducing Stephen Kelly from the bench was a massive lift to the Newmarket-on-Fergus faithful while new signing Eunan Doherty gave a glimpse of what he can bring to proceedings with an excellently timed sliding tackle delaying Crumlin's momentum as they went in search of an equaliser.
It is a home semi-final which is due to be played on April 2nd but club officials are to receive clarification from the FAI on whether this can be played at McDonough Memorial Park or whether it will have to be held at Frank Healy Park.
What a hit! pic.twitter.com/SO0LKqIqsj

— Newmarket Celtic FC (@NewmarketCeltic) March 5, 2023
Newmarket Celtic: Shane Cusack; David O'Grady, Ethan Fitzgerald, Harvey Cullinan, Jack Kelly, Conor McDaid; Aaron Rudd, Dean Hegarty, David McCarthy, Eoin Hayes, Darragh Leahy.
Subs: Stephen Kelly for Hegarty (85), Eunan Doherty for McDaid (89), Gearoid O'Brien for McCarthy (93)
Crumlin Utd: Amos Dezu; Jamie Callaghan, Sean Dixon, Kevin Lisimba, Matthew O'Donnell; David Brennan, Jonothon O'Donoghue, Ryan Reape, Olakanye Martins; Zach O'Hagan, Cameron O'Brien.
Subs: James Lee for O'Brien (72), Lee Fulham for Ryan (80)
Referee: Ray Conlon.
Linesmen: Dean Stanson & Martin Hatchett.