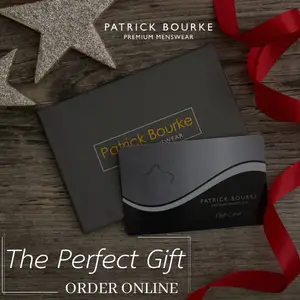 *Newmarket Celtic's Daithí O'Connell. Photograph: Ruairí Price
The race for Clare soccer's Premier Division title continued on Wednesday evening when the leaders Newmarket Celtic and Avenue United maintained their strong challenge for the title.
Holders Celtic hold a slight lead and the destination of the title rests between themselves and Avenue United with most followers believing that their meeting in a few weeks time will decide the outcome.
All too easy for Avenue
Avenue United A 5
Lifford 0
Venue: Roslevan
Elias Kunz and Gary Roche both scored twice as Avenue accounted for their neighbours Lifford last evening. Mark Roche was the other goalscorer for the Roslavan based outfit who led 1-0 at the halfway point. They were 2-0 up on the hour mark against a Lifford side which finished with ten men due to injury.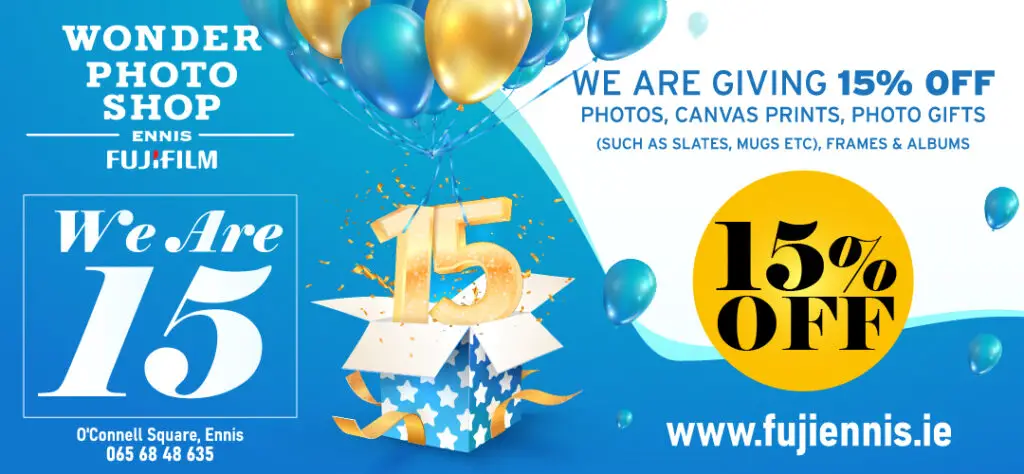 Avenue were never in doubt for the entirety of the contest, David Russell's side now look forward to a Cup semi-final against Shannon Hibs in Frank Healy Park on Saturday evening.
Avenue United; James Tierney; Cullen McCabe, Simon Cuddy, Dylan Casey, Conor Hehir, Philip Talty, Mikey Dinan, Eoghan Thynne, Mark Roche, Elias Kunz, Thomas Hehir;
Subs; Shane Brown for C. Hehir; Alan Roche for Dinan; Gary Roche for T. Hehir; Dylan Barry for Thynne; Steve Jordan for Talty
Lifford; Rhys Phillips; Eoin Monaghan, Ethan Cronin, Michael Junaid, Guillermo Dan Daly, Niall Guinnane, Gary McNabpoe Dylan Ryan, Keith Shea, Paul Martin
Subs; Matty Davenport for McNaboe; Nathan Rezende for Cronin; Darragh Madigan for Guillermo; Zack Guilfoyle for Guinnane; Jean Ganda for Ryan.
Celtic keep League retention bid on track
Shannon Olympic 0
Newmarket Celtic A 5
Venue: Olympic Park, Shannon
Holders Newmarket Celtic A had the points secured by half time in this tie. All five goals came in the opening half from Gearoid O'Brien, Eoin Hayes, Dave McCarthy, Steven Kelly and Ronan McCormack.
A win was always expected for Mark O'Malley's charges whose focus now switches to the Cup semi-final this Sunday where they face Lifford.
Shannon Olympic; Piotr Kaluza; Benjamin Cantillon, Dan Clair, Rob Clair, Pa Madden, Dean Power, Sean McDonald, Ray Quigley, Ryan Kelly, Declan McDonald, Mateusz Chelminiak
Newmarket Celtic A; Shane Cusack; David O'Grady, Eoin Kelly, Stephen Kelly, Cael Gaffney; Cathal Hayes, Gearoid O'Brien, David McCarthy; Daithi O'Connell, Eoin Hayes, Ronan McCormack
Subs: Ciaran McCoy for E. Hayes Pat Mc Daid for McCormack; Conor Mc Daid for S. Kelly; Martin McCarthy for O'Brien; Davy Lennon for Gaffney
Mountshannon march home from Ennis with the points
Mountshannon Celtic 4
Ennis Town 0
Venue: Lees Rd, Ennis
Paddy Fitzgerald scored twice while William Glass and Guy Vigurs also found the net as Mountshannon Celtic accounted for Ennis Town on Wednesday evening.
For Tony Downey's Ennis Town, they have now conceded eleven goals in two outings following their 7-0 drubbing at the hands of Avenue Utd A at the weekend in the quarter-finals of the Banner Carpets and Flooring Clare Cup.
Mountshannon Celtic; Andy O'Dwyer; Ben Harrington, Oran Scanlan, Michael Barrett, Sean Brown, Martin Cunningham, Ronan Dooley, Luke Sugrue, Guy Vigurs, William Glass, Paddy Fitzgerald;
Sub; Harry Gaffey for Harrington
Ennis Town; Peadar O'Keeffe; Declan Ensko, Sean Perrill, Chibby Okoye, Stephen Horgan, Eoin Keenan, Paddy Bugler, Peter O'Brien, Davy Keenan, Dean Coughlan, Lee Clohessy;
Bridge quieten Hibs
Shannon Hibs 2
Bridge United 5
Venue: Riverside Park, Shannon
Bridge United A made the short journey to Shannon to face Shannon Hibs and they returned with the points.
The winners led 3-0 at the interval and while the home side pulled two back in the second half, the visitors maintained the three goal advantage to the finish.
Leon Daly, Brian Corry, Leon Kelly and Kieran Quinlan were on target for the winner whose fifth goal was an own goal. The Sixmilebridge side are on course to finish in fourth position in the Premier Division.
Billy Connors scored both goals for Shannon Hibs who have already been relegated to the First Division for next season.
Shannon Hibs; Damian Casey; Bobby O'Connell, Thomas McDade, Mikey Wall, Stephen Tuohy, Dean Devanney, Darragh McDade, Pa Devanney, Ciaran McKee, Billy Connors, Adam Ryan
Subs; Darragh Leahy for Ryan; Zygge Wall for T. McDade; Trevor O'Donnell for Connors; Darren O'Loughlin for O'Connell; Liam Devanney for P. Devanney
Bridge United A; Paul Tuohy; Leon Kelly, Michael Carr, Alan Mulready, Liam Buckley, Jonathan Downes, Dan Larkin, Adam Fitzpatrick, Paul Corry, Leon Daly, Brian Corry.
Subs: Steve Stewart for B. Corry; Kieran Quinlan for P. Corry; Adam Murphy-Black for Larkin; Brandon O'Halloran for Fitzpatrick; Mikey Carey for Daly.