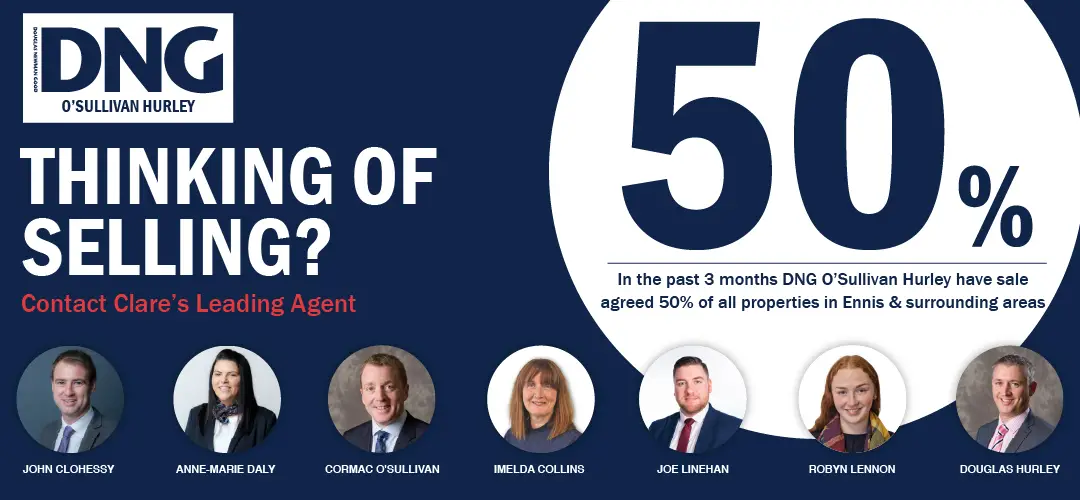 *Kilrush Shamrocks' Gearoid O'Brien. Photograph: Gerard O'Neill
Sitting proudly atop of the roll of honour list in the Clare SFC, Kilrush Shamrocks' championship aspirations have changed as of late.
Management: Aidan Daly (manager), Noel Ryan, Jim Young, Kevin Scullane, Patrick Rominasky
Captain: TBC
Titles: 21
Most Recent: 1987
Key Player: Gearoid O'Brien
Fresh Blood: To be submitted
Consolidating their senior status has become the primary goal in recent campaigns for the Shams. In 2016, Kilrush were relegated from the top tier following a 1-10 1-07 defeat to St Josephs Doora/Barefield in Kilmihil.
Their sojourn in the intermediate ranks didn't last too long, having lost the 2017 decider to Kilmihil, they regrouped and secured promotion twelve months later accounting for Kildysart.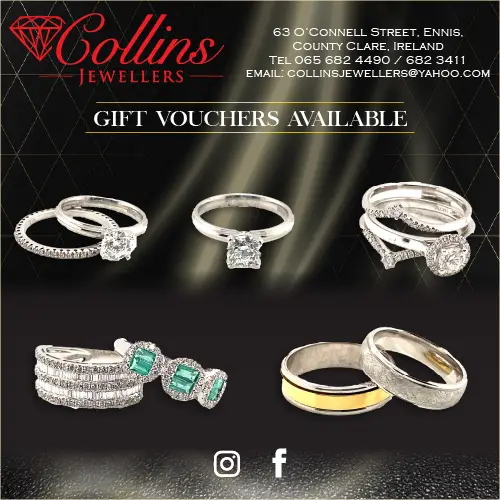 Pitted in Group One on their return to senior, the West Clare men accounted for Naomh Eoin/O'Currys but had no such joy against St Josephs Miltown and Kilmihil ending up in the relegation final where they managed to overcome Corofin and secure their status for 2020.
Aidan Daly has returned as manager of Kilrush having held the role in the past decade, he formerly managed Lissycasey and one of his initial moves has been to put county goalkeeper Stephen Ryan back between the posts for his club. The concession of ten goals in three championship encounters has influenced the decision.
Ryan had lined out in attack for the Shams in last year's championship, instead Billy Clancy is to wear fourteen while county panellist Gearoid O'Brien is expected to feature at midfield.
From the side that prevailed in the 2018 intermediate decider they have lost ten members of their starting team plus four substitutes that featured. Their back six on the day of Padraig Browne, Ross Cullinan, Damien Carey, Cian Murray, Niall Gilbride, Darragh Bolton are all gone while Jim Young, John Kelliher, Ruaidhrí O'Connor, Matthew Moloney. Michael Shannon, Darragh Kelly, Stephen Sweeney and Colm Prenderville are unavailable for selection.
"With the year that's in it, it didn't suit a lot of lads between work commitments, injuries, we'd a lot of older lads with young families that didn't feel they could commit this year. We have fifteen to twenty lads there but they wouldn't have much experience at this level," selector Noel Ryan explained.
There is no relegation this year which takes a weight of pressure off what will be a young Kilrush lineup. They will go in as underdogs for Saturday's encounter with Éire Óg but must bring with it a sense of focus and strict discipline.
Saturday is not the be all and end all for Kilrush, Noel outlined. "We're going in and hoping to compete. Aidan came in as manager this year, he wouldn't know a lot of the lads and we've just been getting to know them. We're glad that we've a free cut at it this year, there's no relegation so that is something we can work towards, it's a two year rather than a one year plan".
Their approach will be different, he said. "They are relaxed enough, a lot of them don't know what they are facing into, they are going to play away and hope for the best, get out and enjoy it. We're lucky to be even playing football at all, there are bigger things to be worrying about than a game so we just want lads to enjoy it and see where it takes us".
With no pressure on the 21 time champions for this campaign, it offers the prospect of something new, whether Daly's charges can deliver on this remains to be seen. Like every other outfit, they have no form guide to go on, the quicker they can climb to championship pace will be crucial in Cusack Park this weekend, it's not often the men from the West have appeared in the county grounds at senior level, it is now up to them to make it count.