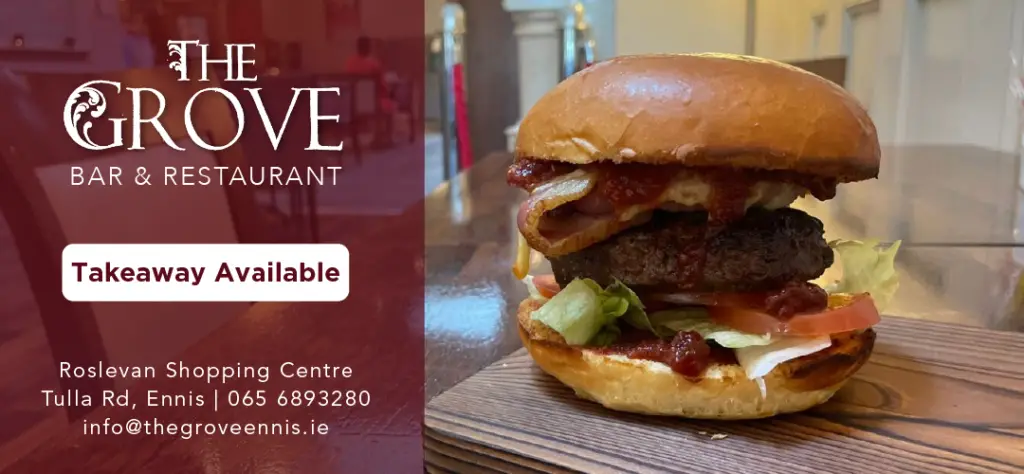 One of the first covered sprinting tracks in the West of Ireland located in Co Clare has been given the seal of approval by an Irish Olympian who described it as "a perfect surface for training".
West Clare Sport and Fitness officially opened their five-lane 120m synthetic surface sprinting track on Tuesday morning. The state of the art facility in Cooraclare was built at a cost of €215,000 and compliments the already impressive cross-country track which opened in 2013 and the flood-lit 1km loop which was added two years later.
Innovation is etched all over the offering. From the iconic Olympic hoops manufactured from findings in scrap metal collection to the make-shifts seats made out of tyres to allow walkers take a rest during the loop walk. A 'Bee Hotel' and a bus-stop also appear along the unique cross-country route.
"It's been a long road but we are here and will be able to enjoy a wonderful facility," secretary of West Clare Sport and Fitness, Dermot Galvin stated at the official opening of the sprinting track this week where Thomas Barr was the guest of honour. He recalled that a conversation with his brother-in-law and fellow committee member, Joe Garry a decade ago was the start of their project for transforming athletics in the area.
Galvin's contribution was lauded by Chairman, Shane Gallager. "The farmers around here just thought it was going to be a big cow shed when it started going up first. Dermot has poured blood, sweat and tears in here, not only is he here nearly every single day of the week but he trains the young lads and has put committees together and has done all the chasing and everything that went in to making this place possible, without Dermot this would still be grazed by one of Joe's donkeys. The place is a real tribute to Dermot".
Athletics will grow as a result of the covered sprinting track, Irish Olympian 400m hurdler Thomas Barr remarked. "I'm very jealous, this is a fantastic facility. For a small sport of athletics, to have something like this for you to use for field and track with a perfect surface for training, I'm very jealous of the fact that you have this here and will have this for years and years to come. Ye are extremely lucky to have this".
Funding for the project came from the Department of Sport (€48,000), Clár funding from Clare Clare County Council (€46,000), Tomar Trust (€33,000), the JP McManus Benevolent Fund (€10,000). Regular fundraisers have been held to aid in meeting the costs while the contributions of Cllr Bill Chambers (FF) plus the advice from Joe Carey TD (FG) and former TD Pat Breen (FG) were also acknowledged. "We made up the shortfall with table quizzes, midnight miles, a colour run, a golf ball fall. We've a dedicated committee, we've a bit of work left to do but we're nearly there," committee member Joe Garry admitted.
On what the facility can offer to the county, Garry outlined, "It is a huge asset not only to Cooraclare but to West Clare. They're coming here from out in the Peninsula, on a Wednesday night it's not uncommon to have lads coming down from Lisdoonvarna and back from Tulla. Once the cross-country season gets up and running, we'll have another facility here and we have to go about putting a plan in place to manage it so that as many people as possible have access to it".
An enthusiasm filled the air with a sense of pride at the official opening. Limited numbers could attend due to COVID-19 regulations, no Nissan cars were parked at the unveiling but it is the logo of the Japanese car manufacturer that best describes the potential in place for West Clare Sport and Fitness – innovation that excites. Such excitement will hopefully be capitalised on for athletics in the county.