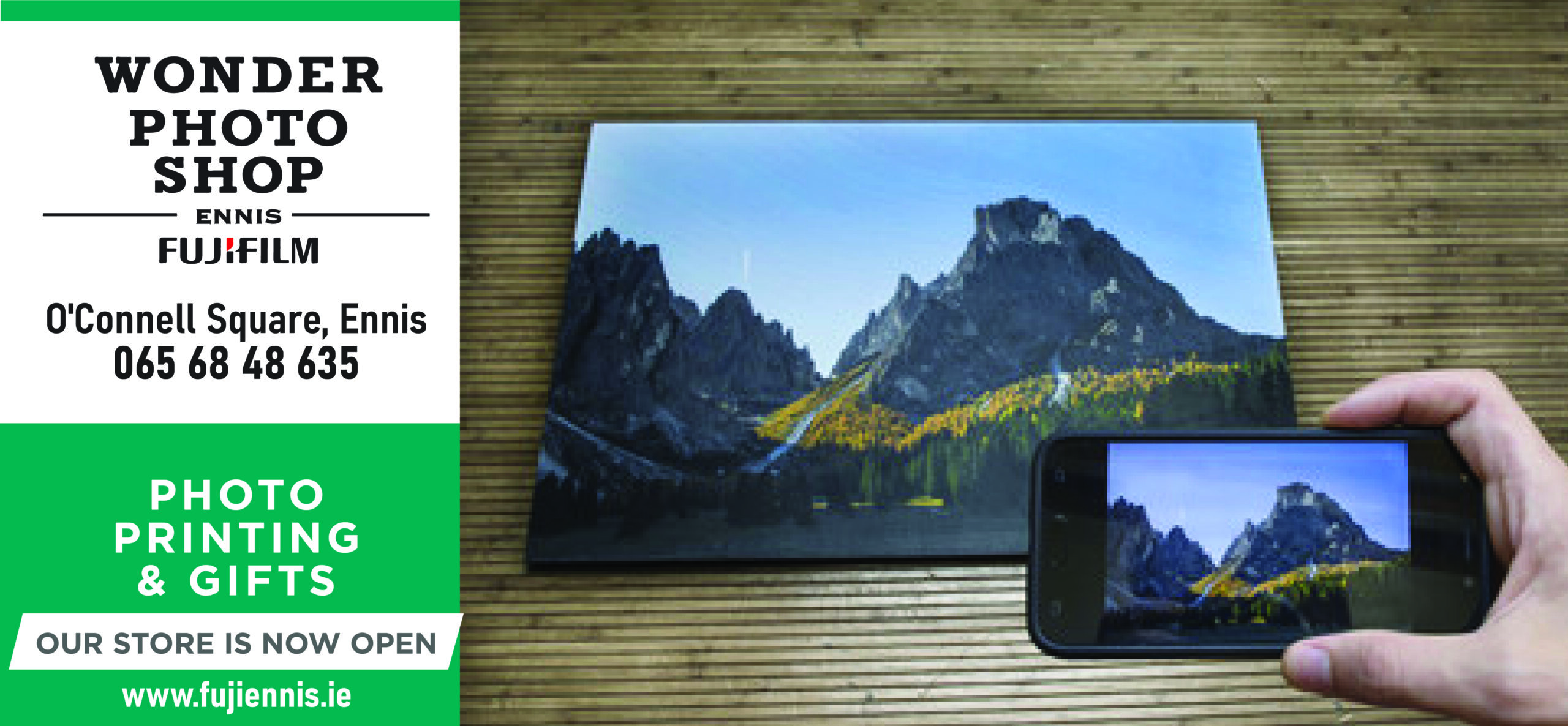 *Maeve Stone. 
Clare artist Maeve Stone has been announced as one of the 31 recipients of a national bursary award, which she has pledged to focus on climate and biodiversity.
Developed by the Association of Local Authority Arts Officers (ALAAO), in collaboration with the Arts Council, the national PLATFORM 31 bursary offers financial and developmental support for the 31 mid-career artists awarded.
Participating artists will receive an €8,000 bursary to invest in themselves and their practice, combined with participation in an advisory and developmental framework and a peer network.
Maeve stated, "I am delighted to have the opportunity to connect with so many exceptional artists across the country. As Clare's Platform 31 artist I will be focusing on fostering connections with the local county council, building community, and searching for projects that can help build hopeful conversations around climate."
Maeve is a director and writer for film and theatre whose work responds to issues of climate, diversity and revisits the canon with a feminist lens. She shot her first short film The House Fell, a portrait of grief and friendship in 2019 which premiered at Cork Film Festival and was selected for Fastnet Film Festival, Kerry Film Festival and Richard Harris International Film Festival throughout 2020.
Clare received the highest number of applications for the inaugural national bursary, which Clare Arts Officer Siobhán Mulcahy believes is a testament to the vibrancy of culture sustained within the county. "The quality of the applications across all art forms was heartening and we are proud to support film maker Maeve Stone from North Clare. Her contemporary film practice, coupled with her interest in the environment, offers an interesting starting point to her journey and to the supports she will receive through the Platform 31 initiative."
The nationwide invitation went out to artists of any discipline and practice, based in Ireland, as well as multi-disciplinary practice. Recipient artists disciplines included visual arts, theatre, dance, music, circus/street art, literature and film. PLATFORM 31 is managed by Wicklow County Council on behalf of The Association of Local Authority Arts Officers, in collaboration with the Arts Council.
"Support for artists continues to be much needed at this time and our congratulations go out to each recipient. I have no doubt the bursary, the network and peer support will be an invaluable experience over the coming months," concluded Head of Local, Place and Public Art, The Arts Council Sinead O'Reilly.