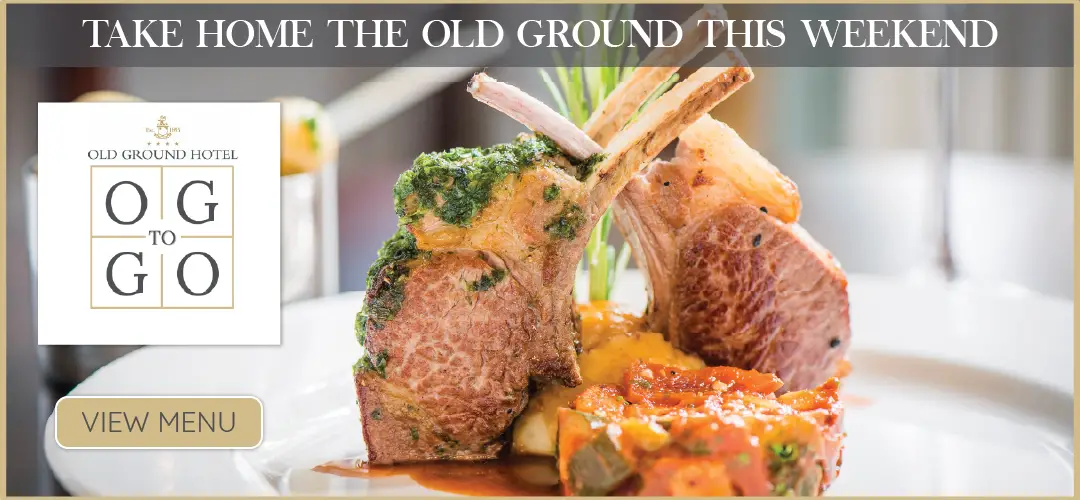 *The derelict Mushroom Factory in Tubber. Photograph Deirdre O'Mahony, Abandoned Clare, publication produced by Gregory Mc Cartney for Abridged magazine 2011
Buildings owned by NAMA in Co Clare are "falling into disrepair" and are contributing to a lack of life in towns and villages across the county.
Properties that came into NAMA's ownership in 2009 were brought back under the microscope at a recent meeting of Clare County Council by Cllr Joe Killeen (FF). He urged the local authority to use "its considerable resources to ensure that unoccupied buildings" were kept in a decent condition.
Enhancement of villages is maintained through advice, guidance and funding provided to Tidy Towns and community groups, Director of Service Leonard Cleary underlined in his reply. He believed the addition of extra staff to each Municipal District would have a positive impact on local areas. "This new approach should result in an improved surveillance and monitoring of buildings that are at a greater risk of falling into disrepair". It will also result in a greater emphasis placed on the Council's derelict sites function, he added.
Of the many buildings that were taken over by NAMA in 2009, Cllr Killeen remarked, "A lot of them are now falling into disrepair, many of them don't look well. Derelict buildings are structures in a ruined state or dangerous conditions". "Carelessness" was to blame in his view "to let them fall into disrepair when people are crying out for homes".
In February, one woman closing a shop in North Clare was shocked when a 6m metal shoot fell down beside the shop, the Corofin representative outlined, "A woman thought there was going to be an earthquake". More proactivity was needed to solve the problem of dereliction and he suggested the introduction of tax incentives might "make it more encouraging".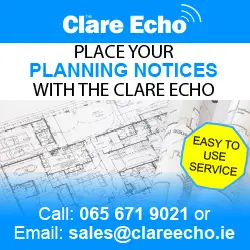 Cathaoirleach of the Rural Development Strategic Policy Committee, Cllr Pat Hayes (FF) was disappointed with the Council's response to the motion. "It is an issue we have raised in a lot of different areas". He added, "There is a real opportunity under rural development to take on this issue and bring it forward. Having a vacant houses officer isn't enough".
Kilkee has "a high rate of dereliction," Cllr Cillian Murphy (FF) told the meeting and "a lot of it comes down to NAMA". A hoarding of land is prevalent in the coastal location, he felt. "Instead of offering carrots, we should be using more of the stick," the tourism consultant maintained as he called on the local authority to consider CPO "to get those properties back into use".
Although he recognised the "merits" of the motion, Cllr Gerry Flynn (IND) felt the onus shold not be on the Council. "Out of our limited budget in Clare County Council, why should we have to enhance those buildings, why isn't NAMA doing it". Cllr PJ Ryan (IND) voiced his support and pointed out, "The village of Sixmilebridge suffers quite a lot from boarded up buildings, it is something we need to act on".
Preservation of old buildings needs to be examined by the local authority, Cllr Roisin Garvey (GP) stated. "If you want to have a shop and live above it, it is the double the cost. It is very difficult at this time to make it viable". Cllr Pat Burke (FG) also issued a call to action, "Something has to happen here, it's fine to be building towns on the outskirts but we have to be developing in the centre of towns and villages".
Eliminating the 100% rates refunds that was offered to NAMA owned properties is essential, Cllr Johnny Flynn (FG) believed. "We have an obligation as a rating authority to face up that we offered 100% refunds to NAMA owned properties. If we get rid of the 100% rates refund, we would get them open to incorporating new residents and shops. There must be a scheme that if a property is well maintained it gets some refund and if it is not well maintained it doesn't".
Half of Parnell St in Ennis is derelict, Cllr Pat Daly (FF) claimed and reminded councillors that urban renewal was prioritised there twenty five years ago. "There is nothing worse than seeing streets and villages in towns derelict". Concluding the discussion, Cllr Clare Colleran Molloy (FF) said it requires "a national radical change, it must emanate from the centre".
*NOTE: This meeting and discussion took place prior to the outbreak of COVID-19 in Clare.