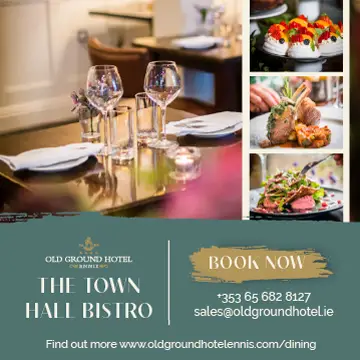 Is cuimhin liom babhta agus mé i mo scorach óg in Inis Oírr go raibh orm an chéad léacht a léamh ag Aifreann an Domhnaigh / I remember once as a young strapping lad on Inis Oírr one Sunday that it was my turn to read the first reading at Sunday Mass.
By MacDara Ó Conaola
Bhí chuile rud thar cionn gur shroich mé an Séipéal / Everything was fine until I reached the Church. / Cheap mé go raibh mé ró-luath, mar ná raibh deoraí thart. Sagart ná duine cráifeach ar bith a bhí le feiceáil ach na préacháin ag breathnú orm agus mé ag scríobadh mo chloigeann / I thought I was too early as there was nobody around. There wasn't a Priest or devout parishioner to be seen, only the crows and them looking at me scratching my head. / Is ag baile a chuimnigh mé gur athraigh an t-am / It wasn't until I was back home that I remembered that the time had changed.
Lean ar na meáin-shóisialta muid ag @ClárAsGaeilge, Twitter, Facebook agus Instagram.
Go dtí an tseachtain seo chugainn, bígí ag caint i nGaeilge le chéile!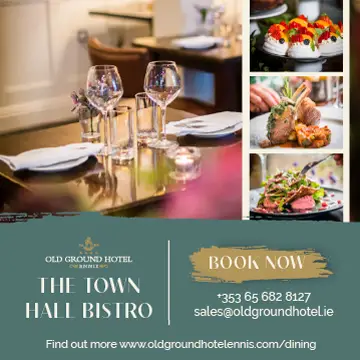 Imeachtaí/Events:
Scéalaíocht do pháistí / Story time i nGaeilge le MacDara, Dé Máirt, 28ú Márta, Leabharlann De Valera, Inis, 15.00 – 15.30am, Saor in aisce / Free of charge
Cúl-chaint le Domhnall Ó Loingsigh chuile Dé Sathairn, ag 9am ar Clare FM
Ciorcal Comhrá san XPO, i gCill Iníne Baoith, chuile Dé Céadaoin ag 7.30pm
Rith le Ruairí, chuile Dé Máirt ag 7.30pm, ag Local Motion, Inis
Caint agus Comhrá, chuile Dé Luain ag 11am sa gCopper Jug, Dé Céadaoin ag 11am in Insomnia (Tesco), oíche Déardaoin sa Temple Gate (8pm), agus Dé Sathairn i nGlór, Inis, 11am-12pm
Scéalta agus Rannta le Chéile, chuile Dé Céadaoin i Leabharlann Shráid