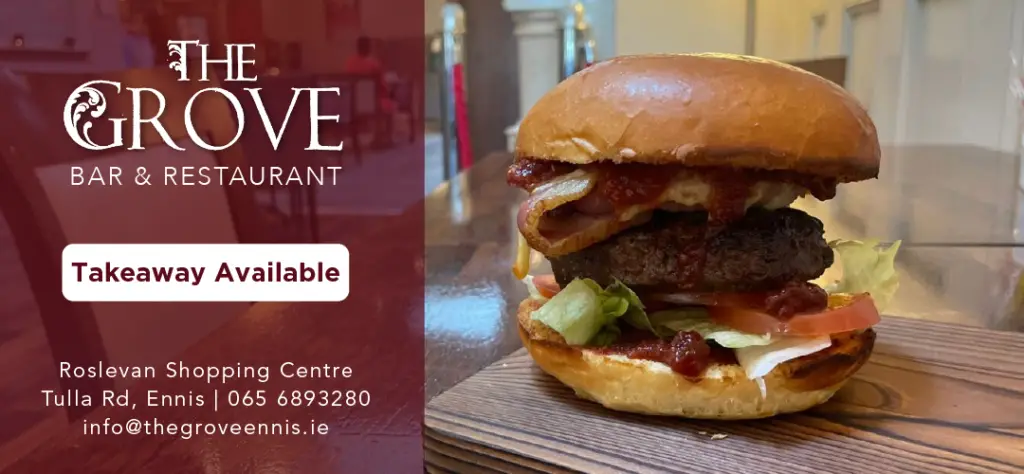 *Marie McMahon. Photograph: John Mangan
A North Clare woman has spoke publicly for the first time about the horrifying last days endured by her deceased husband on a trolley at University Hospital Limerick.
Last April, Thomas 'Tommy' Wynne died suddenly. He was admitted to hospital and spent 36 hours on a trolley "in the same position" before his death, leaving behind a wife, a daughter, son-in-law, two brothers, one sister, extended family and friends.
His wife, Marie McMahon from Ennistymon spoke openly about his final hours at a protest held in the county on Sunday organised by Friends of Ennis General Hospital in conjunction with the Restore Shannondoc Group.
Upon admission by ambulance to the A&E at UHL, Tommy was triaged and transferred to section c of the unit. Recounting the conditions there, Marie stated "His trolley was placed on a corridor behind others, the cubicles were full as was one side of the corridor, within a very short time more trolleys had been placed on the opposite side of the corridor so it quickly filled up, there was just enough space between both lines of trolleys to walk up and down but not enough space for equipment to be brought through or indeed for staff to access cupboards, this meant that each time anything had to be moved in the area, patients in trolleys had to be moved to accommodate them, there were very few staff in area c and when they did appear over a fourteen hour period, it was to do specific tasks with specific patients. There was no one at no time taking an overall view or indeed attempting to liaise with patients. Most patients there were unaccompanied and alone".
According to Marie, nurses took Tommy's bloods and checked his blood pressure twice in the space of fourteen hours. On these occasions, she raised her concerns to staff that he was having mini strokes and susceptible to blood clots. "I asked to see a doctor and was told somebody would be with us soon, this was at 10pm, we had already been waiting since 1:30pm, we waited until the following morning at 03:15am to speak to a doctor, a total of fourteen hours, fourteen hours for a doctor to see someone whose symptoms fitted the criteria for act fast.
"During that period of time what I witnessed was appalling, people desperate to use the toilet and unable to get out of the trolley, some of them were confused and upset. I saw a woman being handed a bed pan and having to manoeuvre herself onto it while the rest of those present tried to ignore what was happening. I saw a man on a trolley opposite my husband handed a urine bottle which he had to try and deal with under his blanket, this was a scenario repeated a few times during that period of time. I went outside to the waiting area on more than one occasion to try and make some phonecalls, while there I spoke to others whose loved ones were suffering the same. There was one confused person who kept getting up and wandering off, at one stage he went out of the zone, towards the front and it was difficult to find a member of staff to follow him. Other patients were sick and vomitting into bowls and constantly retching, all of this was taking place in full view of anyone in the area, there was no screens available for privacy, indeed if they had been available there was nowhere to put them as there was not enough space to put them into, zero respect, dignity or compassion shown to anyone who was on a trolley or sitting on a chair".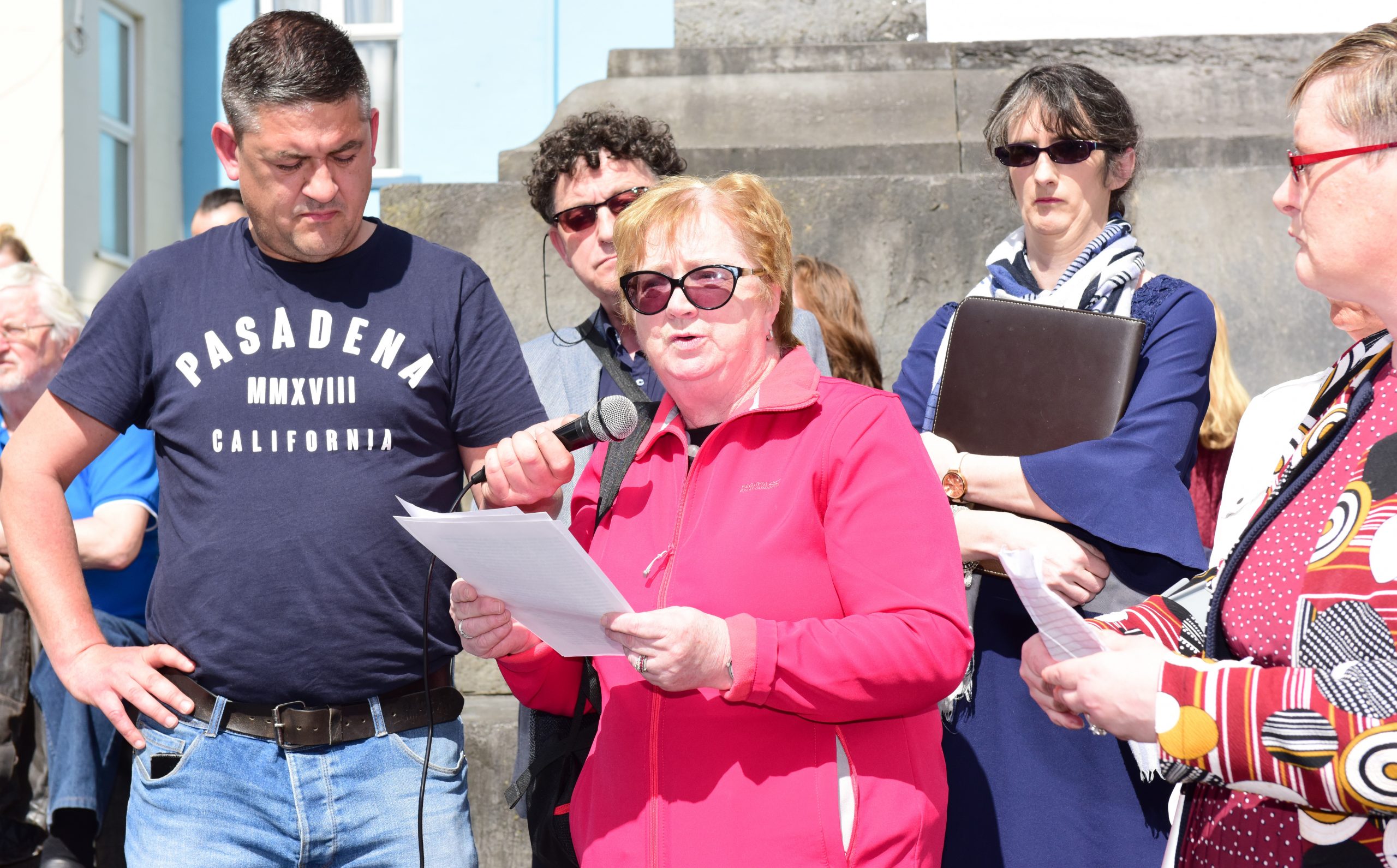 McMahon deplored the embarrassing situation where individuals most intimate and private details were relayed with "no concern whatsoever for their privacy". She felt that "nobody seemed to be in overall control" at the hospital. "I approached the desk at 10pm having waited some considerable time for anyone to appear, asked if I could speak to a doctor and ask how much longer I would have to wait, I was told that he was next to be seen and the doctor would be with him shortly. The doctor finally arrived at 3am, I left the hospital at 4am with the pleadings of my husband to take him home".
When she returned to hospital the next day shortly after 1pm, Marie observed "nothing had changed, his trolley was still in the same place". "I made a few attempts to get information, finally I was told he had been seen, would be admitted and that he was awaiting an MRI, I asked some further questions and was told I needed to speak to a doctor, I asked if this could be arranged and was told yes. I waited and waited, no doctor came".
However her husband was getting distressed with the lack of treatment and medical attention so Marie decided to depart the hospital later that evening. "Tommy was getting very upset and kept begging me to bring him home, I explained to the best of my ability what was happening and that he was in the best place where he would be looked after. I had to leave him at approximately 7pm as he was getting so distressed saying I would return later. He said if I did come back he was coming home with me and said not to come back until morning, during that time no member of staff approached him or checked on him. I reluctantly kissed him goodbye and left him tired, confused and upset, I thought I was doing the right thing. Sadly at 10:55pm that night Tommy was found unresponsive on that same trolley still in the same position where he had been placed 36 hours earlier, I hate to think of his last few hours alive, it was cruel, inhumane and barbaric, no human being should ever have to go through that yet it is happening everyday at UHL and UHG".
Not long after his funeral, Marie wrote to the Taoiseach Leo Varadkar and Minister for Health, Simon Harris complaining about the way her husband was treated. Minister Harris took three months to respond while Varadkar has yet to reply to her correspondence. "If I had a cent for everytime people have said to me since I or a member of my family had a similar experience I would have a considerable sum but people don't know where to go or where to turn. The complaints process is there to send you away. Management will try and give the impression it only happens occasionally, it is happening every single day and has been for years not months. If we were to visit A&E now we would see the same things being replicated, questions have to be asked as to what happens to those who have nobody to speak for them or ask questions.
"There is something particularly rotten in UHL and the failure to try and change or address the problem is galling. I and members of my family have tried to address issues by contacting politicians from right across the political divide, indeed the first conversation I had with a politician was within a few days of Tommy's death, most that I've written to including An Taoiseach have not bothered to acknowledge contact let alone give us the courtesy of a reply yet Leo Varadkar is able to write a hand written note to Kylie Minouge".
Concluding her address, Marie demanded action from Clare's politicians to improve the health system in Ireland. "Our people are scared to get ill, scared to call an ambulance, scared to go into hospital, what have we become by allowing this".