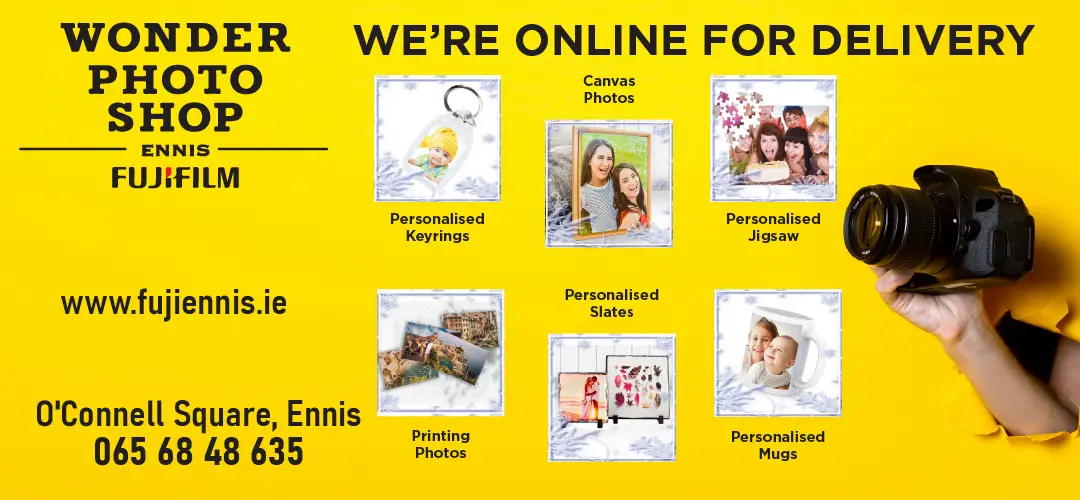 A Clarecastle councillor has led the call for funding to be set aside for the development of a comprehensive masterplan along the Shannon Estuary way in Clare County Council's upcoming Budget.
Clare County Council will put its annual budget before councillors at a meeting this Friday in glór. Cllr Paul Murphy (FG) wants funds to be set aside by the local authority to conduct a "comprehensive masterplan" at Ballaghafadda on the Kildysart Rd in Clarecastle which he believed could become "an anchor destination along the Shannon Estuary Way".
Potential uses include as a motorhome and camping facility. Some of the "50 odd acre" site is "prone to flooding," Murphy acknowledged. "It would make some package to market properly if we could get proper funding streams in place," he maintained.
Previous motions on the subject have been tabled in December 2017 and September 2019 before the Ennis Municipal District plus a meeting of Clare County Council last November. Murphy's request for the motion to go before last month's meeting of the local authority was rejected by the Corporate Policy Group.
As she seconded the motion, Cllr Clare Colleran Molloy (FF) praised her colleague for the "vision for these lands" that has been highlighted consistently. "We've all been forced to reflect on what we value, we've began to respect the outdoors more".
Cllr Pat Daly (FF) noted that the lands were already owned by the Council and possessed "great potential" in "a beautiful area".