*Enda Murphy has a shot on goal. Photograph: John Mangan
Tulla Utd deservedly booked their spot in the second round of the Banner Carpets and Flooring Clare Cup.
Tulla Utd 4
Lifford A 3
Venue: Cassidy Park
Originally due to take place on January 19th, this first round tie was viewed as a winnable one by both outfits.
Lifford started the game with ten men and Tulla finished the encounter with ten men yet neither side was shown a red card. Eoin Kane was late arriving to the clash and was thrown into the mix minutes after his arrival for the hosts. An injury to Darragh Murrihy on forty two minutes and the absence of any substitutes meant the East Clare were down to ten men for the remainder of the game.
Striker Craig McNamara gave the visitors the lead inside ten minutes as they bossed the opening half. The youthful Tulla side went two in front on thirty two minutes when Enda Murphy had a free header which was an effort Sean O'Reilly was unable to get a hand to.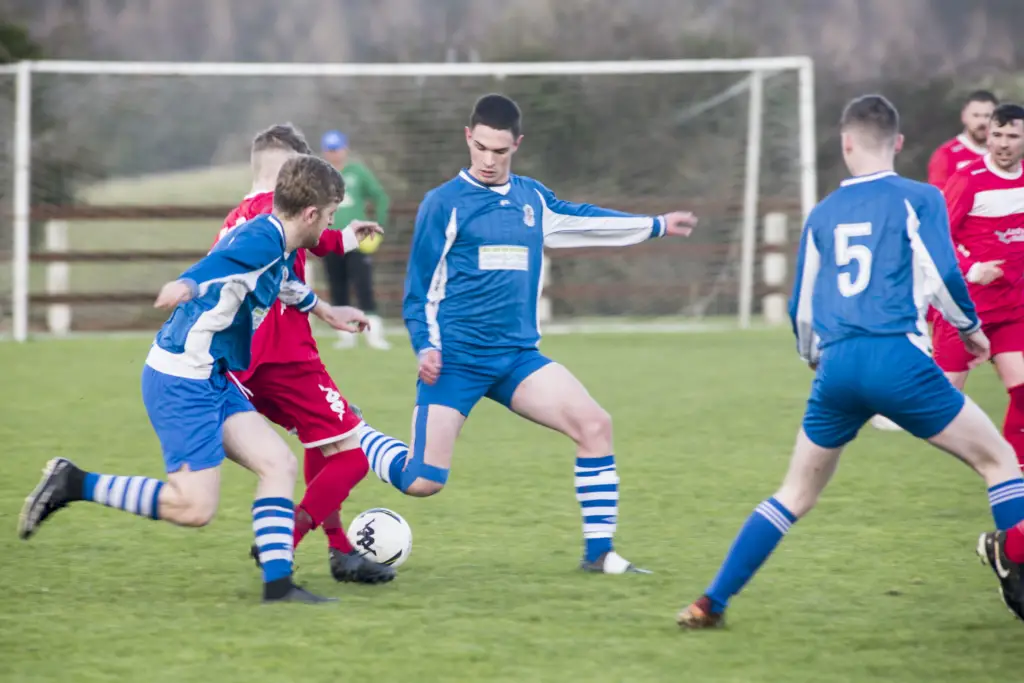 O'Reilly did manage to keep out first half efforts from Brian McSweeney and a Joe Sullivan free as the Ennis club found themselves on the retreat. Oscar Traynor panellist, Ruairí Norrby came close to getting Lifford off the mark on thirty six minutes, although his shot did beat Luke Woodrow it slid to the right hand side of the post and narrowly wide.
With a 2-0 advantage, Tulla were wary of a difficult second half with an injured Murrihy having to retire. It didn't deter them as they struck for goal four minutes into the second half. Conor Whelan put Enda Murphy through on goal, his initial effort was stopped by O'Reilly but Murphy reacted quickest to the rebound and tapped the ball to the net.
From the tip-off Ethan Cronin's shot just sailed over the bar, a subsequent cross from full-back Dan Daly had too much on it as they worked to get off the mark. Maher had a header cleared from danger by Eoin Kinsella but Lifford's perseverance eventually paid off.
Ethan Cronin scored from the penalty spot on sixty two minutes, Luke Woodrow did get a touch to his shot but managed to let the ball roll under his body. Tulla's response was admirable as Enda Murphy completed his hat-trick in their next attack having been passed the ball by Lifford's TJ Ajisomo to leave him with only O'Reilly to beat.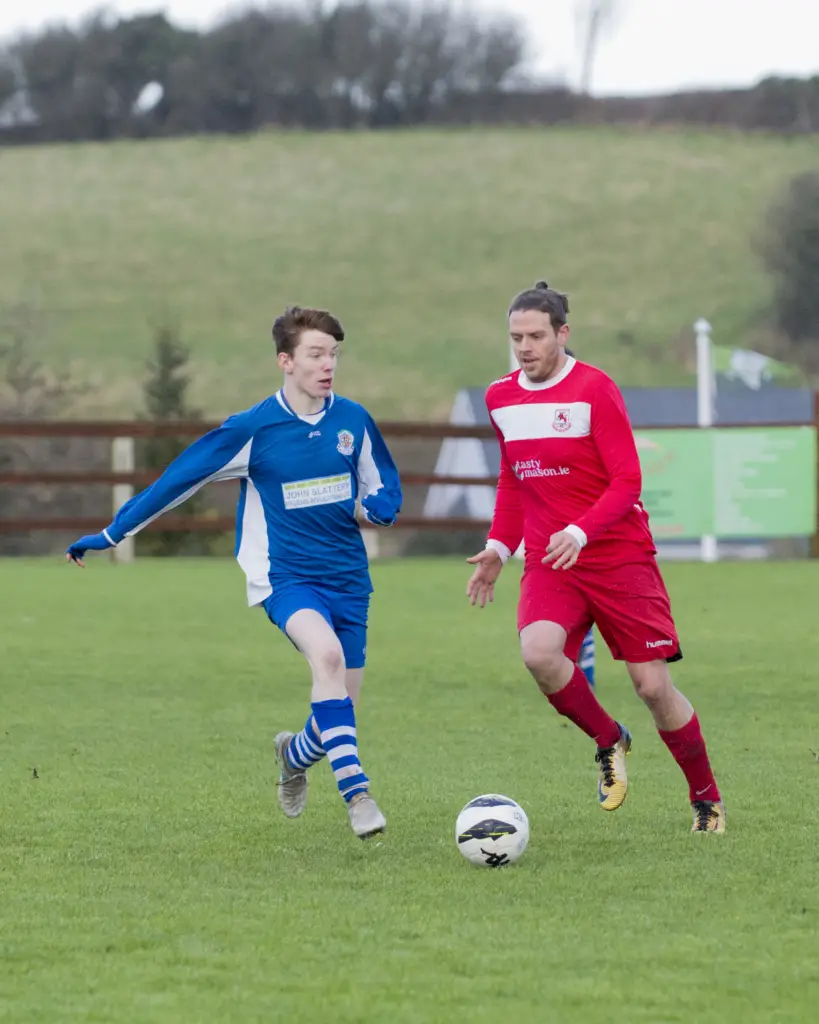 Tulla may have had youth on their side but not experience and this showed in the final twenty five minutes of the contest. The extra man also aided Lifford's cause as they finished the stronger with Ruairí Norrby scoring two goals, the Ennis club had six scoring opportunities in the final ten minutes but the first half foundation was sufficient to see Eddie Corry's men hold on.
Located in the bottom half of the Maloney Garden Machinery Premier Division, a long Cup run would have been a needed boost for Lifford. However their disorganised first half and disjointed display was their undoing. For them, Dan Daly and Ruairí Norrby did well in patches.
Capable of putting together better moves on the day, Tulla's advancement to the second round is fully justified in this instance. With just one win from ten games in the T Sheils & Company First Division League, their emphasis should be on using the Cup to coincide with a strong finish to the League. Enda Murphy, Conor Whelan, Craig McNamara, Conor O'Callaghan and Adam O'Neill were best for the winners.
Tulla Utd: Luke Woodrow; Joe Sullivan, Tom Vaughan, Conor O'Callaghan, Daragh Murrihy; Adam O'Neill, Brian McSweeney, Conor Whelan, Eoin Kinsella; Craig McNamara, Enda Murphy.
Lifford A: Sean O'Reilly; Dan Daly, Ethan Cronin, Ian McMahon, John Maher; Jason Devitt, TJ Ajisomo, Ruairí Norrby; Cian Bourke, Dean Coughlan.
Subs: Eoin Kane (16), Garry McNaboe for Bourke (HT)
Referee: Dylan Shannon