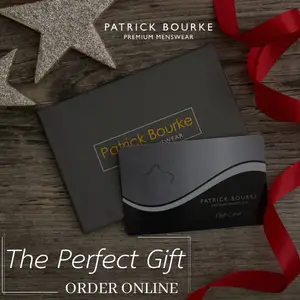 *Cllr Ian Lynch, Cllr Cillian Murphy and Michael Harty. Photograph: John Mangan
A WEST CLARE representative has admitted he is "gobsmacked" that the HSE do not have a geographic breakdown on where in the Mid-West patients are admitted to University Hospital Limerick (UHL) from.
Multiple pieces of data surrounding admissions to UHL over the past year were requested by Cllr Cillian Murphy (FF) at a meeting of the HSE Regional Health Forum West.
Absence of many basic forms of such detail prompted UL Hospitals Chief Executive Colette Cowan to state, "I can categorically say the HSE does not hide data".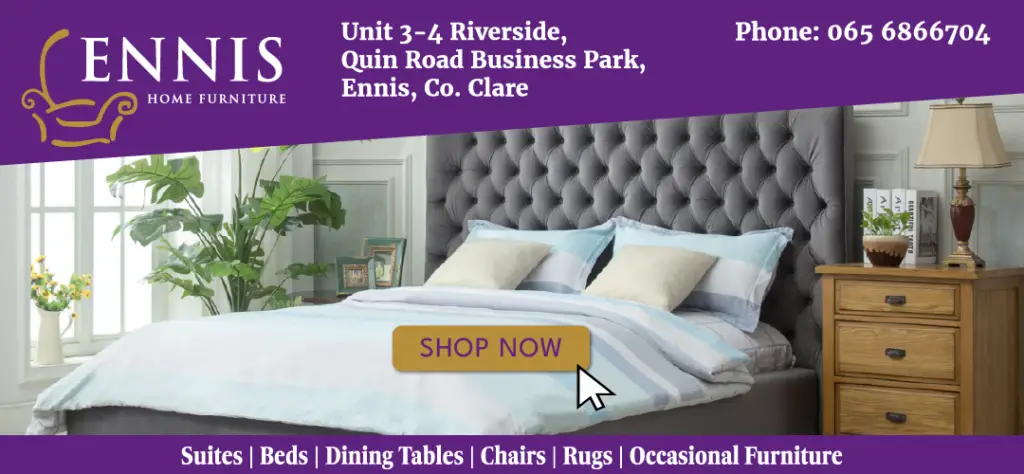 Firstly Cllr Murphy sought a geographic breakdown, by county based percentage, of the presentations to the emergency department in UHL last year, how much of these occurred within 8pm to 8am from Monday to Friday and also Saturday and Sunday and how many of the patients could have been treated in a medical assessment unit or local injury unit.
For the first seven months of 2022, a breakdown of the numbers attending the ED through the National Ambulance Service showed that of the 4,122 attendees, 45 were Echo priority and more than 1,800 were Delta priority leaving an approximate 2,270 as lower priority calls. Murphy asked for information on how many of the 2,270 could have been treated in either Ennis' MAU or LIU.
79,891 was the total attendances to the ED in UHL last year, 15,358 (19%) of which were between 8pm and 8am from Monday to Friday and 6,517 (8%) were within the same timeframe for Saturday and Sunday.
Ms Cowan said, "It is not possible to determine if a case assessed in the ED could have been treated in an MAU or Injury Unit as this information is not recorded in such a way that a report can be easily generated. This would require the manual review of each individual presentation, this is also the situation for the county based data requested".
Both injury units in Ennis and Nenagh had their busiest years to date in 2022, a total of 38,523 patients attended the Injury Units in Ennis, Nenagh and St John's, representing a 30% increase on 2021.
Absence of the requested data was frustrating, Cllr Murphy said. "At the core is understanding what the issue with overcrowding in UHL is, if we don't cover the wider systematic issue I don't think we can begin to address the problem".
Failure to compile the data on where the patients are coming from and if they could be treated in Ennis is "staggering," he remarked. "Extending opening hours of the local injury units might be a start but of course it's useless without understanding the other two parts of the question, if we don't understand how they can be treated in another pathway it's useless, I find it extraordinary that the geographical breakdown isn't available. At the most basic level it is surely essential to finding out the root causes".
An IT consultant who the Kilkee representative discussed the matter with said they were "gobsmacked" the data was not available. "Every person I spoke to point blank refused to say the data was not available, questions about why it isn't published is another kettle of fish". He added, "If UHL and the HSE want to solve the problem in the ED, this is at the most basic data gathering. IT experts are saying this isn't anywhere not complicated. The best time to start something was twenty years ago, the second best time is today".
Speaking in response, Ms Cowan stated, "we collect lots of data". Over fifty percent of the attendances at UHL are walk-ins and self-referrals, she said. "Emergency calls may not have been seen by the physician, the paramedic or doctors so with all due respect they have to see them they can't just send them to the local injury unit".
Risk mitigation means the "right patients" must be sent to Ennis and Nenagh, the CEO added while referencing "international research on the golden hour" and the benefits of being seen at the emergency department. "If you want to find data fields you want to look at we're happy to do that. I can categorically say HSE does not hide data," she said.
Murphy replied to say the "most fundamental question" a patient is asked is for their name and address. "Everyone has to give their name and address when they come in and no one gets out the door without giving it. I refuse to believe it is not collected. I get that it might be slightly more whatever the word is. Surely we can put something into the system to say this person should have got into a LIU, at least we're somewhere down the track if we can say a certain % should go there rather than the ED. This isn't about UHL or HSE bashing".
"I'm not accusing you of bashing UHL I'll leave that to other people," Cowan commented.
JJ McGowan, Chief Ambulance Officer with HSE West said they cannot gather the data on a mass basis but could complete a sample over a one or two day period. "To do that on a mass basis would ensure we trawl through all patient records and we don't have the viability to do that".