*Cllr Paul Murphy. Photograph: Eamon Ward
Clarecastle councillor, Paul Murphy will sit on the most boards and committees of all twenty eight elected members of Clare County Council for the next five years.
Negotiations have taken place between the various political groupings on the local authority with all positions ratified during the June meetings at County Council and Municipal District level in recent weeks.
Fine Gael's Paul Murphy will sit on nine different bodies such as the Limerick Clare Education Training Board, Hunt Museum Trust, Local Traveller Accommodation Advisory Committee, Twinning Committee, Standing Orders Sub-Committee, Memorial Committee, Promote Ennis, Joint Policing Committee plus one of the local authority's Strategic Policy Committees. However only his post with the LCETB will result in payment.
Murphy's duties will also increase during the five year term, if as expected he takes on either roles of Mayor or Deputy Mayor of the Ennis Municipal District between now and the 2025 local elections, he will automatically join the Working Group for the Action Plan for Rural Ireland and the Market Advisory Committee.
Shannon councillor Mike McKee (SF) was only appointed to one body, the Local Traveller Accommodation Advisory Committee, the least of all elected representatives. Like all of his colleagues, McKee will also be on one SPC.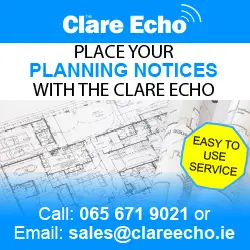 Clare County Council Board Appointments 2019 – 2024. All roles are non-paying unless otherwise stated.
Regional Health Forum West: Pat Burke, Bill Chambers, Roisin Garvey, Cillian Murphy. (PAID)
Chair Designate for SPCs: John Crowe, Gerry Flynn, Pat Hayes, Pat McMahon (PAID)
SPC: All
Joint Policing Committee: Michael Begley, Pat Burke, Bill Chambers, John Crowe, Pat Daly, Mary Howard, Gabriel Keating, Joe Killeen (2019-2021), Ian Lynch, Pat McMahon, Paul Murphy, Ann Norton, Alan O'Callaghan, PJ Ryan, Shane Talty (2021-2024)
Clare Rural Development Forum: Pat Burke (as Killaloe MD chair), John Crowe, Joe Garrihy, Pat Hayes, PJ Ryan
Southern Regional Assembly: Clare Colleran Molloy, Alan O'Callaghan (PAID)
Association of Irish Local Government: Michael Begley, John Crowe, Pat Daly. (PAID)
Twinning Committee: Michael Begley, Cathal Crowe (as Mayor of Clare), John Crowe, Pat Hayes, Mary Howard, Pat McMahon, Paul Murphy, Tony O'Brien, PJ Ryan
Local Traveller Accommodation Advisory Committee: Clare Colleran Molloy, Joe Garrihy, Mike McKee, Paul Murphy, Ann Norton, Tony O'Brien
County Rural Water Monitoring Committee: Pat Burke, Roisin Garvey, Shane Talty
Local Authority Members Association: Bill Chambers (PAID)
Local Community Development Committee: Bill Chambers, Gerry Flynn, Johnny Flynn, Cillian Murphy,
Standing Orders Sub-Committee: Bill Chambers, Clare Colleran Molloy, Joe Cooney, Gerry Flynn, Paul Murphy, PJ Ryan
Management Committee of Active Kilrush: Bill Chambers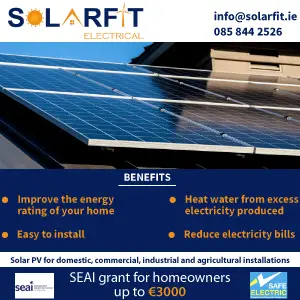 Memorial Committee: Cathal Crowe, Clare Colleran Molloy, Gerry Flynn, Paul Murphy, Ann Norton,
Working Group for the Action Plan of Rural Ireland: Cathal Crowe, John Crowe, Clare Colleran Molloy (for one year), Joe Cooney, Johnny Flynn (as Ennis MD Mayor), Roisin Garvey, Pat Hayes, Joe Killeen
Audit Committee: John Crowe, Pat Hayes
Western Inner County Railway Committee: John Crowe, Roisin Garvey, Pat Hayes, Gabriel Keating, Alan O'Callaghan
Irish Public Bodies Mutual Insurances Ltd: Clare Colleran Molloy (PAID)
Market Advisory Committee: Clare Colleran Molloy (for one year), Johnny Flynn (as Ennis MD Mayor)
Co Clare Road Safety Working Group: Joe Cooney, Cillian Murphy, PJ Ryan,
Promote Ennis: Pat Daly, Johnny Flynn, Paul Murphy,
Active Ennis Sports and Leisure Committee: Johnny Flynn, Mark Nestor, Ann Norton,
Purple Flag: Johnny Flynn, Mark Nestor,
Clare Sports Partnership: Joe Garrihy, Joe Killeen,
Board of glór: Roisin Garvey, Mary Howard
Ennis Tidy Towns Committee: Mary Howard, Mark Nestor,
Limerick Clare Education Training Board – Gabriel Keating, PJ Kelly, Joe Killeen, Paul Murphy, Ann Norton. (PAID)
Kilrush Amenity Trust – Gabriel Keating, Ian Lynch
Board of Clare Local Development Company – Gabriel Keating, Joe Killeen, PJ Ryan
Board of the Cliffs of Moher Centre Ltd – Gabriel Keating, Shane Talty
Management Committee of Active Kilrush – Ian Lynch
Kilrush Tidy Towns Committee – Ian Lynch
Board of Management of Kilkee Waterworld – Cillian Murphy
Hunt Museum Trust – Paul Murphy,
Board of Management of Lahinch Seaworld – Shane Talty
Lisdoonvarna Fáilte – Joe Killeen
Governing Body of the National University of Ireland – PJ Kelly (PAID)
Clare Development Forum: Mary Howard