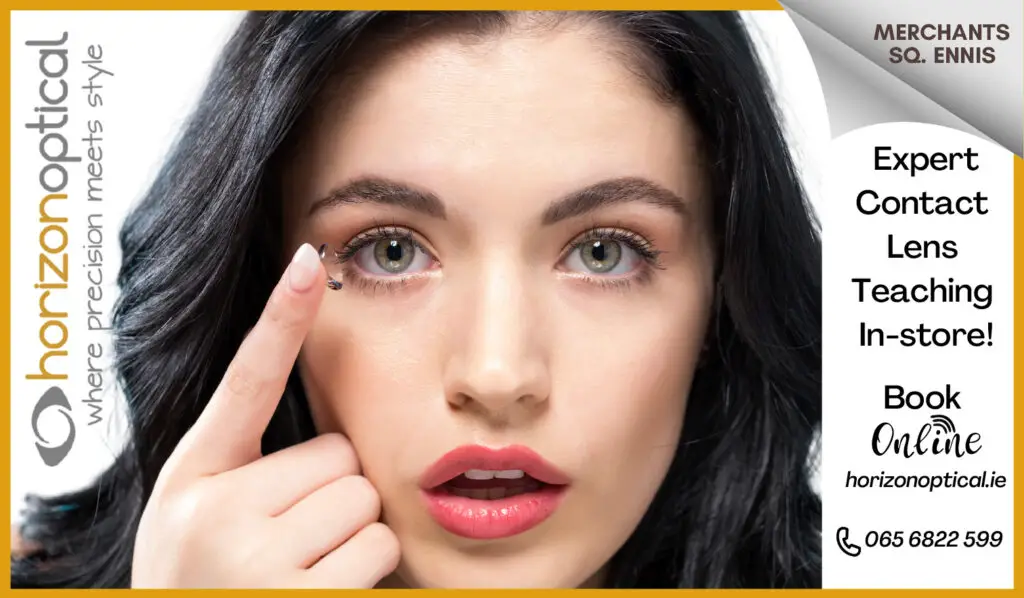 The Ennis Town U19 management; Tony Downey, Declan Cassidy, Denis Collins, Liam Kelly and Cillian Murphy. Photograph: Natasha Barton
SECURING A PROVINCIAL TITLE would represent a major statement for Ennis Town FC's to become one of the leading soccer forces in the county.
An impressive cup run with wins over Rockmount from Cork and Tramore FC have seen Ennis Town upset the odds already, they travel to Turners Cross to play Midleton FC for Friday's Munster U19 final which has a 7:30pm kick-off.
Manager of the Ennis side, Tony Downey is described by mentor Cillian Murphy as "the brains" of the operation, he has already watched their Cork opponents in action on three different occasions giving the Clare representatives an edge on their counterparts with the level of insight at their disposal. They are joined on the management by Denis Collins, Declan Cassidy and Liam Kelly.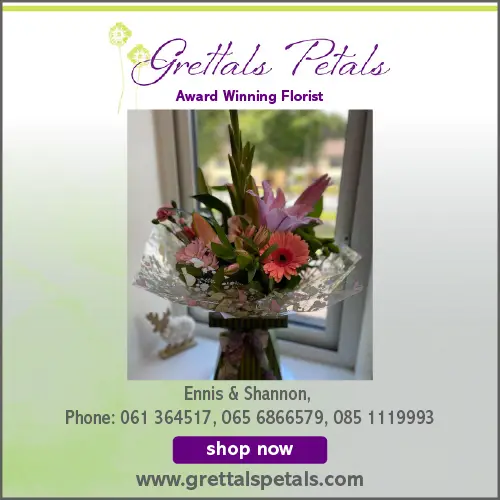 Downey has devised a plan which he is confident will see them crowned Munster champions. "They will give us a totally different game in comparison to the semi-final against Tramore who would be very similar to us, a good footballing side who keep the ball on the ground, strong up top with good strikers but these guys are totally different, they are big and strong all-round, they're like a strong GAA side. We have a plan in place, we've a full profile down of all their players, we have a plan going forward to beat them".
Defender Johnson Mununkum is ruled out of the final after tearing his cruciate ligament, Mikey Kelleher of Killimer is travelling but the return of Thomas Collins is timely.
He has also been in charge of the club's Premier Division side and admitted a conscious decision was made to try blood as many young players as possible this season. "It made a big difference to them because it strengthened them up and when they came back to their own age-group they were a lot stronger, when we played our first round in that Munster Cup we beat Shannon Town and scored four goals in that game, we then played Rockmount and scored another four, against Tramore they were strong favourites but we scored five. The season has definitely benefitted the team, all three strikers are scoring at the moment, we're going into this final on the back of a huge plus.
"Ennis Town haven't finished off the season really well at senior level but we did very well at the start and in the FAI and Munster, all these guys had a major role to play in all those. We've had sixteen or seventeen games more than the other clubs, it's been a tough long season but we've the fruits of the final and hopefully we can go on and win it. It will be great for our club if we can win this, no CDSL team has ever won a Munster final," he added.
By the calculations of the self-employed accountant, Ennis Town can become annual title contenders for the Premier Division if they retain the bulk of this U19 side who he hopes to see become Munster champions. "I firmly believe that in the next few years in the Premier Division, youth will be the success factor, to win this Munster U19s might give us the opportunity to bring in few more of that same age group, Newmarket are an ageing team at the moment but they still could do the double, it's going to be difficult for them to build, their average age is 34 or 35 and Paddy Purcell is over 40, Avenue's team is even an ageing side so they will be trying to bring in youth, it will be a toss and turn between the two of us, this could be a major turning point for Ennis Town".
For Murphy, the season's turning point came in their win over Rockmount at Lees Rd, "we thought this time were going to come up, be big and be on top of us, our lads were on it that day, they played exactly how we wanted them to, it all clicked, that day is when I thought this time had it".
Ensuring the occasion does not become a factor is another focus, the Ennis man acknowledged. "We've had three other games like this, we've gone down to Waterford, Avondale and Ballymun, the lads have played hundreds if not thousands of matches, this is just a match at the end of the day, yeah it will be in a place they are not used to and there will be a big crowd but they will try to not have that in their heads and play as if they're in Lees Rd".
Finishing off their underage careers with a win of this magnitude would be fitting, Collins remarked of the hard-working squad. "This team have been together for a long time, this is a final assault before going into adult soccer, they've been very successful at U16s and U17s, they missed out on Youths last year because of COVID, they are a great bunch of lads, great soccer players, it is a culmination of all the hard work they have put in, it's been a long season and a lot of them have been involved with our juniors who went a long way in the FAI and in Munster. We'd love to see the boys get over the line, it would be a great lift for them".
Work in the club academy is beginning to pay dividends, Denis felt. "We're still a relatively young club compared to the other clubs around, Avenue were founded in the 1980s and Newmarket Celtic before that, for Ennis Town it would be significant to break through, we won a Premier Division out of the blue a few years ago, we've had a good bit of success at schoolboys level but now we're beginning to see the fruits of our labour especially from the academy over the years, there's light at the tunnel with good players coming through to help bring us forward over the next couple of years and compete with these lads".
Claiming a provincial title would also strengthen their armour in the bid to retain players, both with the club and the sport, the Garda believed. "It's always an age where you have lads being pulled away with college etc but for lads interested in playing soccer that might be on the fringes of other clubs or have stopped playing and want to get back into it, they might see us as a team that want to play football, it would benefit us greatly and it would be brilliant to keep these lads, it would be a great incentive going forward".