*Crowds gathering on O'Connell St in Ennis. Photograph: Davy Roche
A SHARE OF THE SPOILS may have been the final outcome in the clash of Clare and Limerick in the Munster senior hurling championship on Sunday but the real winner was the Ennis economy.
An attendance of 18,129 flocked to Cusack Park for the hurling with a high quantity of the spectators making the most of the wining and dining options Clare's county town has to offer before and after the contest.
Streets of Ennis were heaving with heaving as a carnival atmosphere came to town bringing a much-needed lift to the local economy. Neighbouring supporters were availing of roadside parking spaces up to five hours before Colm Lyons threw in the sliotar at 4pm.
CEO of Ennis Chamber, Margaret O'Brien told The Clare Echo, "Sunday was a memorable occasion in Ennis for all the right reasons. An epic game of hurling was served up in the local derby between Clare and Limerick, and that wasn't the only thing served up last Sunday. The hospitality businesses in Ennis were rocking".
Numerous pubs in the town including Patrick's Bar, Taylor's Bar and The Abbey ran out of alcohol, such was the demand. Owner of Patrick's Bar, Cian Guilfoyle said they enjoyed an electric atmosphere with Buff Egan among their high-profile guests bringing the place to life. "If ever there was a good insight into Ennis town, this was surely it, it was really enjoyable and we had no trouble with any of the crowd, everyone was brilliant, we were working but we really felt part of it".
Patricks brought in additional staff due to the demand with Cian acknowledging their efforts having been "ran off their feet" from 2pm to 11pm. "We ran out of cider from cans and bottles, we also ran out of vodka," he confirmed, this was a trend replicated across the town.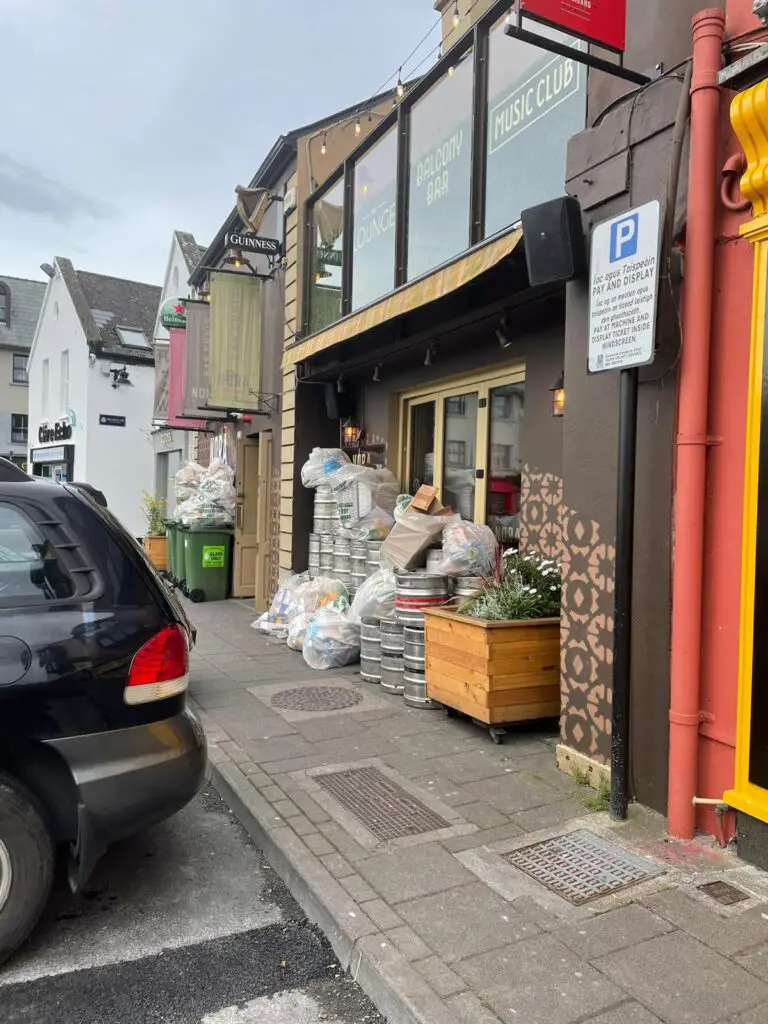 Speaking to The Clare Echo, Gerry Connellan of Abbey Newsagent recounted, "Town was buzzing, it was brilliant to see it and even better to see the Clare hurlers doing so well, hopefully both the trade and the hurling are a sign of things to come this summer". He had queues outside the shop from 12pm with the period from 2pm until 4pm "particularly busy".
Levels of activity were on par with Fleadh Cheoil na hÉireann. "The streets of Ennis were full of colour and craic before the game and were absolutely buzzing after the game, as were the hotels, bars and our many eateries. It helped that the weather gods smiled on us," Margaret said.
She added, "The round robin format adopted by the GAA in 2017, Covid years aside, has delivered on its potential to give towns like Ennis a genuine economic fillip through big game home fixtures. We saw proof of that on Sunday. Hopefully, our town centre businesses' cup will overflow with a similar turnout next Sunday, as we welcome the Déise to Ennis. Days like these make us appreciate that Ennis is the perfect town to host festivals and events, it's so easy to create a feelgood atmosphere in our narrow streets and we have an excellent array of bars and restaurants to serve visitors to our town.